TEAM ALF'S RACING NEWS 2017
Team Alf's Classic Endurance 2017 Racing Series
WHOO!! YAY! - WE GOT A PODIUM AT ARAGON !
Final Round - Aragon, Spain
27th October - 29th October 2017
The hard work, endurance, camaraderie of the team, riders and everybody involved with the European Classic Endurance 4 hours series has been rewarded with a 2nd place Podium at Aragon Motorland circuit, Spain.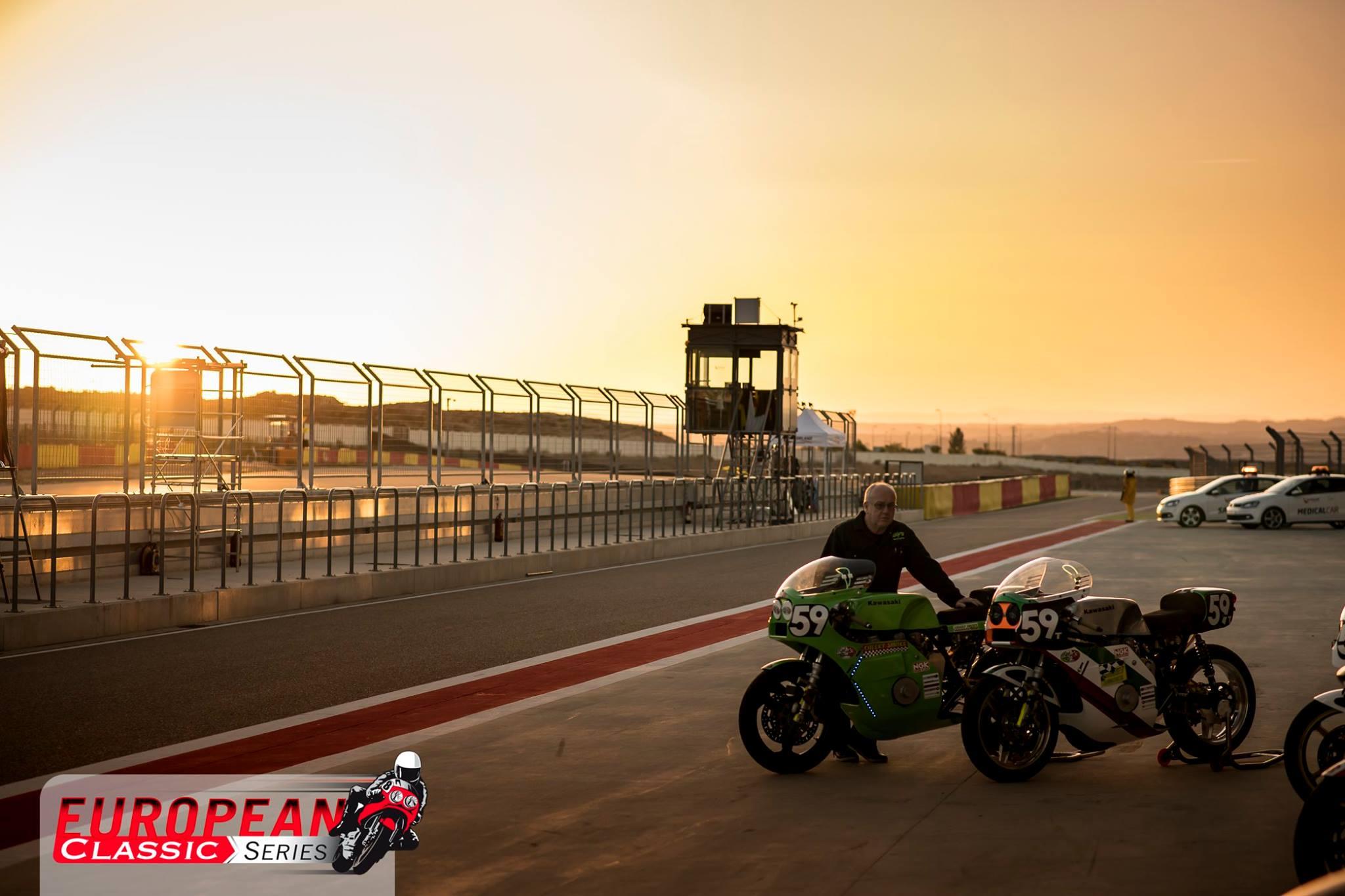 In the European Classic Series - Maxi Classic group Team Alf's finished overall in 6th place, with the reputable teams of Neate Racing, Team Taurus, Sweatshop Phase One #4, Scert, ACR 1 before us, we are very proud to be in the close rankings of the World achievers.  Our bike's, riders and crew skill set all collectively provided the end of the race season with a superb result!
We led the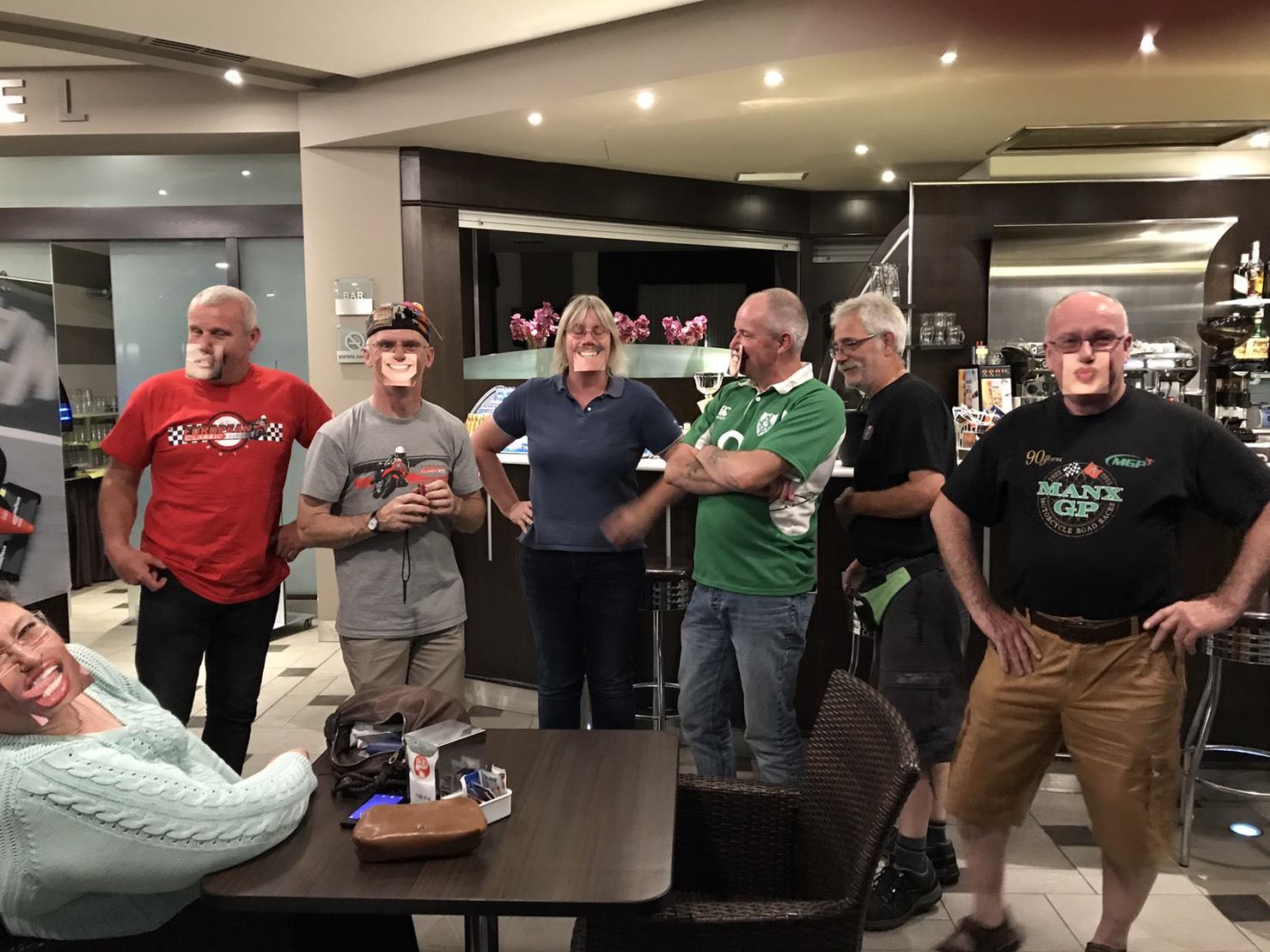 _________________________________ 
Alf provided the Ducati 888, 1982 and John 'Barty' Barton rider
 Alf, Lawan and Robin arrived on Sunday after a long journey across to the Isle of Man, Manx GP Classic TT event and were met with smiling faces of Rupert & Annie, whose hospitality and support was very much appreciated over the 2 weeks.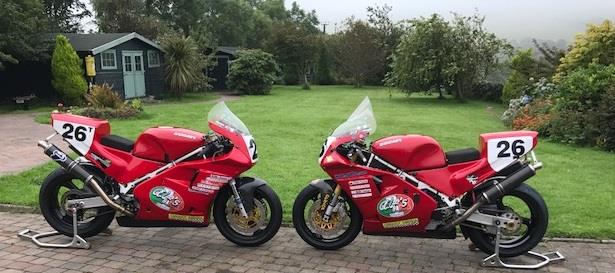 Weather in general over the course of the festival was up and down with very low mist causing havoc all around the track especially the mountain.
 Racing on Monday was rained off
Tuesday night 1st practice – 2 laps – no problems – Great!
Wednesday night practice – John Barton 'Barty' was having intermittent mis-fire.
So early doors off to Slicks' Dyno, Thanks mate.  Where it showed the number 1 bike had a head gasket problem; put our T bike on the dyno and re-mapped front and rear cylinder.
 That evening, in practice got black flagged on 1st lap at Parliament Square, rode the bike back to the pits later and found a fractured oil line, also removing the seat we found water all over the back of the bike indicating head gasket failure.
Saturday – 1 lap but Alf stripped both head gasket were replaced and to finish off over the day prepping the bike for the race, which was to meant to be Monday but also got rained off!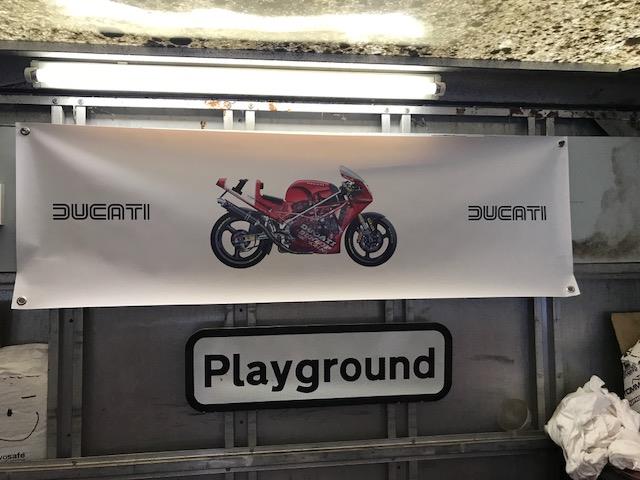 Start of the race on Tuesday, bike went off okay, went through the grandstand on 1st lap at 146 mph, unfortunately 11 miles out – Retired with a major engine failure – Yet to be investigated – Still sobbing that is Alf and the bike!!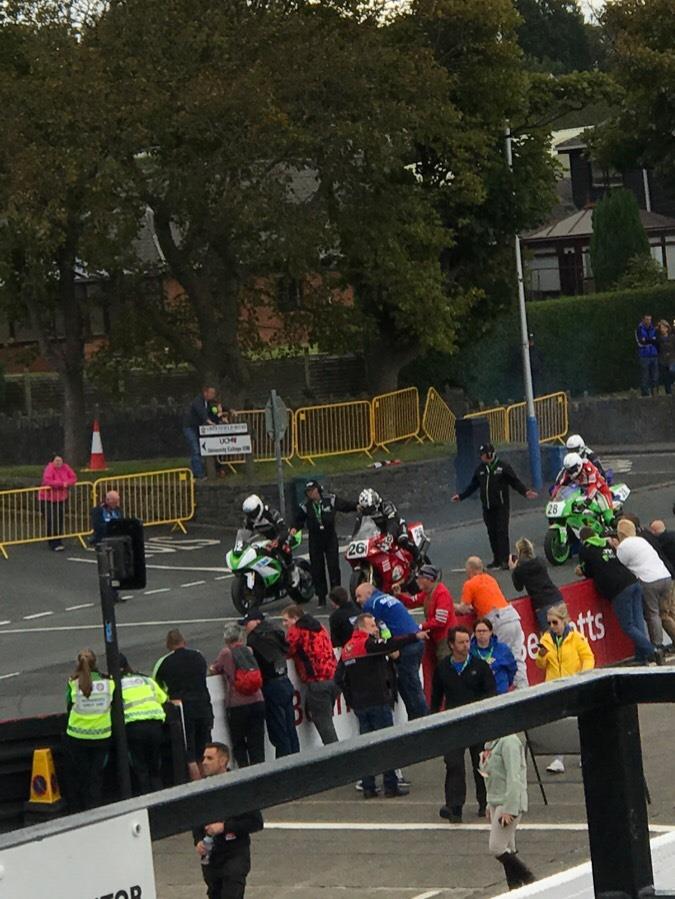 Standing start best time of the week so far was 114.205 average speed 
Bike cried oil – Alf cried blood & Sweat & Tears!
All safe and well though, great experience and lovely to be back on the Island after 3 year break.
______________________
Team Alf's Classic Endurance 2017 Racing Series
3RD ROUND - IMOLA, ITALY RACE SUMMARY
Imola went well for Team Alf's, from lots of rain and really warm to sunshine, read below for a summary of the race action and photo's captured from the weekend.
The Kawasaki P&M 1100 are looking smart, the riders are 'On It' and ready to go we proved that by being in the lead for most of the whole race.
The start line line up was as below:
1 / n°56 Team Force 2'06.171
2 / n°110 Guaracing Factory Team 2'06.860
3 / n°59 Team ALFS 2'07.406
4 / n°44 Team TAURUS 2'07.871
5 / n°1 Neate Racing 2'07.933
The placements after 2 hours
Neate Racing is still leading after 2 hours. Team Force has unfortunately given up.
1.Neate Racing
2. Alf's Classic Endurance
3.Sweatshop Phase One...
4.Sweatshop Phase One
5.Team Taurus
__________
The placement after 3 hours
The sun slowly goes down on Imola... 
Standings after 3 hours
1. Sweatshop Phase One
2.Alf's Classic Endurance
3.Sweatshop Phase One...
4.Neate Racing
5.Road Runner 
__________ 
"It was all going so very well - leading the majority of the race - And then it went so very wrong"
 "
Engine failed 1 hour from end, we achieved fastest lap.  
"
Alf has clarified that the Exhaust Valve broke and catastrophic damage to the piston head.
The Team Spirit stayed hard and firm, disappointed but very proud of the achievements over the course of this race, both with bike, riders performance and Team Alf and the crew who without them nothing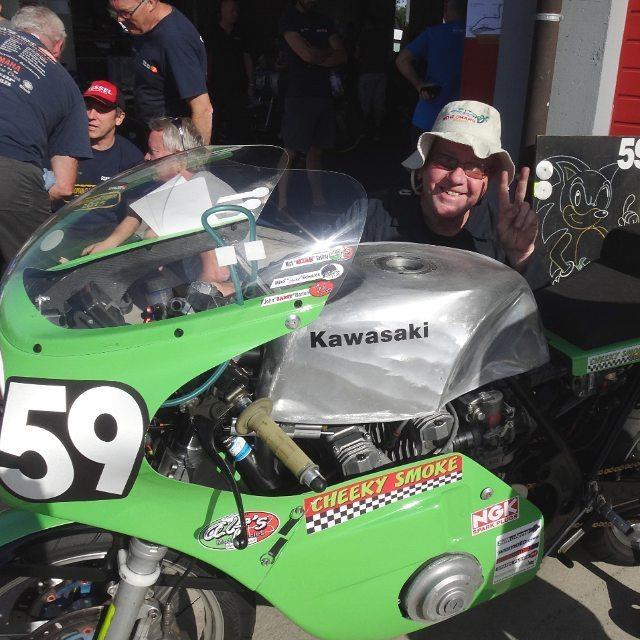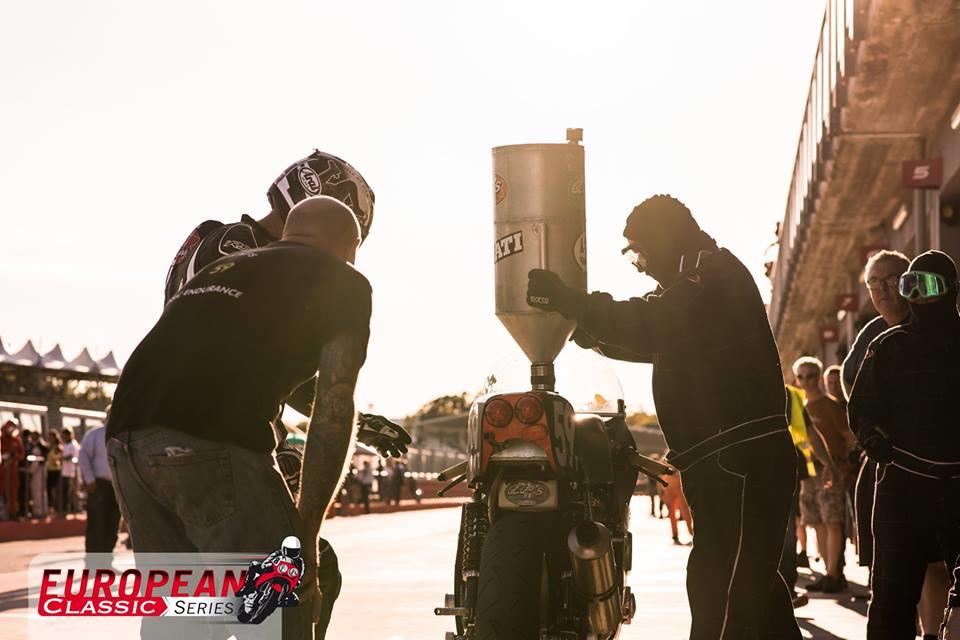 BELOW IS MIKE 'SPIKE' EDWARDS (LEFT) ON THE PODIUM RECEIVING THE
FASTEST LAP TROPHY! - Yeah! Well Done Mike & Team Alf's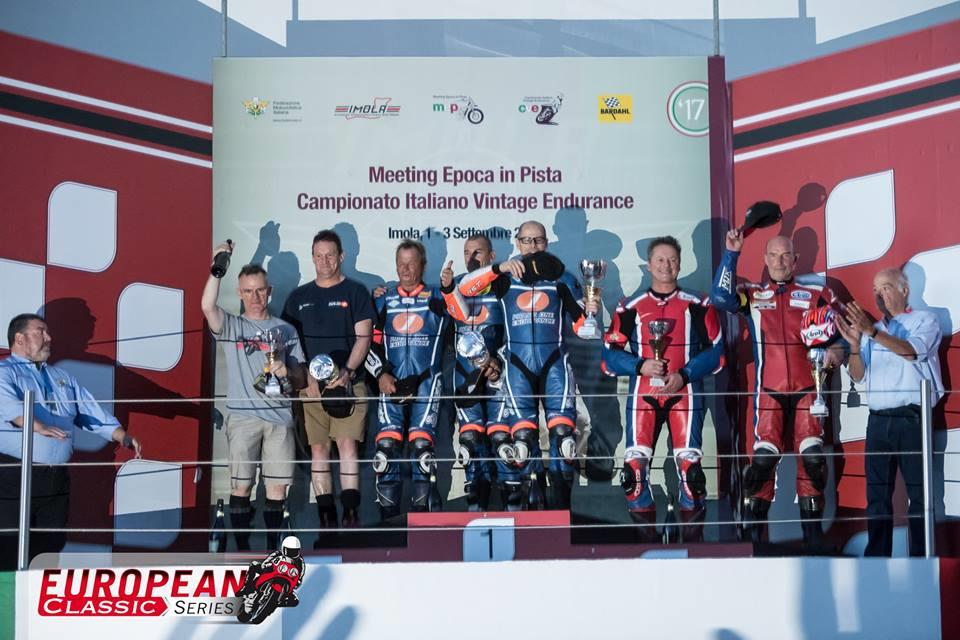 Once again, Thank you to all our Sponsors
_______________________ 
2ND ROUND - SPA RACE SUMMARY
JUNE 30TH - JULY 2ND 2017
The Kawasaki P&M 1100 proudly strutted it's new livery for this round. 
A night race 4 hr Endurance race from 7pm - 11pm - so lights on!
The Kawasaki P&M 1100 bikes having been re-built, re-engineered, Dyno tuned by the masters Alf, Burn, Cliffy, JB and Nick K
illick to provide the best performance possible with the demands expected from both from the Endurance race and the Rider.
The riders: Mickman, Spike and Barty all revv'd up and raring to push to the limits of all!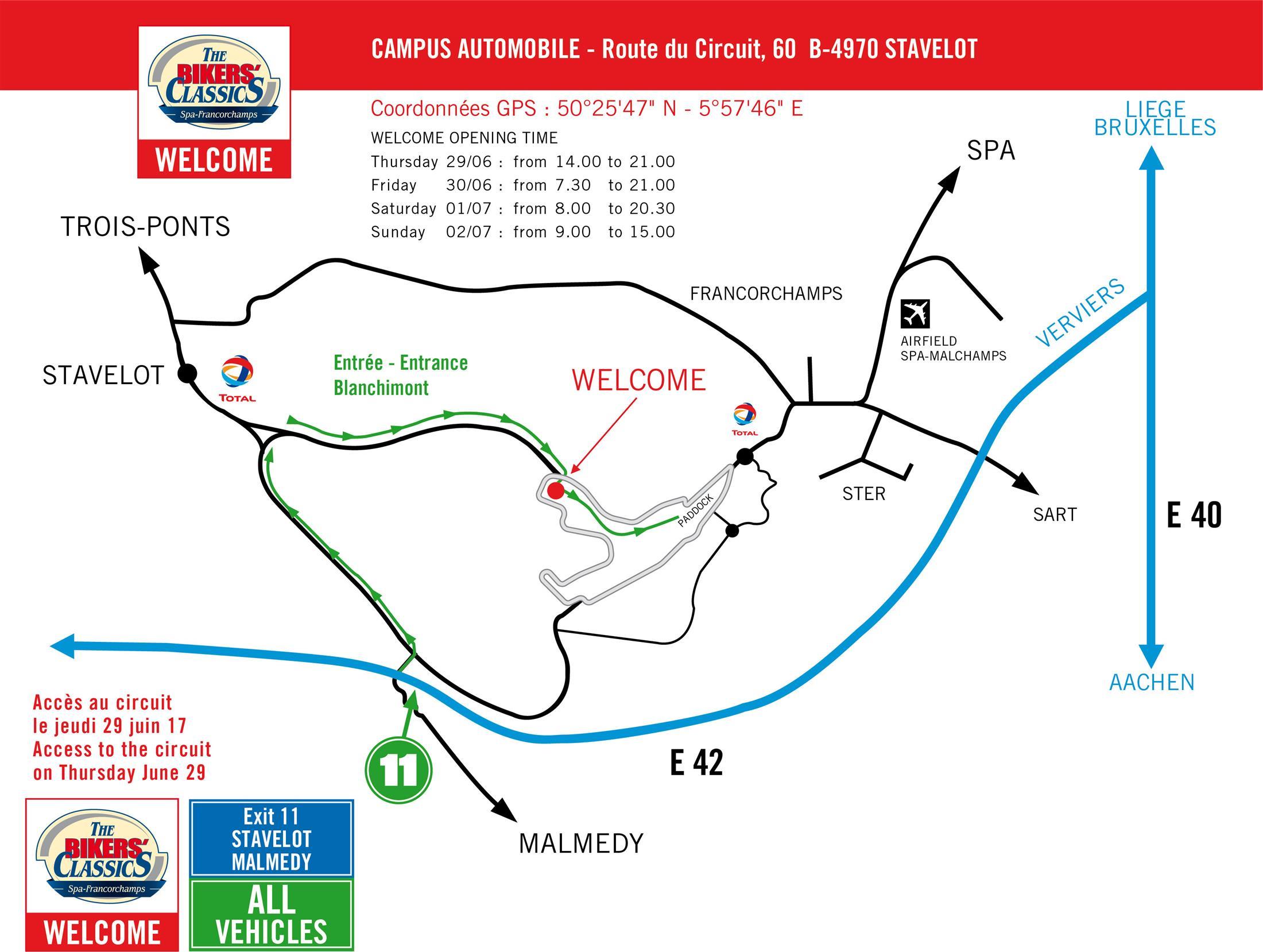 Outstanding race with Team Alf's starting from Pole position in a very wet weekend - with a constant battle between the top 6 teams including Neate Racing, Team Taurus, Sweatshop Phase One, Team Force, Kaiser Classic Endurance Team, with Team Alf's finishing in a questionable 6th place on the official race results. Our expectation on the timings through the race was that a podium finish was a definite, however when the calculations were published we were in 6th place.
With a proud best lap 43 producing a best lap time of 3:15.943 with a average speed of 128.68 km/h and a race completion time of 3:32:23:953. 
Photo's provided by Jonathon Godin via European Classic Facebook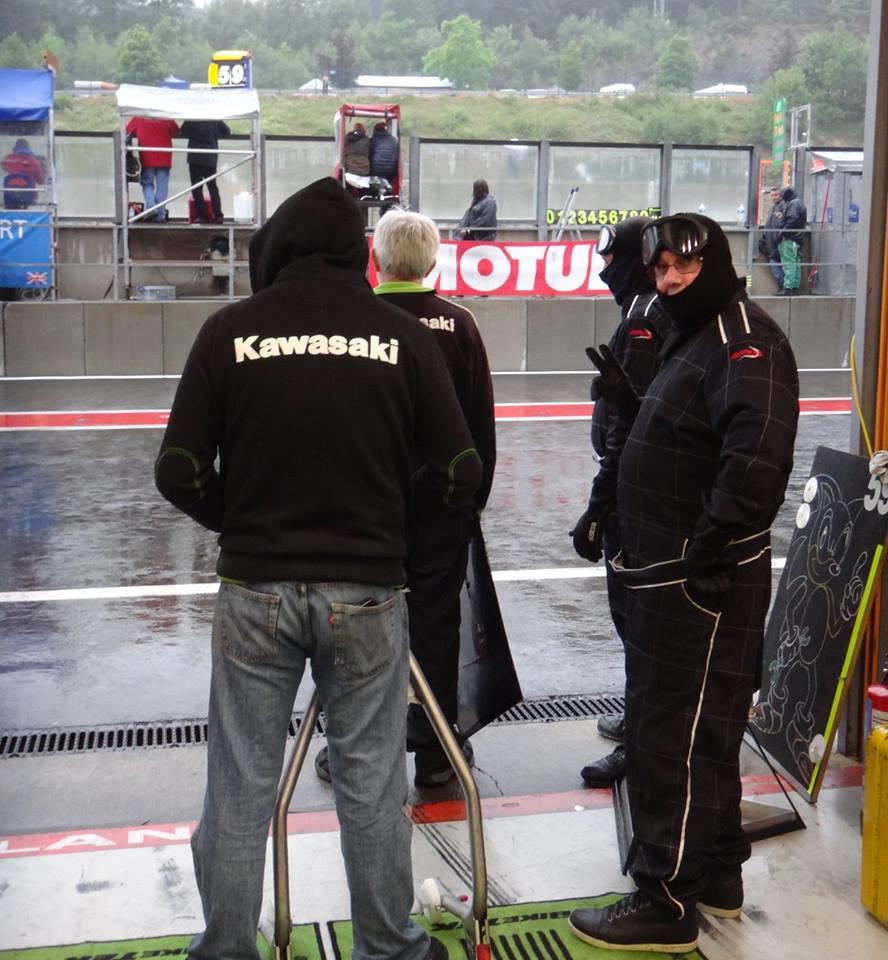 Awesome Jennifer! - You are so funny and a pleasure to have around - Thank you.
 _____________________ 
RACE REPORT - DONINGTON PARK CIRCUIT
 SAT & SUN 5th - 7TH MAY
1ST ROUND OF 2017 EUROPEAN CLASSIC ENDURANCE
IN ASSOCIATION WITH 'ENDURANCE LEGENDS'
RACE REPORT PRESENTED BY JOHN BROOKES 'TRACK SIDE' 
Qualification times
#1 P1 SPIKE 1:16
#2 P2 MICK  1:18
#3 P1 BARTY 1:17
50 starters
@16:03 Team Alfs were P4 - 2 laps down
@16:58 Team Alfs were P14 - 18 laps down
@17:58 Team Alfs were P10 - 22 laps down
BEST lap (Spike) 1:14.899 (Lap 75) and lap record for event.
 Cold and windy with plenty of sunshine when Robin and I arrive at Castle Donington on the Friday afternoon. Saturday morning is wet and windy but it clears up during the day and doesn't interfere too much with practice. Fortunately a day race here so night qualification is required, this also has the benefit of getting us to the bar before closing time - a rare privilege!
 Sunday race day and we are greeted by the best weather so far, a nice dry and cool but sunny day. We have a 20 minute shake down warm up session at midday and then the other classes have their races while we prepare for our 15:00 start.
 Pleasant weather and a sunny starts as Barty goes out for the warm up and practice start laps.
 The 'Le Mans' style start at 14:58 and after a poor start when the bike wouldn't pick up immediately Barty settles in nicely picking places up. Progressed steadily from P18 up to P6 doing steady 1:18's
 Lap 28 - Stint TWO
First Pit Stop for Fuel @ 15:35
Mick on the bike for the second stint, he's in the groove by about lap 8 but struggling with traffic.
 We're now up to P5 after a couple of retirements. All of a sudden on Lap 50 (Mick's' 22nd) there are waved yellows and Mick's down at Redgate as the font washes out - he's walking away safe but Angry! ...Phew!
Finally the bike is returned to us and its all hands on deck to check for damage!
We empty out gravel and replace fairings, swap wheels and we're back out. 
Lap 51 - Stint THREE
Spike is rearing to go now but there's a lot of ground to make up, we're now in last place (now 41st) and 28 minutes behind the lead which is still swapping primarily between the Neates and Team Force. Spike is really on it and gets fastest lap on his 5th lap (Lap 55), Spike is carving through traffic in steady 1:15's laps.
On Lap 65 Team Force snatch back fastest lap with a 1:15:002 but on his 25 lap (Lap 75) Spike has fastest lap again with a 1:14.899 and we're now up into P36.
 Lap 82 - Stint FOUR
(31 laps & 41 mins behind the leader)
 Barty's turn again - a refuel and splash of oil and we're out circulating into 5 laps of safety car after a spill somewhere on the track.
After the safety car clears Barty is away and settled into steady
1:17/1:18's without further drama, we are picking up places steadily and at the end of his session we are in P26 a fantastic achievement by all.
Unfortunately at the pit stop Barty draws Alf's attention to the bike and both Alf & Terry are not happy with the noises, a quick assessment is made and the risk of the bike letting go is too great for bike and rider and Alf reluctantly calls an end to the race.
A promising start showing the potential of the bike and team and after a several improvements are implemented we will see how things progress at the next venue at the classic Spa track in Belgium 30th June – 2nd July 2017.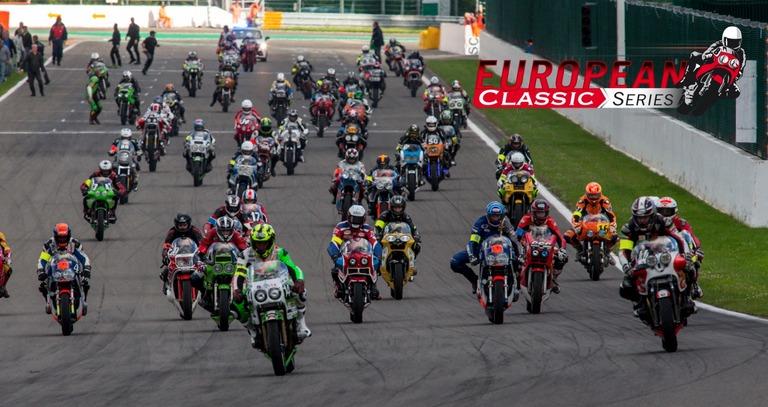 THANK YOU TO OUR SPONSORS
* CHEEKY SMOKE * SILKOLENE * NGK * GOODRIDGE * CONTINENTAL TYRES *
* WEMOTO * BRADS WRAP SERVICE * NEVIS * PLANET KNOX * FERIDAX * 
*****
THANK YOU TO ALF'S TEAM CREW:
ALF, BURN, CLIFFY, JB, RUPERT 
SUPPORT TEAM CREW:
ANN, GAY, ANNIE, HAZEL, JEN, SALLY, 
The passion, fun and enjoyment of reliving a 50's to 90's 'Classic Motorcycle' experience, turn each and every one of these events into a success, in order for the fans to live a real classic motorcycle festival with a 4 Hour endurance race as the main event of the weekend.  With trade stalls, music 'Endurance Legends' have combined classic endurance racing and celebrity riders and special anniversary parades, interviews and autograph sessions, club & concours displays and unique elements such as the Live Arena, which takes place on the Melbourne Loop throughout the weekend and even live music on the Saturday night – all of which will be filmed for a special TV programme going to air after the event.
 Want to Experience "A VIRTUAL LAP" of the track, then click here:
http://www.donington-park.co.uk/venue-and-track/virtual-lap/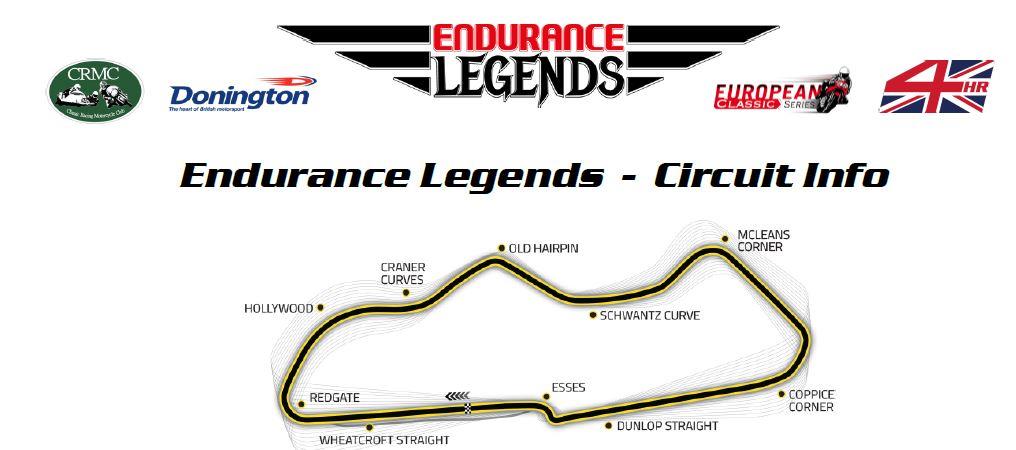 RIDERS
JOHN 'BARTY' BARTON
MICK 'MICKMAN' GODFREY
MIKE 'SPIKE' 'NO.1 BLOKE' EDWARDS
 BIKE NO: 59
KAWASAKI (PECKET & McNABB) P & M 1100
YEAR: 1982
RACE TIME:
4 HOURS – each rider 45 minutes' sessions
STARTS: 3 PM       FINISH: 7 PM
TRACK FACTS:
National Circuit Track (No Melbourne hairpin)
Length: 3.149 km (1.957 miles)
Number of Turns: 10
Fastest Lap: 57.221 (Marijn van Kalmthout, Benetton B197 in 2011, BOSS GP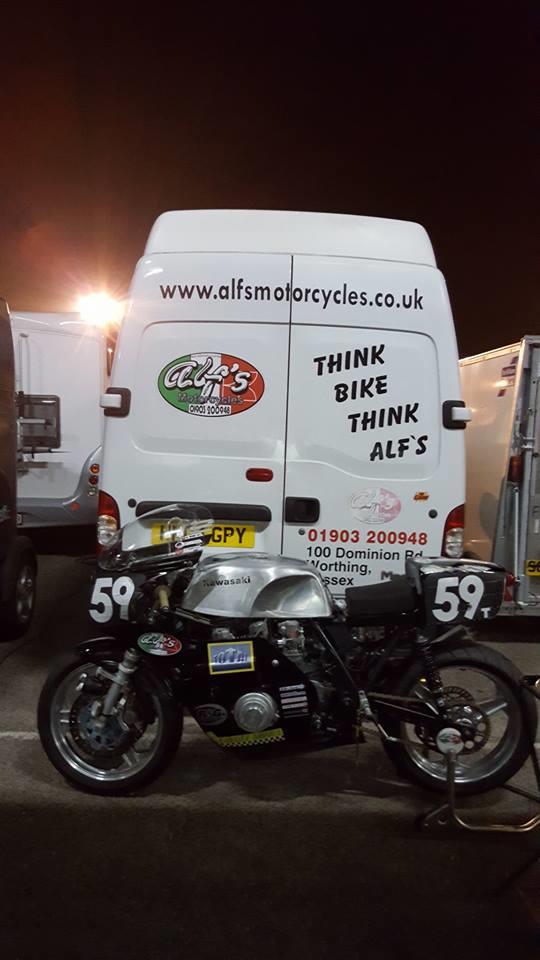 THANK YOU TO OUR SPONSORS
* CHEEKY SMOKE * SILKOLENE * NGK * GOODRIDGE * CONTINENTAL TYRES *
* WEMOTO * BRADS WRAP SERVICE * NEVIS * PLANET KNOX * FERIDAX * 
*****
THANK YOU TO ALF'S TEAM CREW:
ALF, BURN, CLIFFY, JB, RUPERT 
SUPPORT TEAM CREW:
ANN, GAY, ANNIE, HAZEL, JEN, SALLY, 
 __________________________________
CLASSIC ENDURANCE SEASON 2017
ROUND 1 -  DONINGTON-PARK CIRCUIT 5TH - 7TH MAY
ROUND 2 - SPA, FRANCORCHAMPS - 30TH JUNE & 2ND JULY
ROUND 3 - IMOLA, ITALY - 1ST & 2ND SEPTEMBER
ROUND 4 - ARAGON, SPAIN - 27TH - 29TH OCTOBER
WHY NOT GET BACK IN MOOD AND WATCH THE BELOW
37 MINUTE VIDEO OF OUR WEEKEND IN SPAIN - COURTESY OF MIKE 'SPIKE' EDWARDS
https://www.youtube.com/watch?v=cZLi2qB5pjw&feature=youtu.be
*********************************
3RD ROUND FINAL FOR 2016

BIKERS CLASSIC FIM 4 HOUR ENDURANCE RACING CHAMPIONSHIP
FINISH IN 5TH PLACE -Yeah!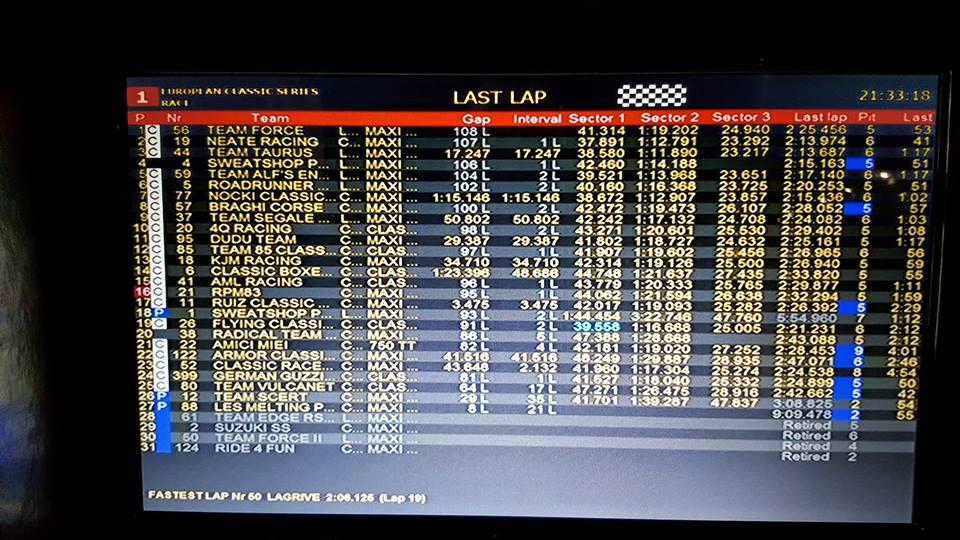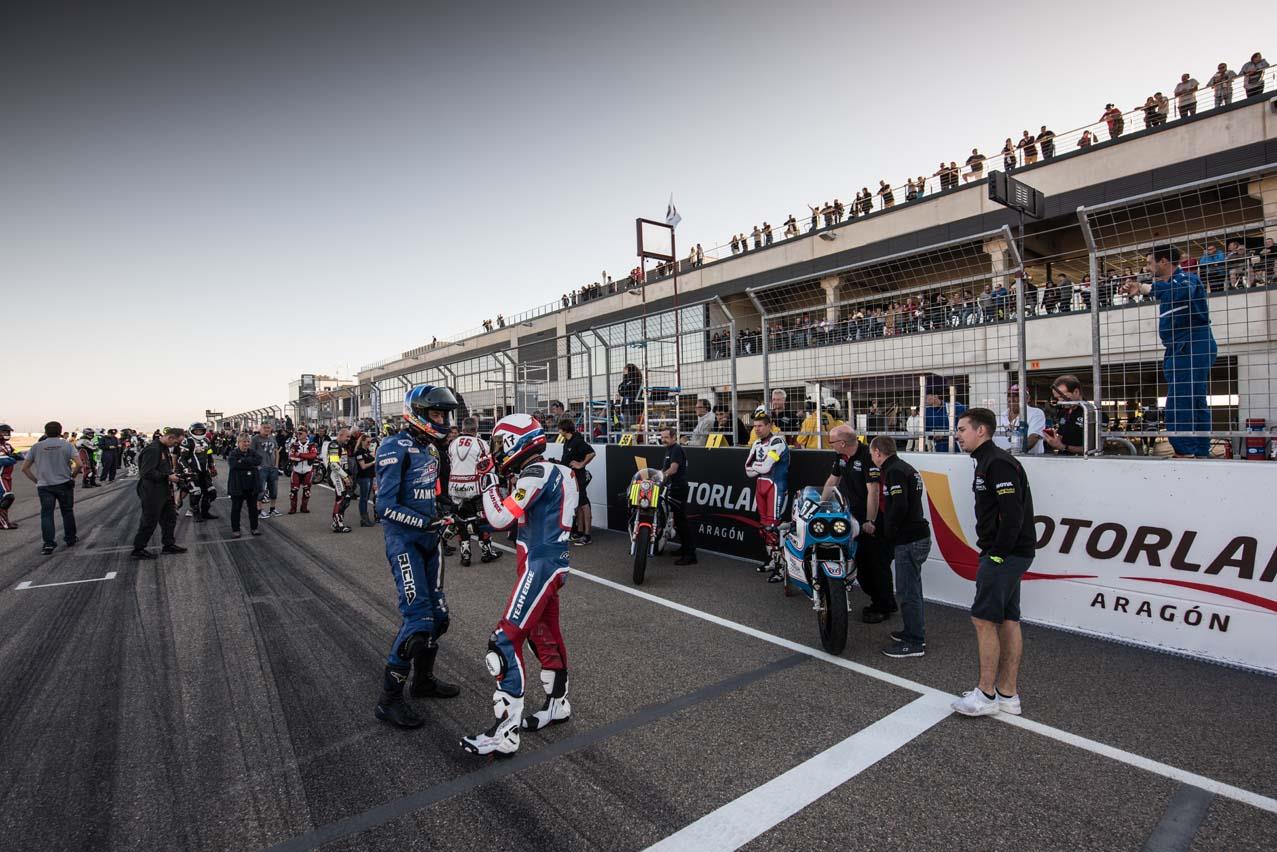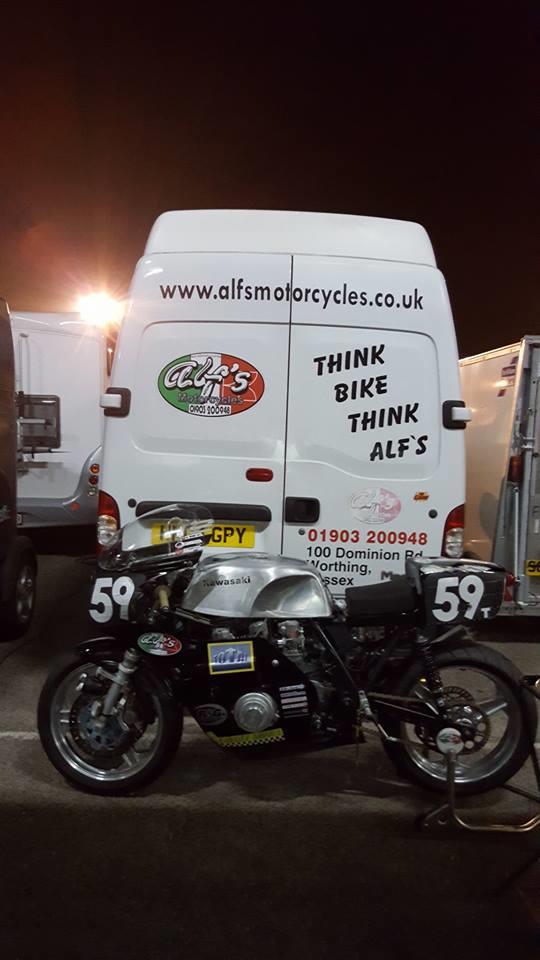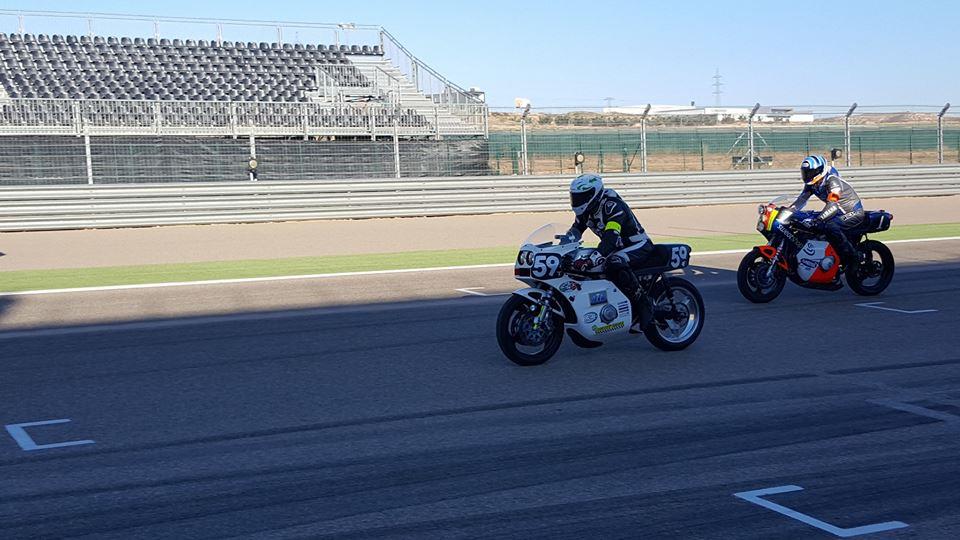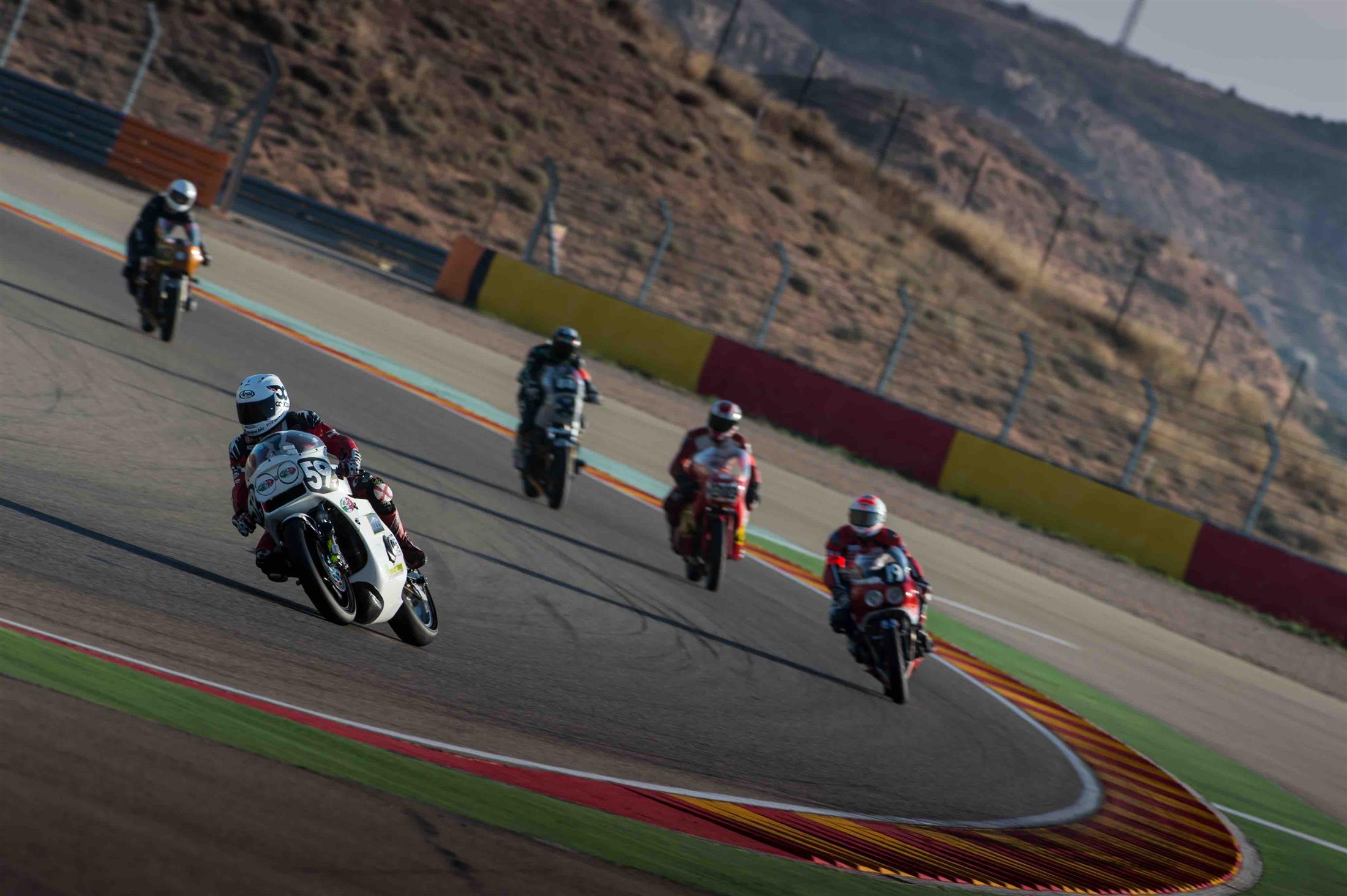 ________________________________

2ND ROUND

BIKERS CLASSIC FIM 4 HOUR ENDURANCE RACING CHAMPIONSHIP 
See more at     http://www.europeanclassicseries.eu
RACE REPORT
Wednesday 29/6 Pack up and Depart

Mick travelled over to Spa ahead of the team to attend an excellent DG Sports Track day with 'Turp' providing a chance to put the 2016, ZX10-R's around the track and has some pre-race fun and practice for the race.
 The rest of the crew set about packing up the Alf's van late afternoon ready to leave early doors.
** BEFORE **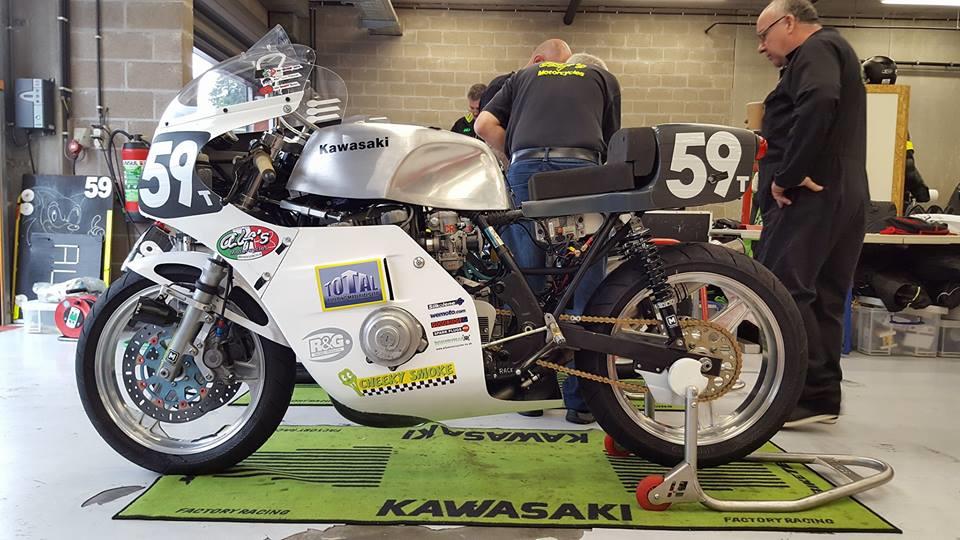 ** AFTER !! **

Thursday 30/6 Travel/Scrutineering and unpack
Early leave for everyone: Crew: Alf, Lawan, JB, Steve, Terry and Cliffy.
Drive to Chunnel and set of towards Liege and down past Brussels to Spa.
 Having settled in at the hotel and set up at the race track for the night – Off for a beer to two.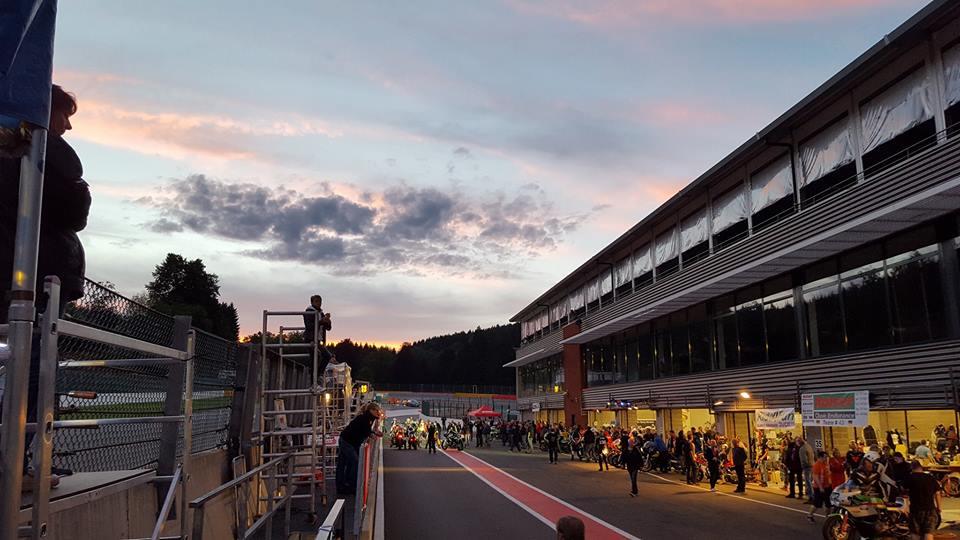 Friday 01/7 Practice/Qualification
10:00 Q1 P1 'M' Mick (P08) ->3:30.033 Wet/damp start with light rain.
12:00 Q1 P2 'T' Spike Delayed due oil spill at La Source...
13:30 Q1 P2 'T' Spike (P02) ->3:01.123 Dry line starting, no rain.
18:15 Q1 P3 'T' Barty (P02) ->2:49.029 Cool & Dry after MANY delays.
18:55 Q2 P1 'T' Mick  (P11) ->2:49.680 Cool & Dry Light Good visibility.
19:30 Q2 P2 'M' Spike (P03) ->2:42.444 Dry & Cool initially but spots of rain around circuit
20:15 Q2 P3 'M' Barty (P05) ->2:48.820
Review below a great video You Tube footage from the on-board GP PRO with Mike 'Spike' Edwards ride

22:05 Night P1 'M' Mick (P09) ->2:51.091 Cold clear skies and dry
22:30 Night P2 'M' Spike (P03) ->2:48.282 Initially P1 beaten Fastre by 3.2 secs and just pipped by McGuinness - That we don't mind ;-)
22:55 Night P3 'M' Barty (P02) ->2:54.132 Only Mertens faster, JB had two sighting laps and put in a best on last flying lap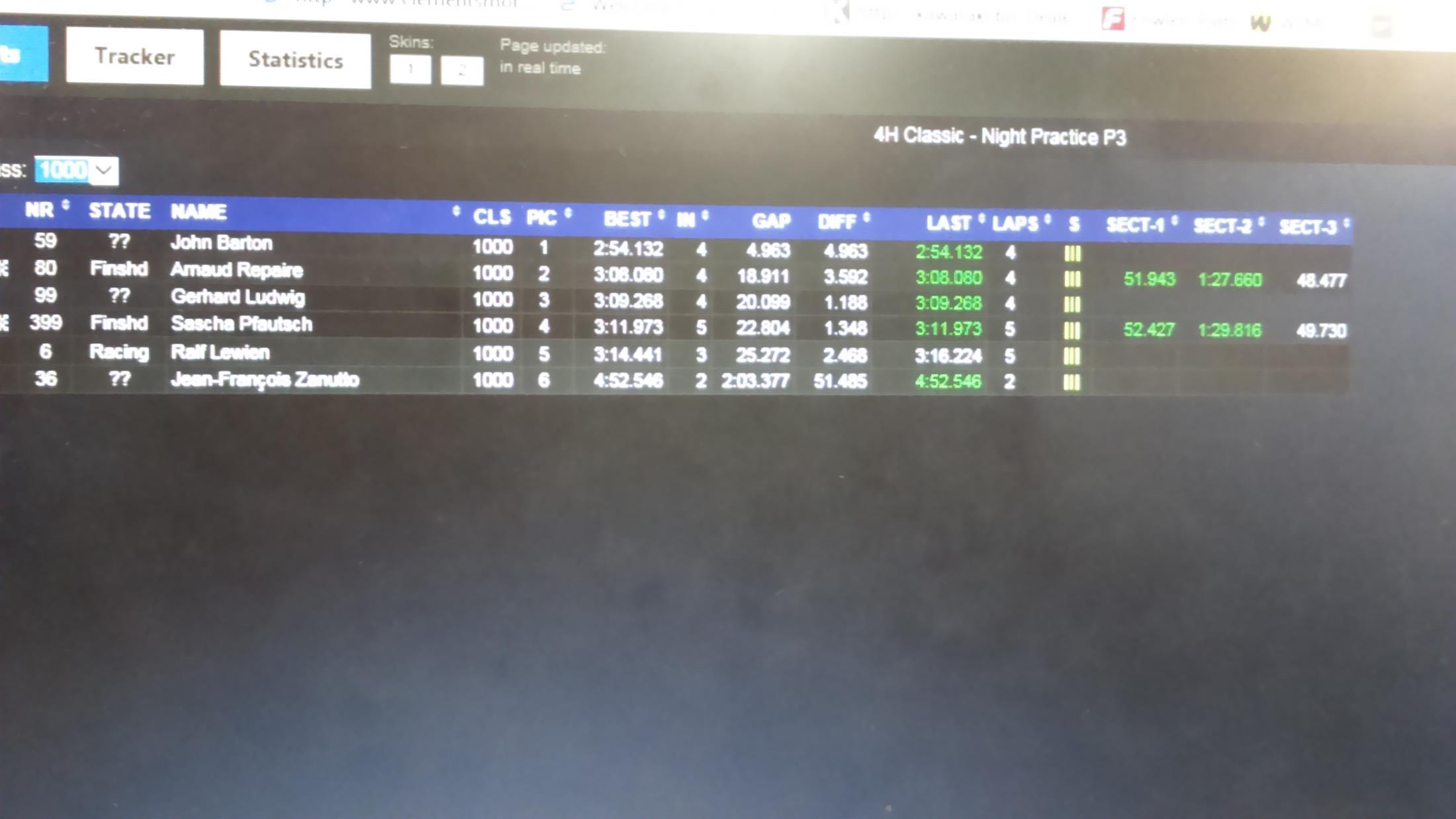 Starting position Row (position) 9th with an aggregate of 2:46.981
Sat 02/7 RACE
Lunchtime practice:
Sighting laps for each rider to test out minor changes to both bikes - Safety car out
TWICE during warm up, think everyone is a bit too keen!
Spike starts
L1 Out and stop on the Start/Finish Straight
L2 Practice Start
L3 Real Start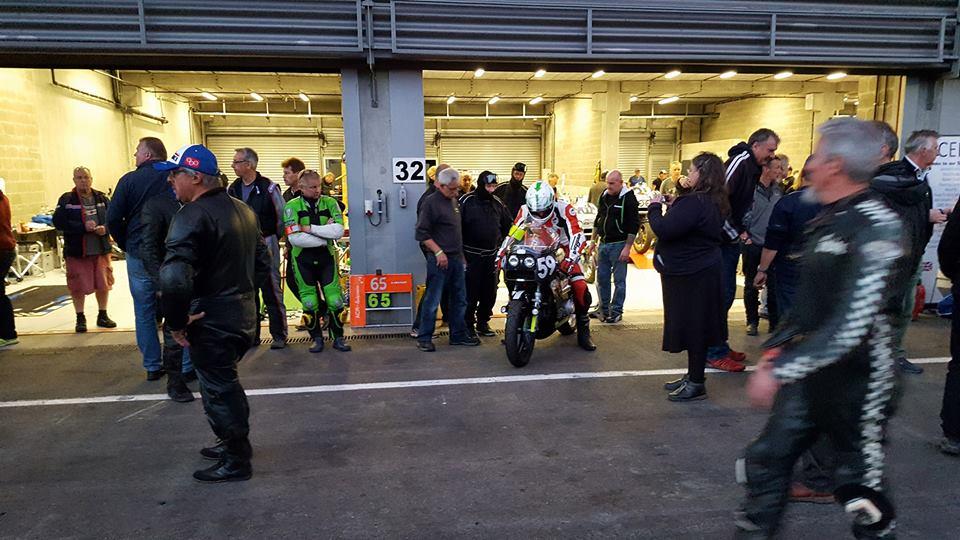 Spike has an excellent start and is running in P1 and settling down nicely into a good rhythm.
Hits traffic and slow back markers by lap 5!
Apart from a couple of lead swaps we have led for most of the first session
In after 16 laps
Refuel done…
Complete Pit stop duration was only 46 seconds - Boys are getting gooood!
Barty up next after wiping up a bit of oil spray from the Left hand side of the bike and he's away and we're still running in p3
Noticed Barty dropping back down the board on his 5th lap (Lap 29) he has felt the engine getting tight and pulled off at the top of
Eau Rouge (post 7)
Lots of Phaffing around trying to get sense out of the officials - no-one knows where he is
Barty manages to get a van rescue back to the pits.
Unfortunately, the endoscope reveals engine no.3 cylinder has lunched itself.
We later discover that the piston has destroyed itself and the con-rod is bent!
...early bath L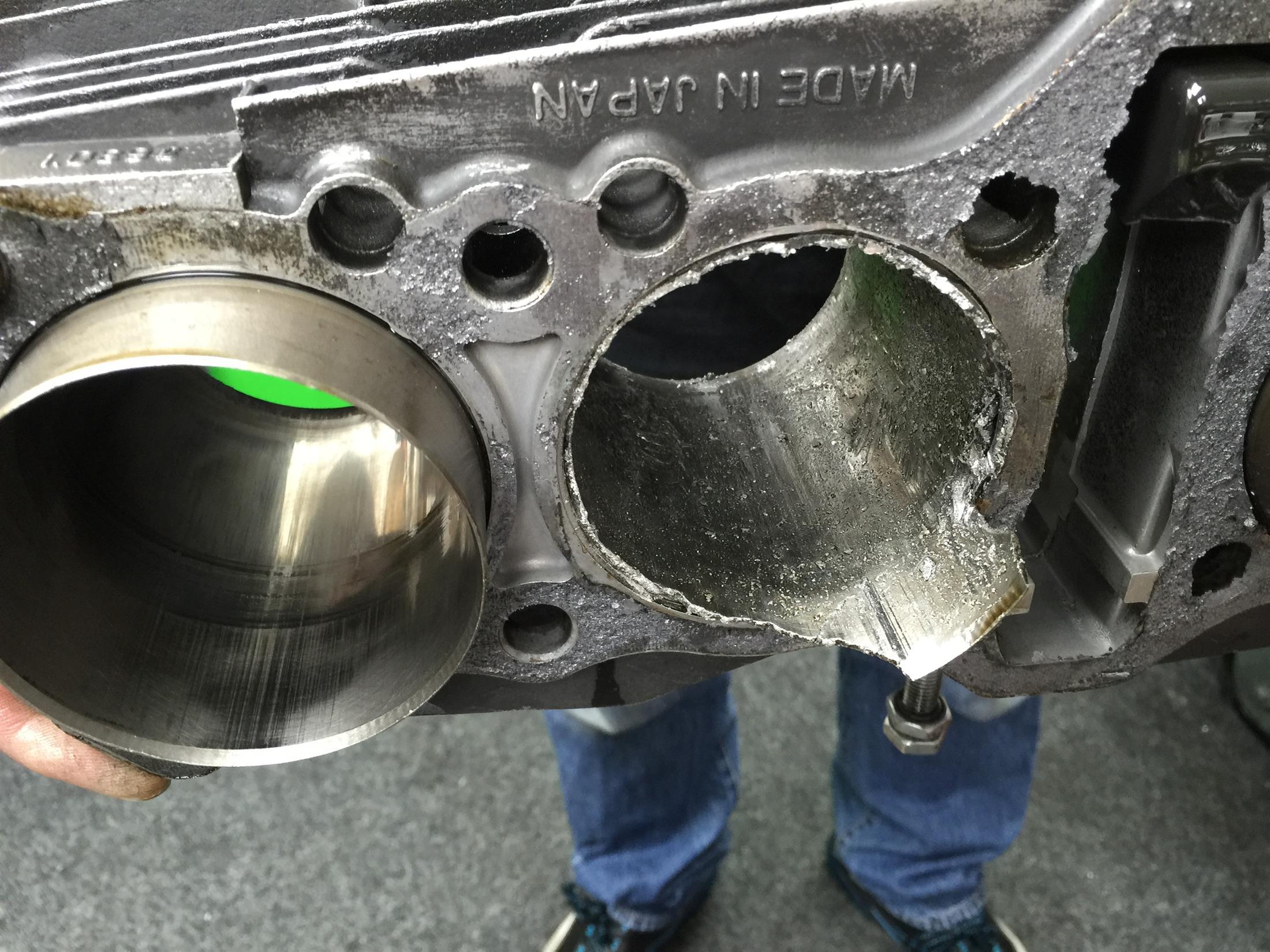 Had the pleasure of sharing the garage with the Neate and McGuinness families and tremendously enjoyed their wins after such a stressful start – a pleasure as always ;-)
We pack up in slow time and have all the bikes and equipment packed up and a very late night walk back to Hotel.
Sunday 03/7 Return
Late'ish start but had loads of trouble extricating the van from behind all the other pit area parked caravans and vehicles!
Drive back to Calais with a pit stop for wine and ciggies purchase!!
Thanks to all the Crew and Riders 
Thanks to all our Sponsors - your involvement is appreciated no matter how large or small
If you would like to Sponsor Alf's Racing Team please contact us on
01903 200948 Option 3 - Clothing or email to clothing@alfsmotorcycles.co.uk
----------------------------------------------------

28th - 30th October 2016
Aragon, Spain

Watch this space for more information or contact us on 01903 200948 Option 3 Clothing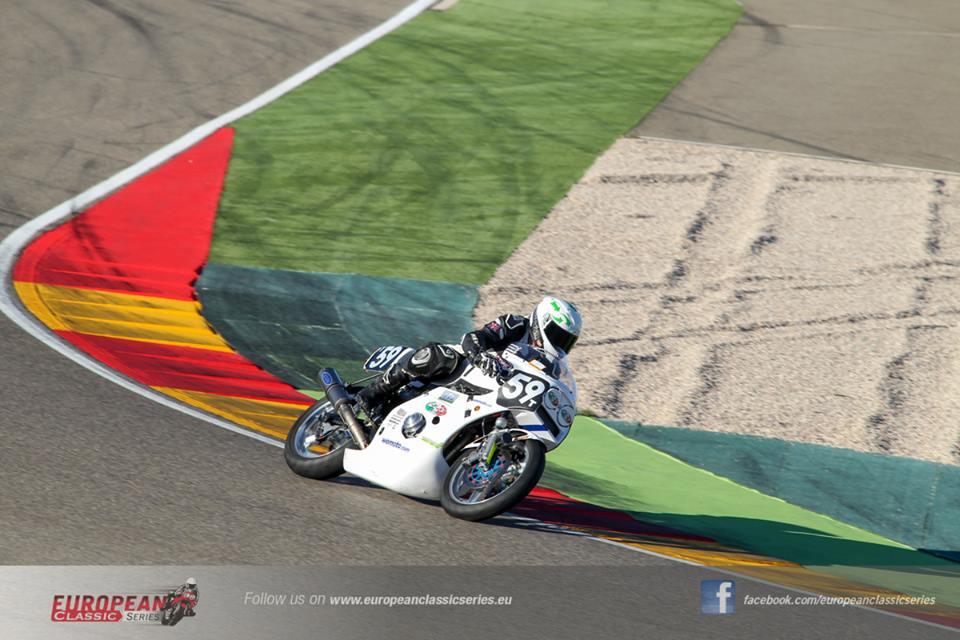 _______________________________________________________________________________
FINAL ROUND OF 2015 EUROPEAN CLASSIC ENDURANCE CHAMPIONSHIP
MOTORLAND CIRCUIT, ALCANIZ, ARAGON, SPAIN
Circuit Specification:
7 right corners
10 left corners
5078 metres
15m wide constructed in 2009  
45 minute rider limit or for two teams 2:40 per rider absolute limit  
For perspective qualifying times here in September
MotoGP               Marquez              1'46.635
Moto2                  Rabat                    1'52.232
Moto3                  Bastianini             1'57.755  
TEAM ALF'S RIDERS
MICK 'MICKMAN' GODFREY
MIKE 'SPIKE' 'NO.1 BLOKE' EDWARDS
JOHNNY 'BARTY' BARTON
Tuesday 27 Oct 2015
-------------------
Travel Day
06:15 pickup Steve (Catering Manager and Driver)
07:10 Portsmouth and the weather is nice
Cabin quite nice, Sooo glad we have a cabin, AND top marks for Steve bringing a kettle and ingredients to the cabin!
Oh yes and sandwiches and beer - sorted ;-)
We head straight for a fry up - not bad value after the initial shock of seeing €7:20 for breakfast as EVERYTHING is included from cereal to Full 'English' with croissant thrown in (literally as we hit the channel...  
...only 28hrs to go, can Steve endure my humour (or lack of it) that long, newspaper headlines "body washed up on Brittany shore"
Nice motion of the boat, weirdly relaxing.
Still trying to digest the huge breakfast and suffering after long hours at the day job we both hit the hay early.  
Wednesday 28 Oct 2015
-------------------
Travel Day
Which meant of course early up ...at 04:30 - Jeez!
No sunrise unfortunately which would have been nice as we head south across the Bay of Biscay, there is a low cloud covering everything (thank god for radar).
The weather clears to a lovely sunny day and around lunchtime(with still 3hrs to go we are greeted by the stunning sight of mountains on the horizon, thoughts of a heavy van full of bikes and race kit turn to a NEED for motorbikes to hit those mountain curves ;-( ...not today.
Arriving refreshed after a nice shower we're off the boat at 14:30 Team Alf (Haulage Division) is heading into the hills towards Pamplona/Logrono as Team Alf (Management) ;-) flies overhead from Gatwick to Barcelona.
A lovely but longer than expected? journey we arrive at the hotel at 19:30 after a couple of driver swaps and sure enough Team Alf Pathfinders are checking the bar out for us and luckily it has checked out fine (if a little drier now)...
 Thursday 29 Oct 2015
-------------------
Setup & Scrutineering
Morning off as the circuit is testing WSBK with Kawasaki and Ducati and closed until late afternoon.
 
A drive into Alcaniz with Mike & Jennifer (Mr & Mrs Spike) Edwards and we take in the beautiful views from the Castle and now (Paradores) Hotel at the very top of the hill with views for miles over the surrounding countryside.
 
Were at the head of the queue (until a belligerent Frenchman decides to drive to the front, pull in front of us and drive up the curb to block the road. Had a nice chat with a Danish chap who walked up to the front to express his disgust - we then discussed various fruit based/exhaust sabotage tactics which whiled away the hours...
 
Were in, keys to the pit box sorted and we've got our towels down ;-)
 
Van is pretty much unloaded by the time the rest of the team manage to get through the queue, prime position at the front of the garage shared with John Neate and the bikes are out of the van, ready for scrutineering and looking damned good. They always attract a lot of attention...
Friday 30 Oct 2015
-------------------
Free Practice, Day & Night Qualifying  
Morning Free Practice
Session One FP
We're going to test both bikes for a comparison as the 'T' bike has a new Terry 'The Burn' engine but disappointment for Mick as the session is black flagged after only 6 laps as a bike goes up in flames after an engine let go and two riders go down on the oil at turn one.  
Session Two FP
Both bikes seem to be set up well right from the off, were now using just Spike as tester as he has the most current track/race time. Spike has done identical times on both bikes but prefers the handling and turn in on the main bike.  
Session Three FP
Johnny needs track time as this is a new track for him, he goes out for the full session and does a steady 14 laps as he brings his time down getting more comfortable all the time on the P&M in the heat here...  
Lunch...  
Qualifying One
Mick is obviously enjoying himself and is already up to race speed after a year off the bike which is mighty impressive, were a few seconds behind the top players and Mick needs more time on bike to find a second here and there after having his morning session cut short.  
Qualifying Two and Spike gets fastest lap of the day a 2'07.10 over 2secs faster than anyone else, bike seems alright then ;-)  
Qualifying Three, Johnny settles in quickly with an initial five lap session then in for a visor change as the sun goes down. Second stint and then suddenly he's in the groove, gets it and takes 4 seconds off his lap time into the 2'10s - he's a very happy man and easily fastest in group three.  
Night Qualifying
We quickly get all three riders through their mandatory single timed lap (Out, flying and In lap) and Mick and Spike (No.1 Bloke) get some more track time, Spike does a 2'08.470 in the dark, must be the carrots! Riders report that the track is well lit and their happy with the bike lights.  
We've qualified P5 on aggregate and Team Alf is pretty happy - this is a 4 hour endurance!
Pictures below: Alf, Mickman, 'Spike' No.1 Bloke, Barty - Courtesy of European Classics website where more pictures can be found of the event.
http://www.europeanclassicseries.eu/en/node/172
Saturday 31 Oct 2015
-------------------
Race Day
Late start thank goodness!

Lunchtime warm up and it's a cool but nice sunny day again, but then I'm not racing in leathers!

Barty and Mick get some more track time (Mick settles into steady 2'10s) and we practice a couple of fuel stops, were as ready as were going to be...
 
RACE!
Sam Neate on the Harris Honda (sharing our garage) has a clutch nipple come off the cable going out to the grid and he manages to get around and back in to the pits, it's all hands on deck for them but they make the pit lane start!

A great start from P5 and Johny is off to a flier, pretty much everyone has started with their fastest riders and has gone off like stabbed rats at qualifying pace and after 19 laps we are in a strong P8.

Well, it was all going so well but I'm getting an early signal from Johnny that something is amiss and his last two lap times have dropped off a few seconds, he comes in two laps early for the pit stop and rider change, the engine doesn't sound terminal but something is not right and sounds quite 'tappety'.

Bore scope inserted and all looks ok, compression checks done and cylinder three is not well, we're not sure but almost certainly we have at least one dead valve spring, ho hum we lasted 38 minutes!
 
Is it beer o'clock yet?

Report issued by JB - The Man on the Pit Wall ! 
OUR THANKS TO ALL OUR SPONSORS:

TOTAL BUILDING MATERIALS, SILKOLENE FUCHS, WEMOTO,

NGK, GOODRIDGE, SKIDMARX, CONTINENTAL TYRES,

CHEEKY SMOKE

********

ALF'S ENDURANCE RACING TEAM WOULD NOT EXIST IF IT

WASN'T FOR THE RACE CREW: ALF, BURN, CLIFFY, JB, STEVE,

RUPERT, ANNIE, JENNIFER, LAWAN & HAZEL

*******


 ______________________________________
EUROPEAN CLASSIC SERIES - SPA FRANCORCHAMPS, BELGIUM
3RD - 5TH JULY 2015
OUR TEAM ALF'S RIDERS

JOHN 'BARTY' BARTON &

BOB 'VIAGRA' COLLINS & MIKE 'SPIKE' EDWARDS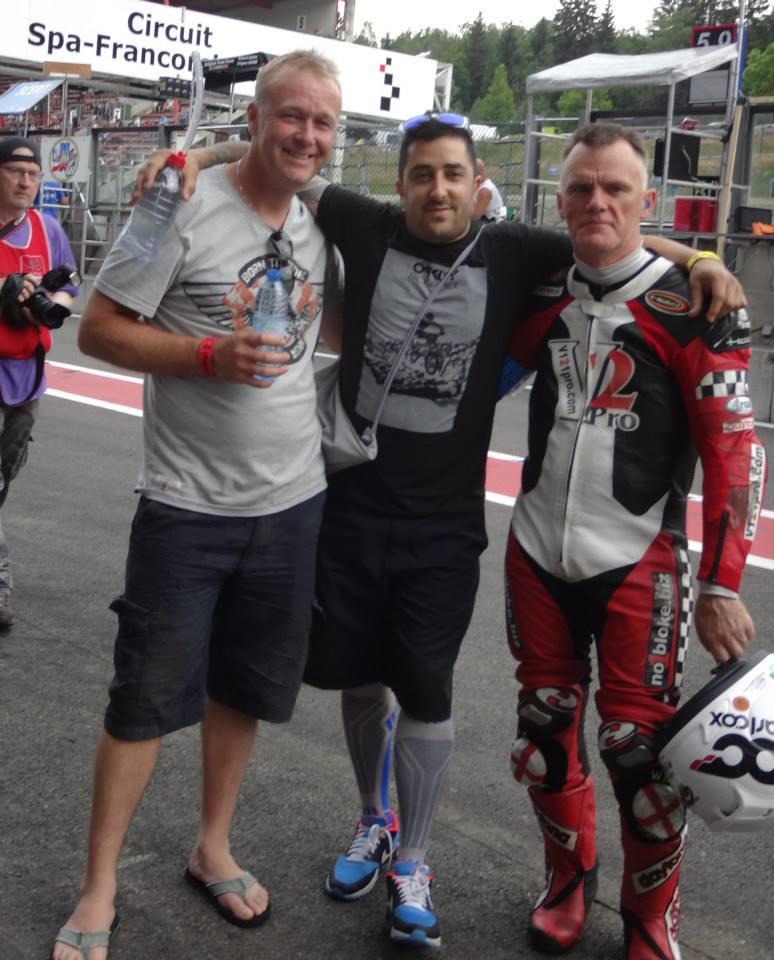 Following a slow start to the season, Team Alf's have made up the time away from the circuit with spending more time on the Kawasaki P&M 1100 Classic bike engines; riding with number '59' as always, our Classic Endurance Team are raring to go at the 2nd round of the year.
Mike 'Spike' Edwards on the track....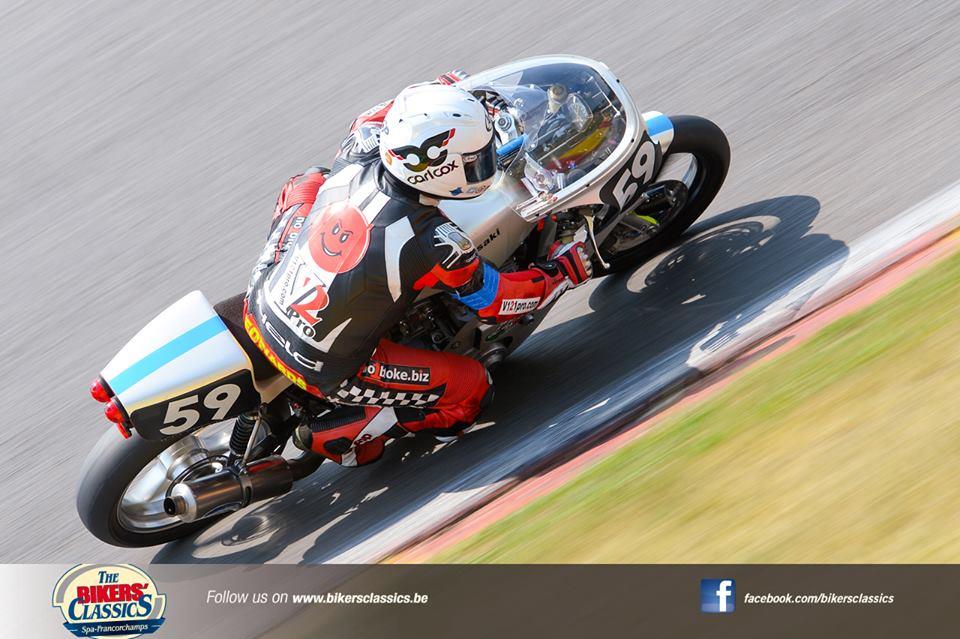 Following the several change of travel plans due to the Channel tunnel issues, finally all members of Alf's Endurance Team were in Belgium and raring to go. 
Bob 'Viagra' Collins having ridden for us over the last couple of years several times, providing Team Alf's with consistency and familiarity to the P&M and the SPA circuit.  Complimented by Mike 'Spike' Edwards and John 'Barty' Barton; who are well known to us and those Classic TT, Manx GP followers will certainly be aware of Barty's presence. 
The Kawasaki P&M 1100 bikes having been re-built, re-engineered, dyno tuned by the masters Alf, Burn, Cliffy & JB and Nick K
illick to provide the best performance possible with the demands expected from both from the Endurance race and the Rider.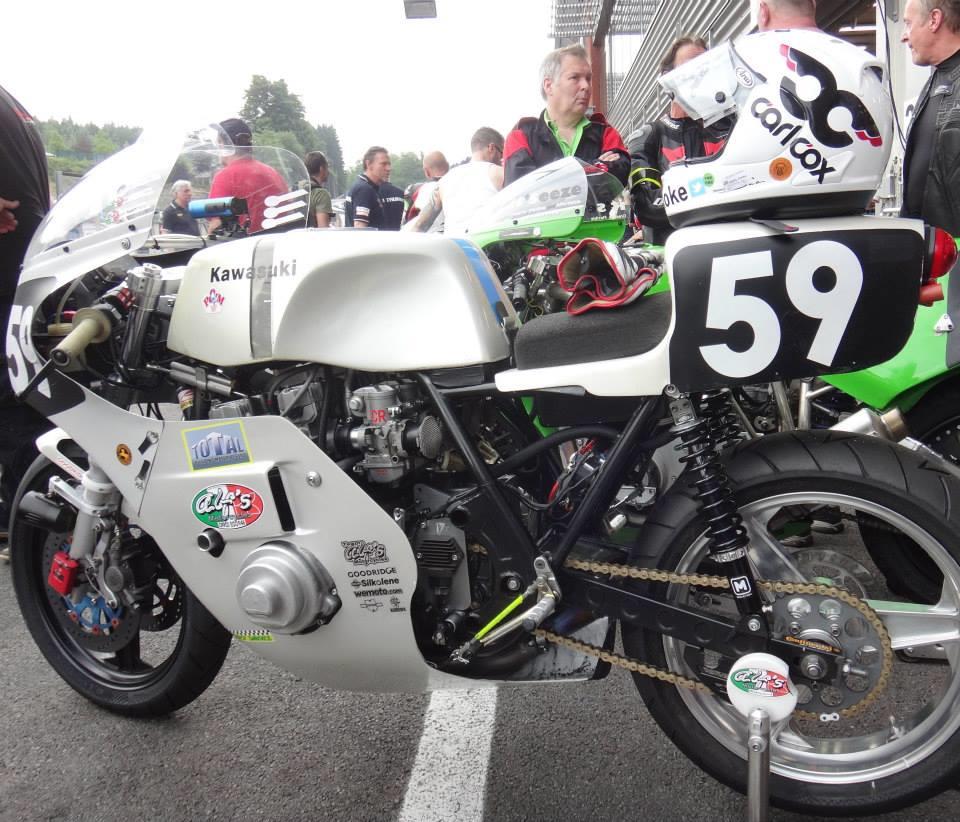 Awesome video footage from On-Board the P&M 1170 with Mike 'Spike' Edwards in the seat!!
European Classic Final results for SPA round:  
Whilst the laps were fast and furious; handled beautifully by both bike and riders; it was unfortunate that a mis-judgement on the fuelling during the last lap meant that we finished in 16th place.
We still have Aragon final round to go 30th October - 1st November 2015
With the last years podium results of 2nd and 3rd places over the season, we intend to get back there and win some more points, racing alongside our old endurance friends, Phase One & Sweatshop Racing.

Our Crew: Alf, Burn, Cliffy, JB and Steve Botting
With Great Thanks to our Sponsors, who without their support, it would be very difficult to race:

Some photo's from European Classic Series 2014:
MORE NEWS SOON.......
_________________________________________________________________________

2014 RACING SEASON - BRAKING RACE NEWS

!
ALF'S ENDURANCE TEAM - TAKES 3RD PLACE PODIUM AT THE FINAL ROUND OF
2014 EUROPEAN CLASSIC 4HR ENDURANCE CHAMPIONSHIP
MOTORLAND CIRCUIT, ARAGON, SPAIN
CLICK THIS LINK FOR A HOST OF PICTURES FROM THE EVENT
COURTESY OF JOHN BROOKES (JB)
https://www.flickr.com/photos/yeahmeagain/sets/72157648771956358/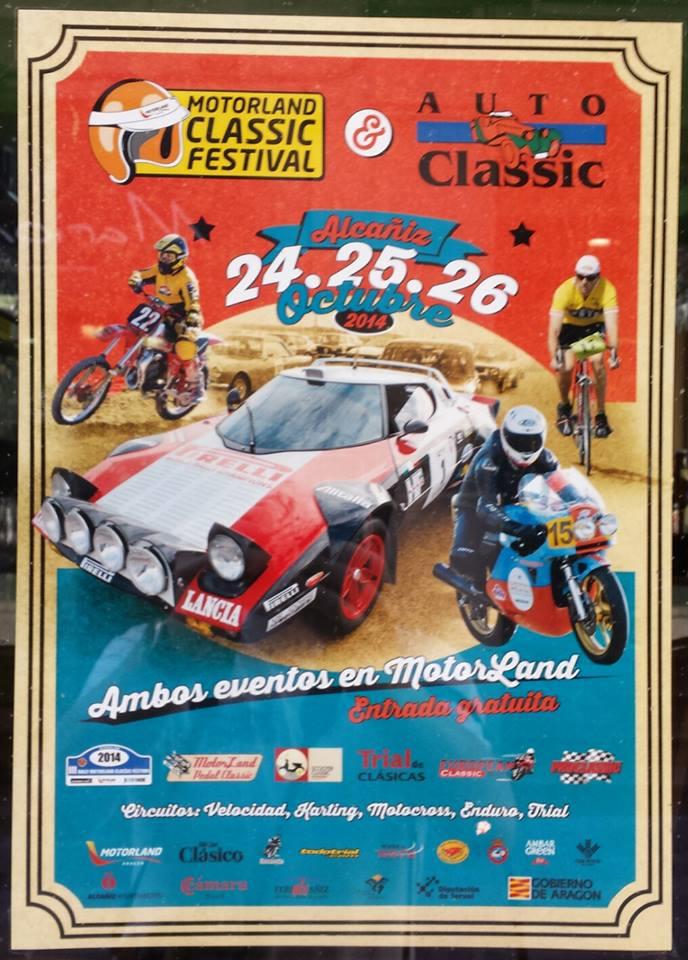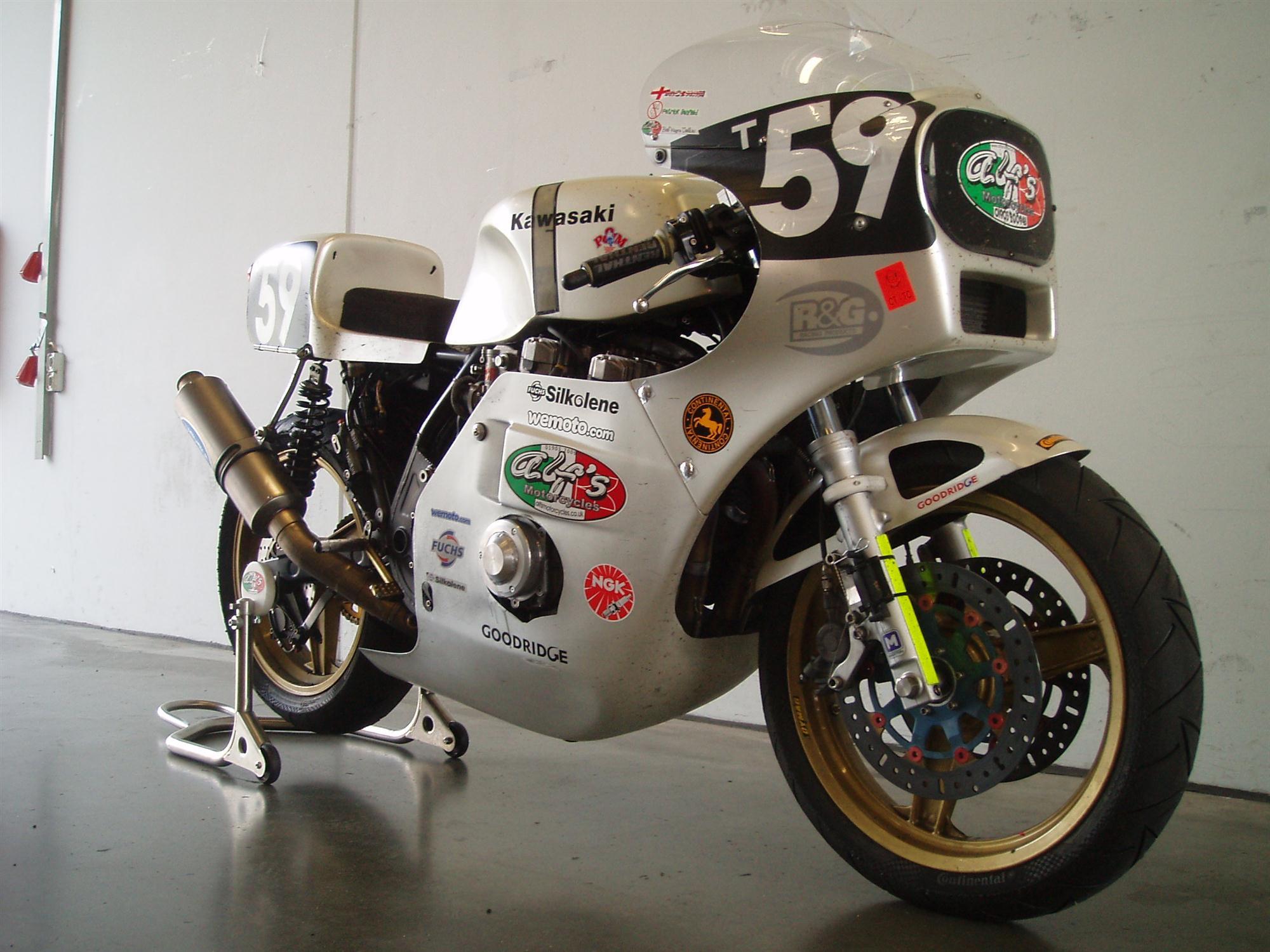 ** FULL RACE REPORT DUE IN THE NEXT FEW DAYS WITH LOTS MORE GREAT PICTURES **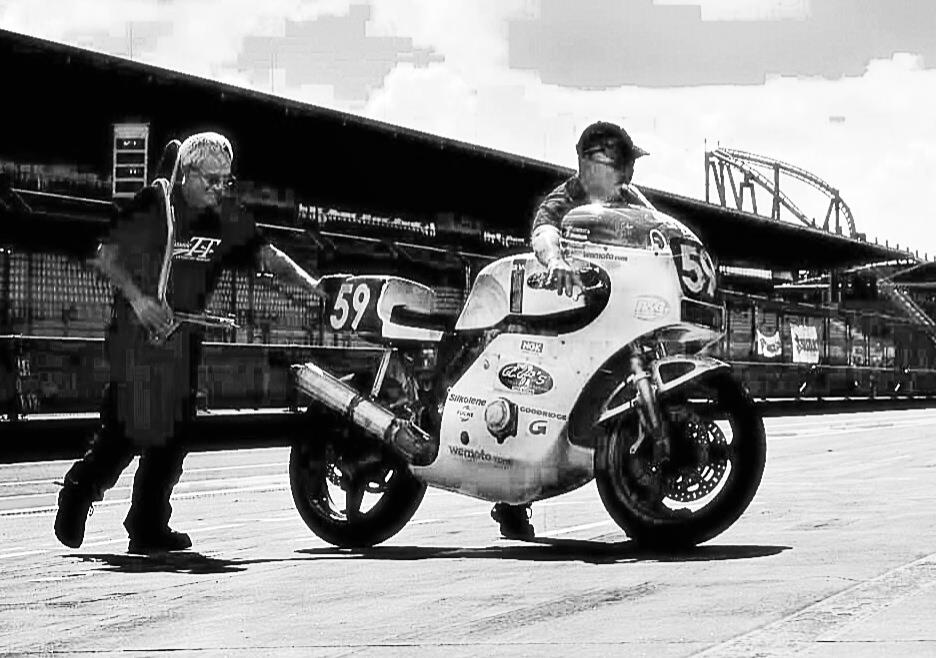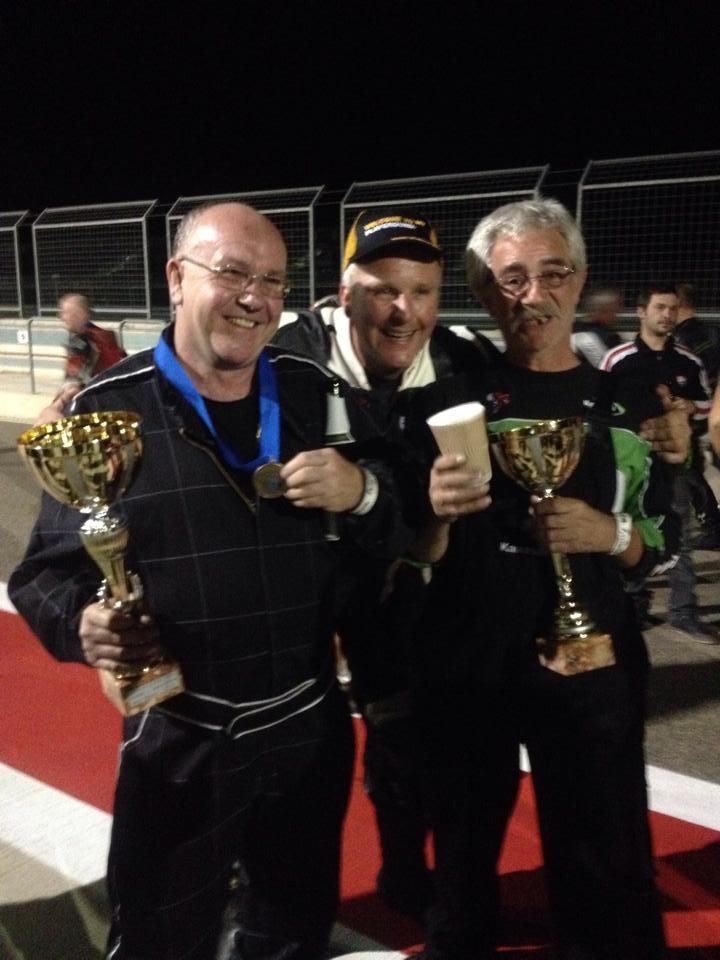 FOLLOW ALF'S MOTORCYCLES FACEBOOK FOR UP TO THE MINUTE FOOTAGE FROM 'JB'
MORE BRAKING NEWS SOON.......
___________________________________________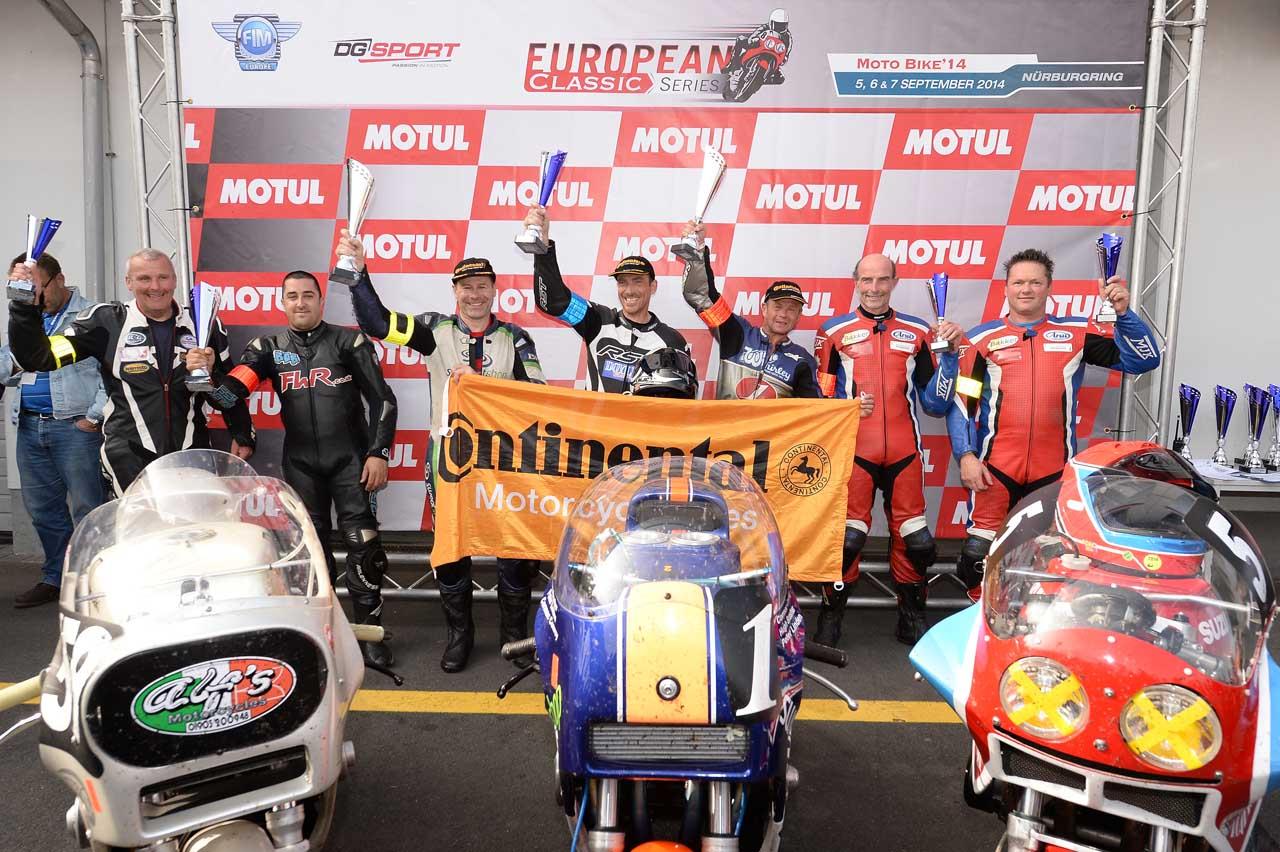 TEAM ALF'S TAKE 2ND PODIUM
PENULTIMATE ROUND OF EUROPEAN CLASSIC 4HR ENDURANCE RACE
AT THE NURBURGRING CIRCUIT, GERMANY
NURBURGRING CIRCUIT: SURFACE: ASPHALT - LENGTH: 3.19 MILES - TURNS 16
The usual Gang of Alf, MickMan, 'Viagra' Bob Collins, Terry 'The Burn', Bob(cake by Penny), Andy, myself (JB) plus our newest recruit/mug 'Daz'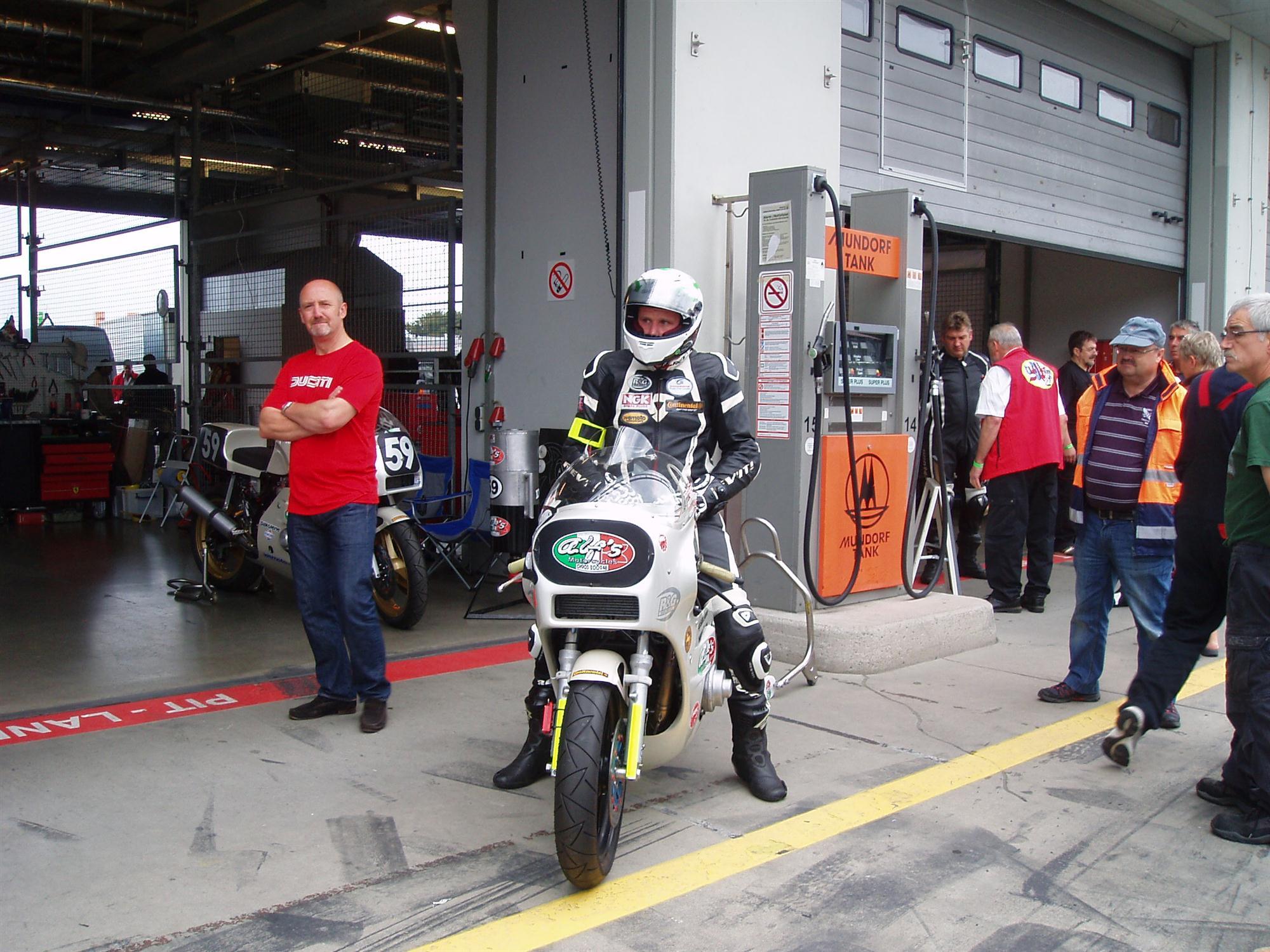 Thursday 4/9/14
By pure coincidence Bob & Liz are next to us at the Chunnel on the same train but are off for a night in Amsterdam first.
Separate travel arrangements and after an early start we arrive midday, a gleeming '68 Ford Mustang is parked at the Hotel, The Burns' work colleagues Daz has driven up - mostly sideways ;-) from Italy through the Alpine passes.
Struggling with a lack of German organizational skills ...they blamed the Belgians ;-)
We eventually find our garage but the passes won't be available till tomorrow!
As we have a while to wait before the team vans arrive(many thanks to Bob & Andy) the Nordschliefe beckons and Daz and I take the M3 to re-visit the Green Hell ;-)
It's Steak on a HOT rock for dinner at the famous Pistonklause restaurant owned by Sabine Schmitz Mother Ursula... Sabine is famous for appearing on Top Gear but more importantly being the first woman ever to win a 24hr race back in 1996 (& 1997!)
Friday 5/9/14

Hot and sunny and it's a great start to the trip with some extra track time to familiarize and get some more bike comparison miles in.
The morning is spent unpacking and organizing the pit garage and getting the pit box erected, Bob & Liz arrive from Amsterdam.
Free Practice for an hour at 17:00 - P4, very happy :D  Avril & John arrive to check on us!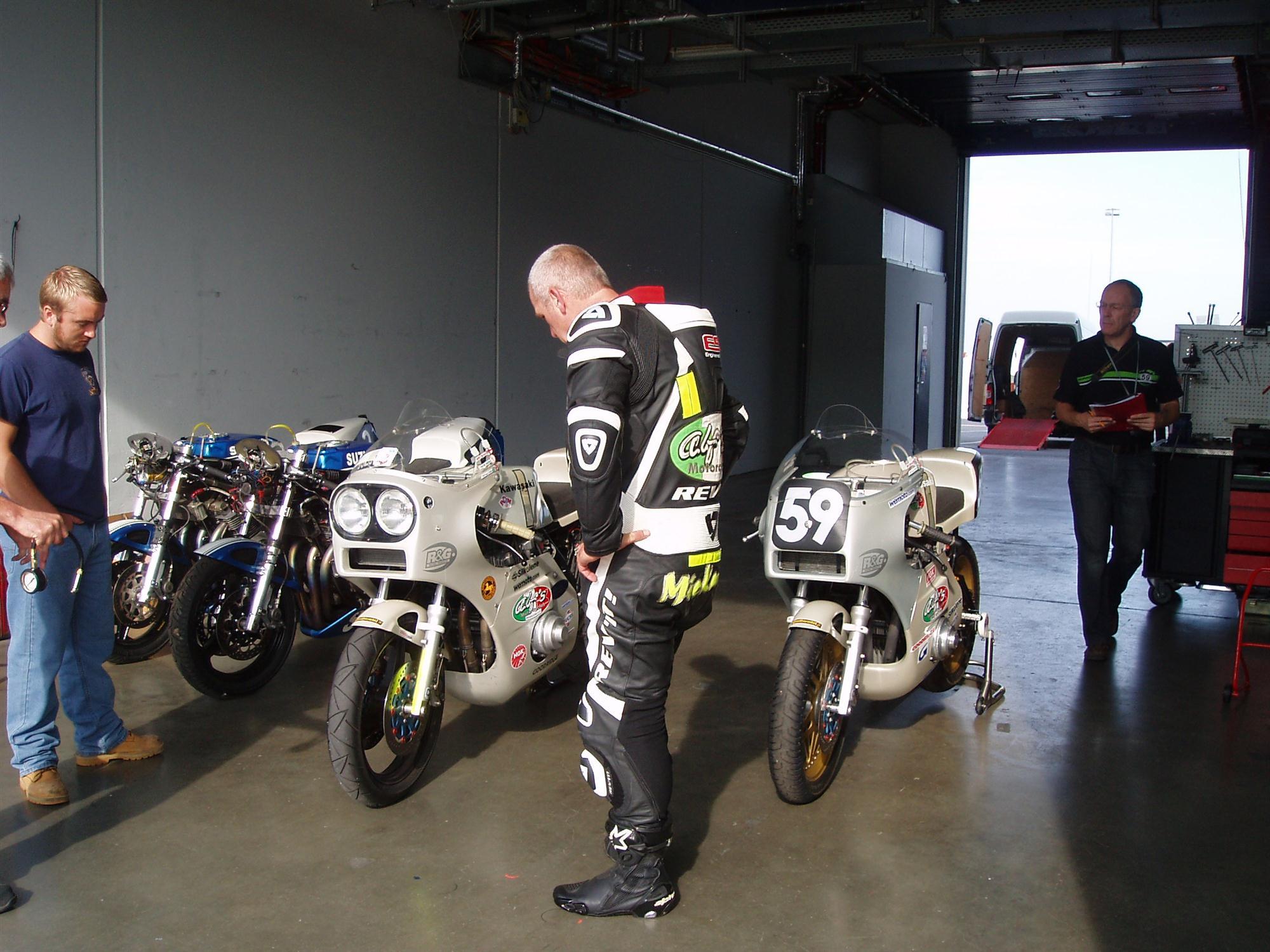 Saturday 6/9/14

Qualifying today with mixed weather forecasts in the Eifel, better get some fast laps under our belts just in case!
Q1: Mick is fastest in the first session with a 2:14.063 and Bob is not far behind in the second Bobs folks arrive in good form and help fire up the now famous Collins BBQ for lunch!
Q2 is rain on and off for the entire session and we elect not to risk bike and riders as there had been a truck race the w/e before with resultant diesel and the surface was changeable to say the least!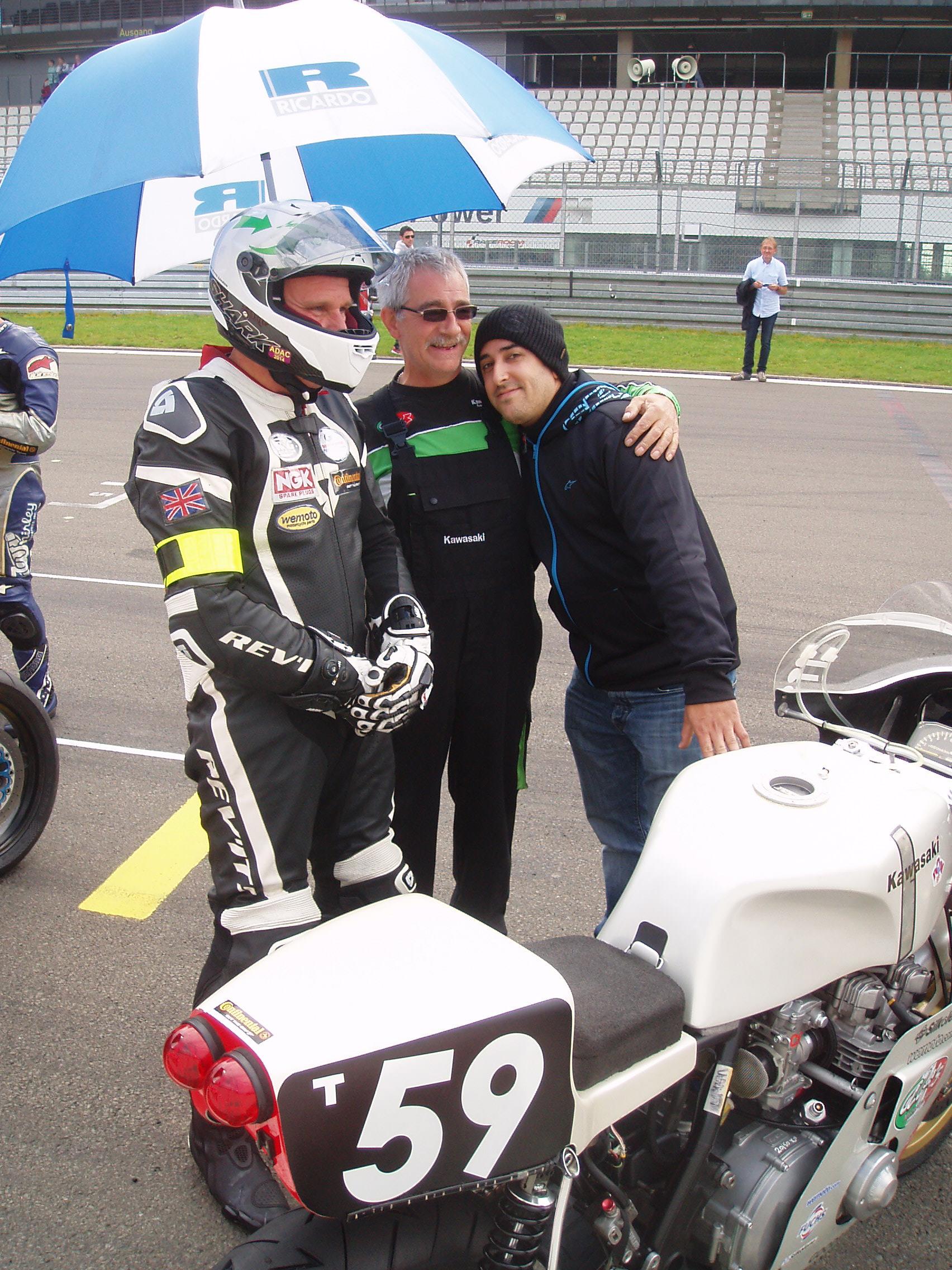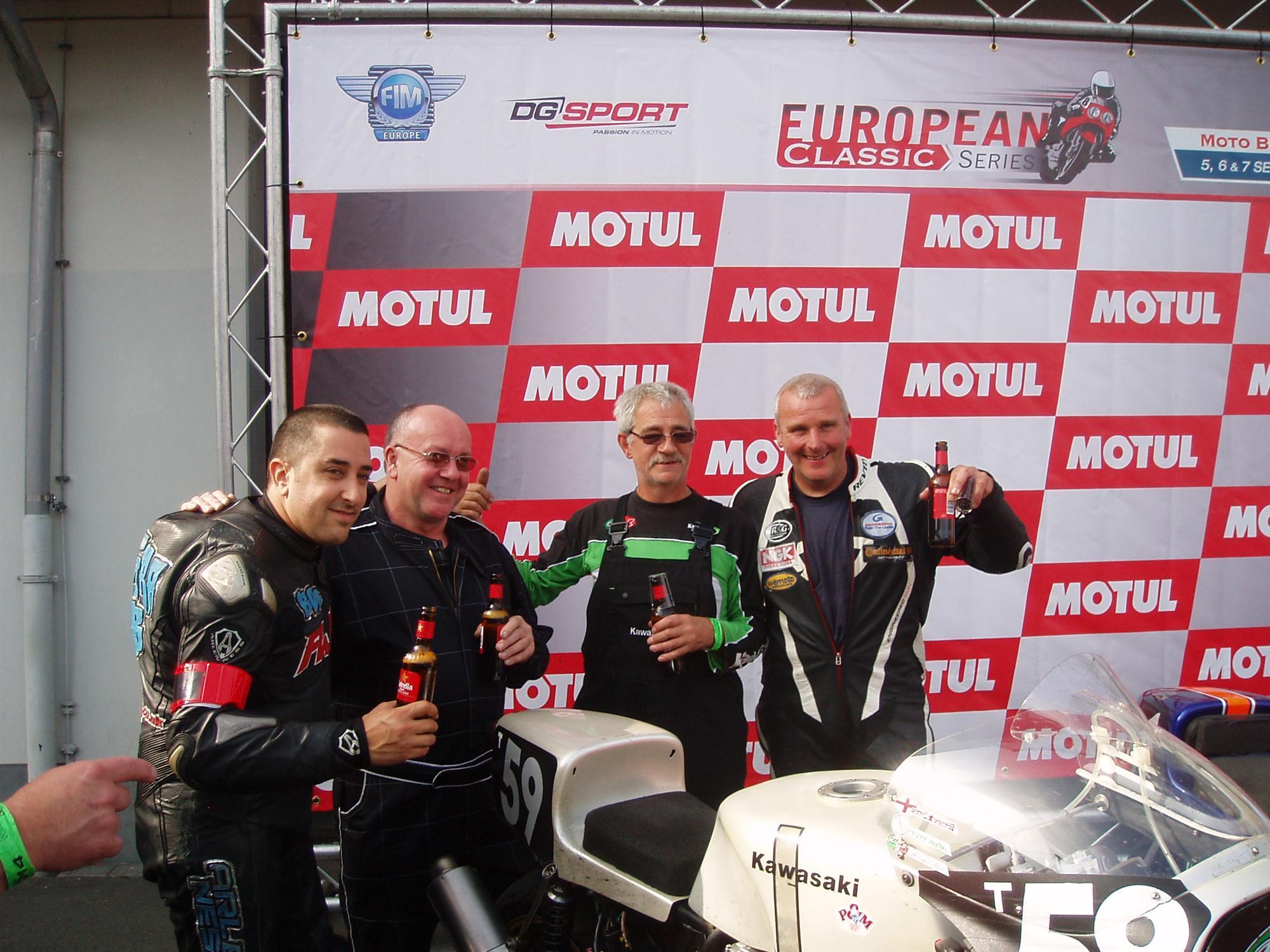 Sunday 7/9/14

Ollie and Gaz arrive rather knackered on their bikes. They've pulled an all-nighter after finishing work on the Saturday and rode through the night, with a few ...ahem detours ;-)
Morning warm up and the shake down goes without hitch.
RACE DAY

Phew a daytime start at 12:00 with no headlights required!
Two warm up laps followed by a practice start and we have drama already as Team Taurus end up with an embarrassing non start after crashing out on the warm up lap...
We're off with the usual 'Le Mans' start and there's a very fast start to the race (it's a 4hr endurance chaps - did you know?) with all top teams putting some seriously fast opening laps...
Leader board topped by Kaiser Classic, Team Force and Sweatshop Phase One... Mick suffers from arm pump due to the brake lever position in his first session but with fast pit stops and attrition through the race we pull back from our lowest race position of P6 back up to P2 by the finish.
Team Force Hubin/Fastre after wins had a few problems during the race meaning a few unplanned pit stops and a lost podium ending up in 5th by the finish.

We finish in a great second place ahead of Road Runner Racing from Holland, going in to the last race at Aragon in third place overall in the championship.
Road Runner are now our biggest rivals only one point behind us, they're riders are Dirk Brand & Hank van der Mark whose son Michael became Supersport World Champion with a win today at Jerez.

104 laps(332miles) and 27 teams finished out of the 36 teams that qualified and started the race.

Our fastest lap was on lap 49 by Mickman of 2:13.055 at an average speed of 132km = 83mph!
We are really chuffed with the progress this year and the Kawasaki P&M 1170 is performing really well; Everyone is looking forward to the Final round at Aragon, Spain - Go Guy's Go and bring it home!!!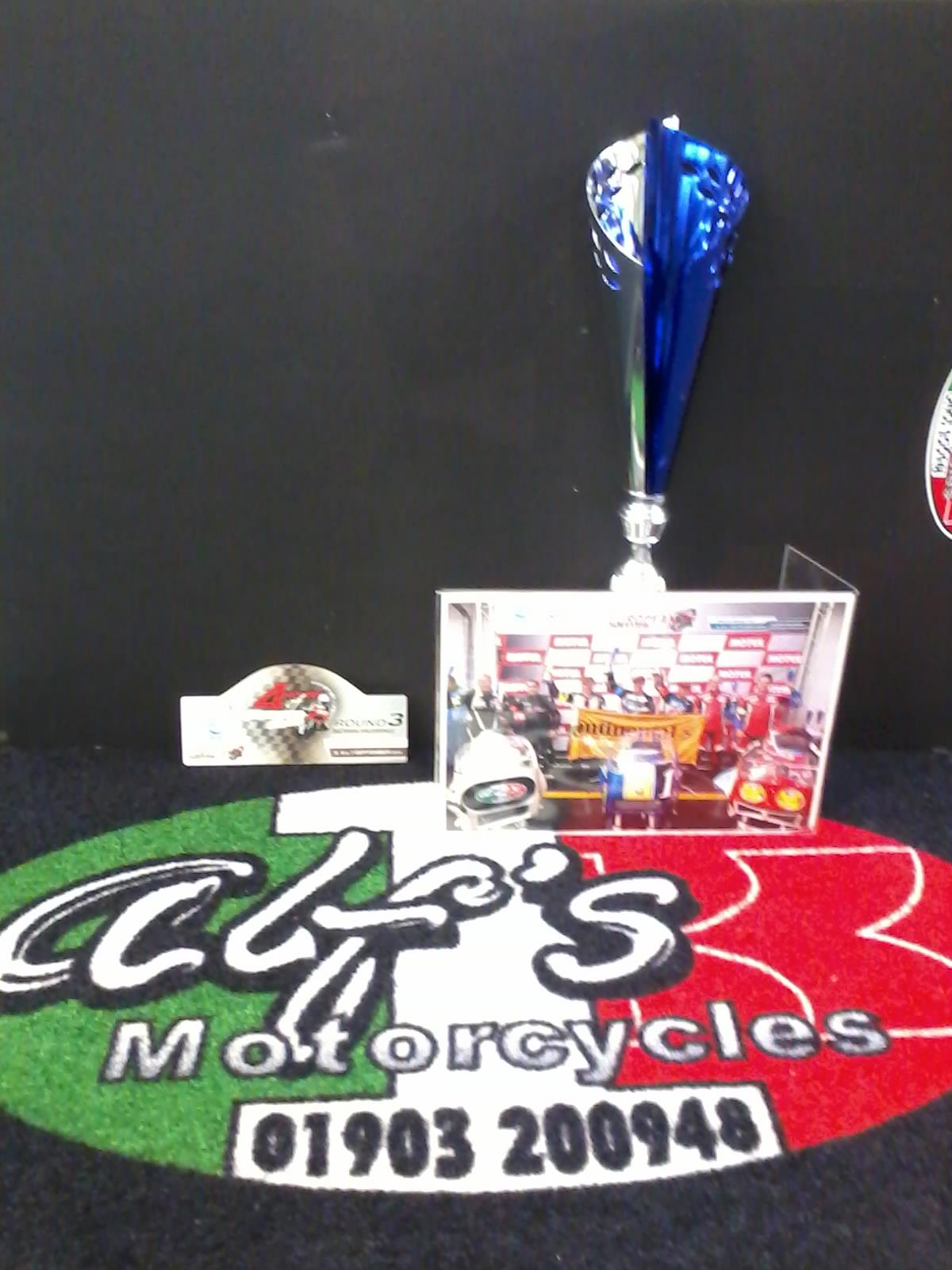 As always, thanks to our Sponsors, Friends and Team who make it happen.


______________________________

******** KAWASAKI P&M 1170 CRASHES OUT OF RACE AFTER JUST 43 MINUTES  *******
Last weekend saw Alf's Endurance Racing Team DNF due to a high side crash with Rider 'Viagra' Bob Collins battered and bruised but thankfully not seriously injured.  The Kawasaki P&M 1170 however was not in such good shape, with fairings, lights and the Tank came off! 

After a good day on Friday 4th July, with practices and qualifying all good with Mick achieving the 2nd fastest Lap in 2:45 secs and overall qualified in P2. Mick, Bob & The Crew Alf, The Burn and J.B. were looking forward to the Saturday evening race with the Bike performing well.  As the day progressed the rain came down and carried on throughout the day, hopes were that it would dry up by the evening race - No.... it chucked it down.  With brand new lights on the P&M at least we had good visibility and ready for the off (no pun intended!)...... the rest of the story will follow soon with a full and detailed report from J.B. the man on the ground in Alf's Crew...

Here is an awesome picture posted on the European Classic Series.Eu Official Site.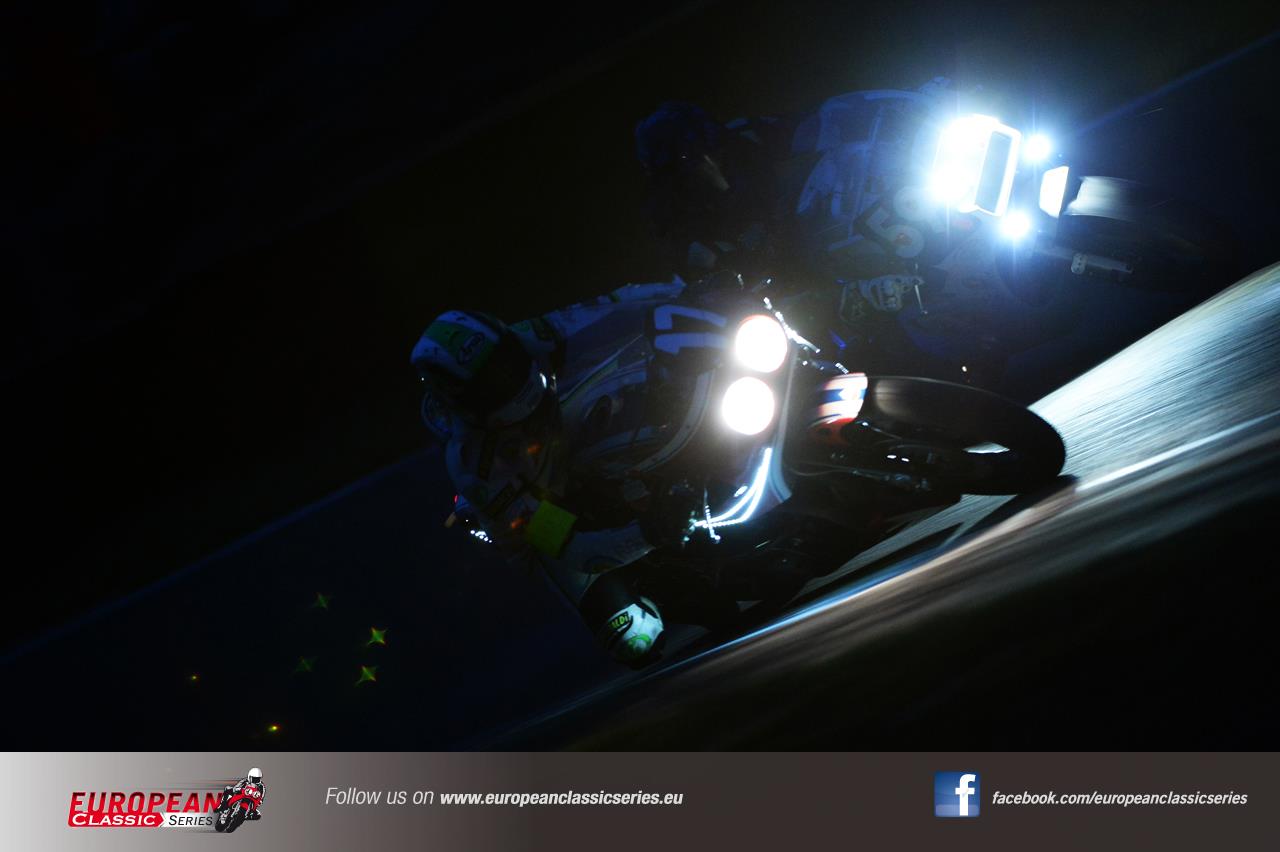 _____________________________________

PAUL RICARD - ENDURANCE TEAM ALF'S TAKE 3RD PLACE PODIUM SUCCESS!
The first round of the European FIM Classic Endurance Series took place a the Paul Ricard Circuit in France on 4-6th April 2014 and Alf's Endurance Team comprising of the fabulous Mick Godfrey, Patrick Banfield and Special Guest Rider Bob Collins turned in a brilliant result of 3rd place podium.
Riding the striking pearlised white, classic Kawasaki P&M 1170, the trio started in 8th place on the grid with a thrilling and constant ambush on the 2nd place podium team Linden/Conroy of Sweat Shop race team.  Mick pulled off one of the fastest laps times, only pipped by the World Endurance Champion.
Excerpt from J.B. race report

Friday 04/04/14

Woke up to morning rain - this could be fun!
Practice day today but fettling is required first, so nowhere near as much practice time as we would have liked ;-) There's a lot to do and the dual-shock T-bike is the currently the most stable platform becoming the weapon of choice.
Thankfully the day brightened up as the riders got familiar with the track and we completed putting the bike preparation. Patrick had done some local racing here but Mick and Bob were new to the circuit but got on form very quickly, fortunately very little being required to be done to the bike setup wise.

In the afternoon there's an Oil flag out and a very nice Ducati 900ss down at turn one (Alf and I are crying!)
This is better it's gone 7pm and it's still 15°c – that's more like it!
End of session, 8pm still 13°c - Mick running in the top three... evening practice was too early and it wasn't really dark enough to get a feel for full night racing here or to set up the head lamps at a new circuit, but at least the guys got a feel for it in a dusk environment.
We carried on with final bike prep for the following days race and had a quick play with the lights before heading off for bed.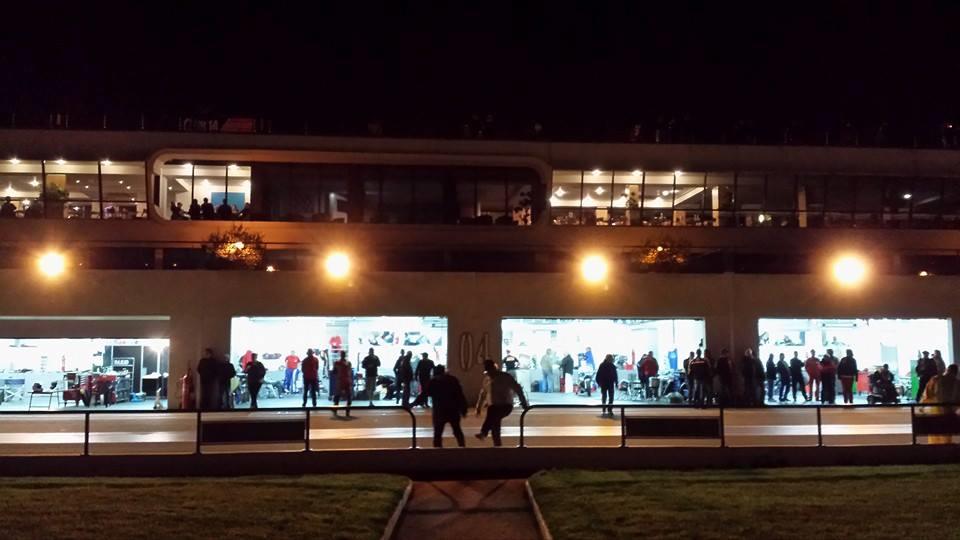 And then the Podium - Yea!
________________________________________________
UK TEAM TAKES 2ND PLACE 
AUSTRALIA "ISLAND CLASSIC" INTERNATIONAL CHALLENGE
24TH -26TH JANUARY 2014
A not surprising and very pleasing result was obtained by the incredible UK Team line up of riders, comprising of our own Mick Godfrey, John McGuinness, Ryan Farquhar, Gary Johnson, Mike (Spike) Edwards, Jeremy McWilliams, Phil Davenport, Dave Woolams making up the very special team of Team Winfield.  Roger Winfield was quoted as saying, we are very pleased with the outcome.
PICTURES COURTESY OF: LEE TURNER (an intricate member of the UK Crew)
The Official Team Points published by Computime Race Timing Systems PTY Ltd are:
1. Australia              1,161 
2. UK                            916
3. New Zealand          553
4. United States         491
Mick riding the Suzuki XR69 F1 Harris classic machine strut its stuff, under the 'Team Winfield' banner. Alf, The Burn and Cliffy joined the Crew and with their engine experience and intimately involved with the build of the XR69 bike there was an extra role to be played  - Changing tyres like there was no more tomorrow! With Track temperatures reaching a dry 45.5 degree C and Air temperature around 19.8 degrees C. 
The competitors, Australia, NZ, USA and UK teams are chosen from the top choice riders with Australia winning both this and last year; the UK Team maintained their 2nd position for two years running now with the Gap ever closing, providing smiles all round.
Here at Alf's Motorcycles, we are as always proud to have on show the full timing listings available for viewing.
WELL DONE GUY'S. WE LOOK FORWARD TO HEARING THE HIGHLIGHTS OF THE TRIP WHEN YOUR HOME.
Read More about this on the official website link:
http://islandclassic.com.au/latest-news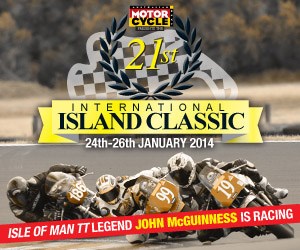 _________________________________________________________________
We are also really pleased for John McGuinness who on 30th January 2014 was inducted into the Motorsport Hall of Fame
News Report from http://www.mcnews.com.au/john-mcguinness-scores-another-gong/
John McGuinness was inducted into Motorsport Magazine's Hall of Fame in a glittering ceremony at the Royal Opera House in London.
The twenty time Isle of Man TT race winner joins the eight founding members and 17 past inductees including Ayrton Senna, Enzo Ferrari, Sir Stirling Moss, Michael Schumacher, Sir Jackie Stewart and Nikki Lauda, Last night's ceremony also added engineer, technical director and team principal Ross Brawn, 1976 Formula 1 World Champion James Hunt and four-time Formula 1 world champion Alain Prost to the prestigious list.
The fifth annual Motor Sport Hall of Fame was opened by host and Sky Formula 1 presenter Simon Lazenby before Magazine editor Damian Smith took the stage to wish the magazine a happy 90th birthday.
Morecambe Missile John McGuinness was fresh back from his first race of the year in Australia and became the third motorcyclist to join the illustrious Hall of Fame club. In 2012 both John Surtees and Giacomo Agostini were inducted and it was the former that was on hand to present McGuinness with his trophy. The six-time Isle of Man TT winner won the Formula 1 World Championship exactly 50 years ago.
"I'm nearly 42 and I look pretty average," McGuinness said, "but in my head I feel pretty good. I'll carry on for one or two more years yet. I felt a bit nervous to be honest, there are so many champions on four wheels and two, but to see my name up there with the greats is a massive honour."
Unquote
___________________________________________________________
ARCHIVES 2013
____________________________________________________________
TEAM ALF'S RACING ISLE OF MAN
FORMULA 1 CLASSIC TT   (19-26TH AUGUST)
Well!  The Alf's Racing Team made it to the race following a stressful evening after the days practice session held at Jurby during the Festival the Ducati 888 returned with a knocking sound, thought to be one of the big ends, unable to check this out until back at the garage courtesy of the 'Bartons' (Thank you); it was decided to swap out the donor bike engine and after 6 1/2 hours later, at approx 00:45 am the morning of Race Day, Monday 26th August the bike engine roared to life once again! 
The awesome four Pit Crew: Alf, Burn, John Brookes, Patrick Banfield with spectators of Staff all played a role with Teas, Coffee & Chinese nibbles basically fell in to bed with anticipation for the daylight hours - Race Day - Bike rebuild - No practice Just straight in....
As morning light rose, an overcast day with mist on the mountain was a concern if there would be any delays.  With expectation in the air, everyone went about their duties  The Staff from Alfs had to get in to position on the outside of the circuit so they could get a taxi and escape later in the day back to the airport.  The Crew, Mick and friends went off to their respect areas in the pits, Crosby and Union Mills.  
The report came though that the Bike had passed scrutineering - Yeah!
The race time put back from 2 pm until 3pm - Awww!
The race starts... - Yeah!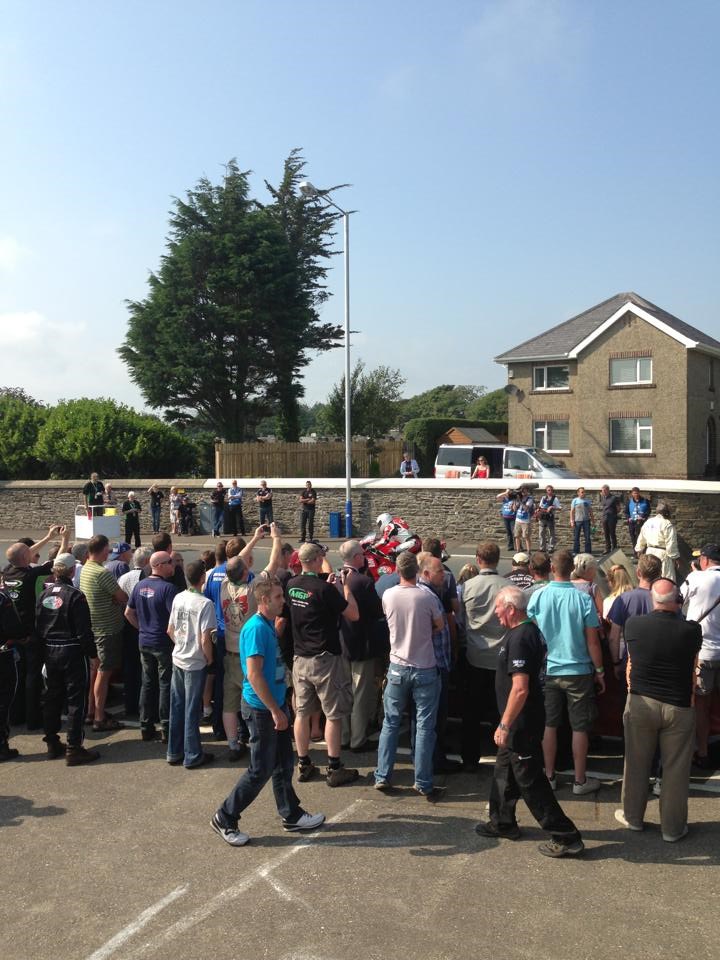 (Picture courtest of Lee Turner)
Finally the commentary announced the start of the race, Mick got away in  17th place.  With great excitement we all lent over the Marawn Church Wall on the A1 Peel to Crosby road, video & camera's poised as Haze, Paul, Boyd, Dez, Gary, Graham, Ollie amazed that not only could we almost touch the road but the bikes 'flat out' were just feet in front of us.  After a few minutes, Mick roared by on the Ducati 888 Corsa..... see this video link and turn up the sound    https://www.facebook.com/photo.php?v=10151795200042480&set=vb.678967479&type=2&theater
We managed to see 3 laps of Mick's 3 and a bit laps, as at Kirk Michael marker the Ducati lost power and Mick had to retire.  Whilst we may not have completed the race, the pride and experienced gained as always by participating in this level of racing against the Dunlops, Barton and McDonalds of this world can be no less that 2nd to none.
For an official report please follow link: http://www.iomtt.com/Classic-TT/News/2013/08/26/F1-F2-Formula-Classic.aspx
As we all return more pictures, videos will be posted.  Please also go to our Facebook page 'Alfs Motorcycles
https://www.facebook.com/alfs.motorcycles
We would like to say a special Thanks to the following people who made our first staff trip to the Isle of Man a complete pleasure:  The 'Barton Family' for their outstanding hospitality.  Steve, who's yellow van was the best for making sure we were ferried from the airport, taken to Jurby and placed at Marawn Church for the viewing.    The volunteers of Marawn Church who provided us with fabulous home cooked food, refreshments and facilities.
_____________________________________________________________
Alf, Mick, The Burn and crew are back in the MANX, competing in the 90th Anniversary CLASSIC MGP TT on a 1991, Ducati Corsa 888 - of course re-build, engineered and tweaked by 'Alf himself ' Running on no: 21
The news so far!  The bike has reached 153.9 mph on the Sulby straight! The bike has blown hot water all over Mick's crotch :( but he is ok! The lads have scratched their heads a few times and as always solutions in the making.....
The practice sessions so far have been beneficial for many reasons and as Mick mentioned small problems are a saving grace compared to some problems others are experiencing.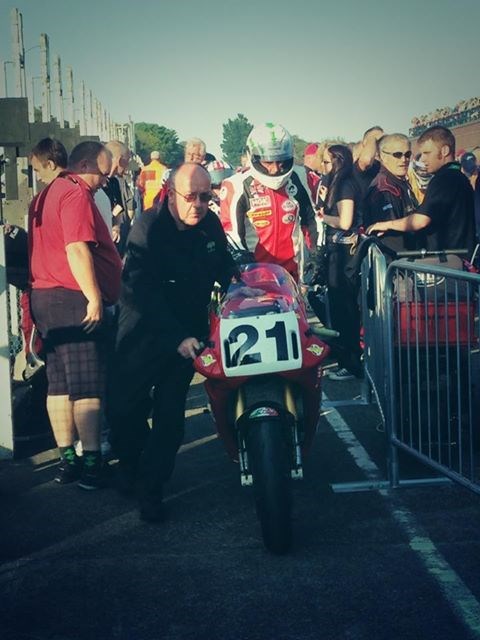 Pictures courtesy of Lee Turner - 22.08.13
Clothing Sponsors : NEVIS MARKETING - FURYGAN FRS PRIME ONE-PIECE LEATHER, SHARK HELMET MODEL RACE-R PRO; ALPINESTAR GLOVES AND SUPERTECH BOOTS; REV'IT UNDER 1-PIECE SUIT.
Bike Sponsors: WEMOTO, SILKOLENE FUCHS, NGK, DUNLOP, GOODRIDGE, SKIDMARX.
With Thanks to all the above Sponsors and our Special Thanks to: JHP PERFORMANCE (Ducati Coventry, John, Matt, Tim and the Team), B&C Express, V&A Signs for the Rabbits they all pulled out of the Hat!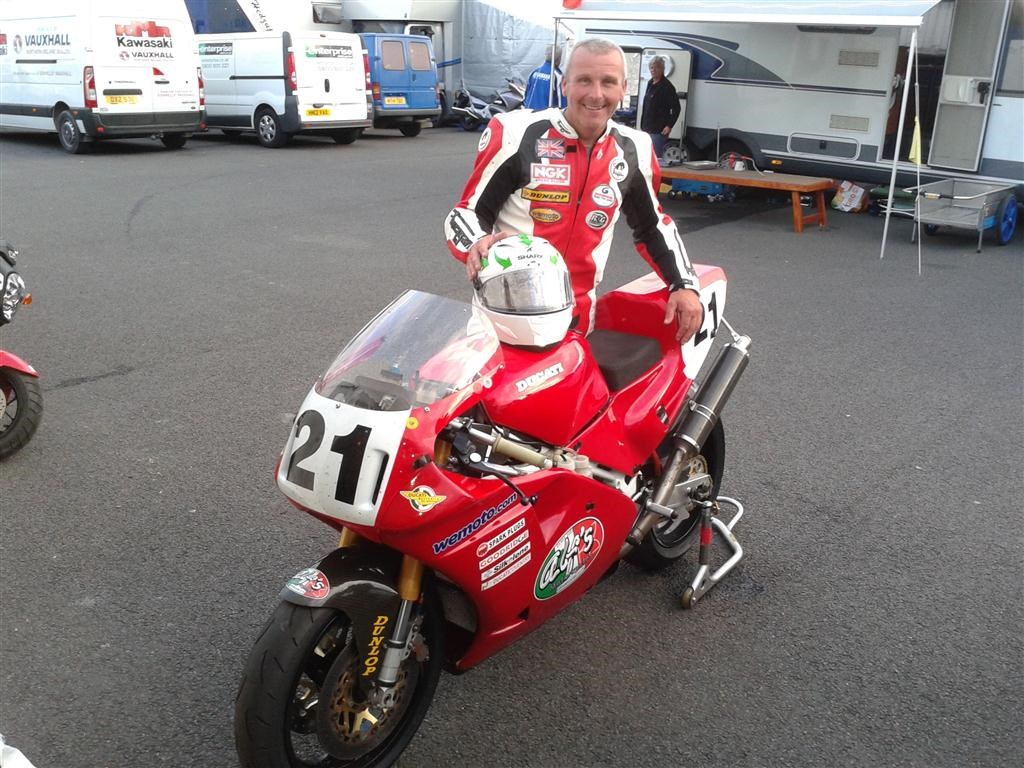 Follow the Classic TT Isle of Man 2013 Events on the following links:
Live timings during the Practice sessions and Race Day Monday 26th August at 14:00 - 16:00pm (if on schedule)
http://ttlive.iomtt.com  Select on the left hand side margin Formula 1 Classic TT group for Mick Godfrey's performance.
Live commentary on Isle of Man Radio Station:  http://www.manxradio.com/default.aspx
Finally, we would like to Thank all the Marshalls that have taken the time to go and support the Event (particularly our own customers Elaine & John Donan) and the Organisers Paul Phillips, Sophie Lowney, Bruce Baker and administrative staff, Emergency Services and most importantly the Residents of the Isle of Man without you all the Event would not happen.
Be Safe Everyone and Enjoy! 
We shall be reporting live from the Isle of Man on Sunday 25th and Monday 26th August 2013.  Follow our facebook link:  ttps://www.facebook.com/alfs.motorcycles
___________________________________________________
2ND PLACE PODIUM FOR ALFS CLASSIC ENDURANCE RACE TEAM
10TH ANNIVERSARY EUROPEAN BIKERS CLASSIC 2013 – SPA BELGIUM
  Alf's Classic Race Team brought home a smashing 2nd place podium in the 4 hour Endurance race at Spa Francorchamps circuit in Belgium.  The P&M was modified to include headlights, as the race is designed to cross over from day to night riding on one of the longest and most demanding tracks in Europe and very dark at night!!
Mick & Patrick are the driving force, with Alf, Burn, Cliffy and Brooksie on the critical crew end.  There is no doubt about a stirling performance by both motorcycle and Team. 
From Left to Right: Mick, Patrick, Bike No. 59 of Alfs Classic Endurance Racing Team. Kaiser & Steinmacher, Bike No. 43 of Nico Bakker.  Hugh Brasher, Peter Linden and Conroy Cormack of Sweatshop Racing Phase One.
The final race 2nd position was just a 1.57min behind the leaders and Average speed for the 4 hours was 133.688 km / 83 mph on the P&M 1170 restored by Alf's this is considered to be pretty darn good.  More tweeking will go on in the Race Garage back here in Worthing, West Sussex ready for the final round 25-27th October 2013 at the Aragon Circuit, Spain - More importantly we are going in Joint 1st !!!
If the plan goes well : 3 > 2 > 1 - Podium here we come :)
Pictures provided by John Brookes, Crew Member, loved by All xx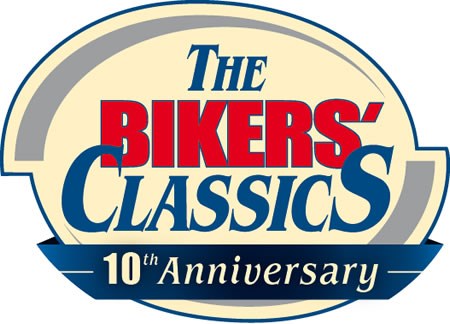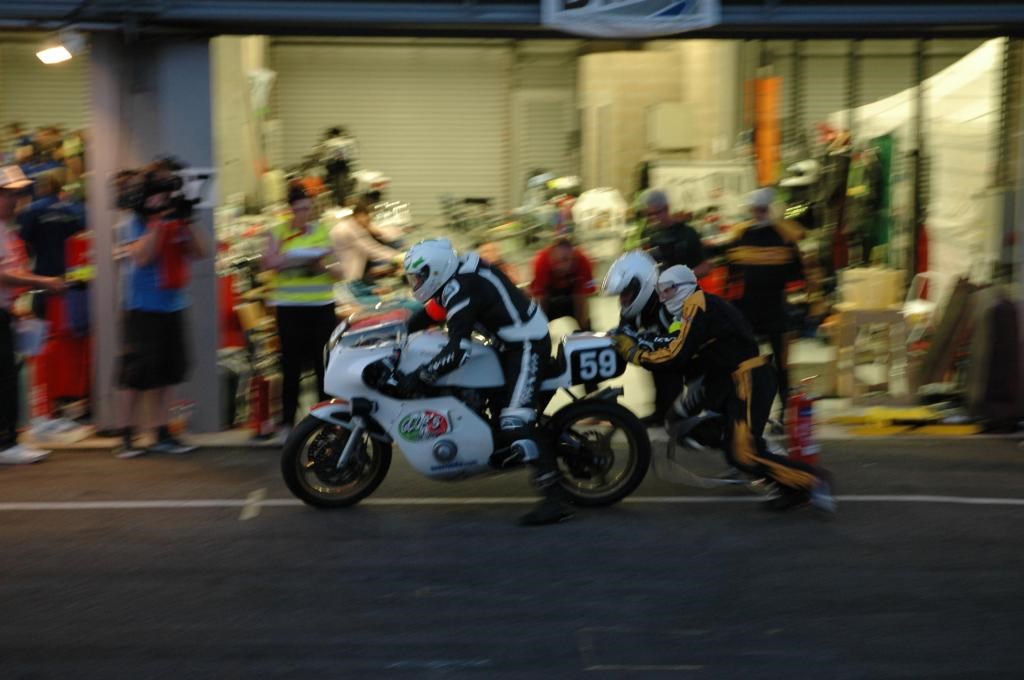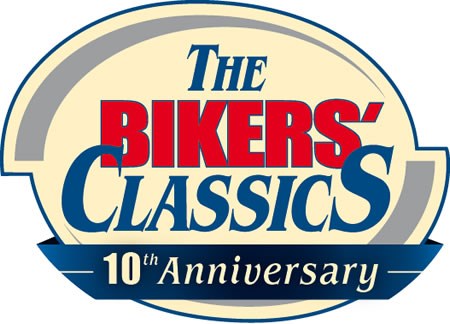 GOOGLE EYES FOR MICK - COULD HAVE BEEN THE BEER THOUGH!!
Well onwards to Aragon, Spain in October - Ready for a shot at 1st zzooomm
_____________________________________________
NEXT BIG RACE COMING UP IS: IOM CLASSIC MGP 2013
BIKE: DUCATI CORSE 888
KEEP UP TO DATE WITH FACEBOOK "ALFS MOTORCYCLES"
 _________________________________________________________
GODFREY & BANFIELD TAKE 3RD PLACE PODIUM AT IMOLA
Once again, the Alf's Classic Endurance team took the newly restored 1978-80 Kawasaki P&M 1170 out of the garage here at Worthing to the Italian track and achieved the fastest lap of the race at the first round of three in the European Classic 4 hour Endurance race 'Miglia 200' in Imola, Italy, (19-21st April).  
Alf's Classic Endurance crew Alf, Burn and this time John Brookes together with the Bike owner, Team Manager and co-rider Patrick Banfield; Mick Godfrey got their head down to challenge an array of other classic beauties to bring yet again a 3rd Place Podium!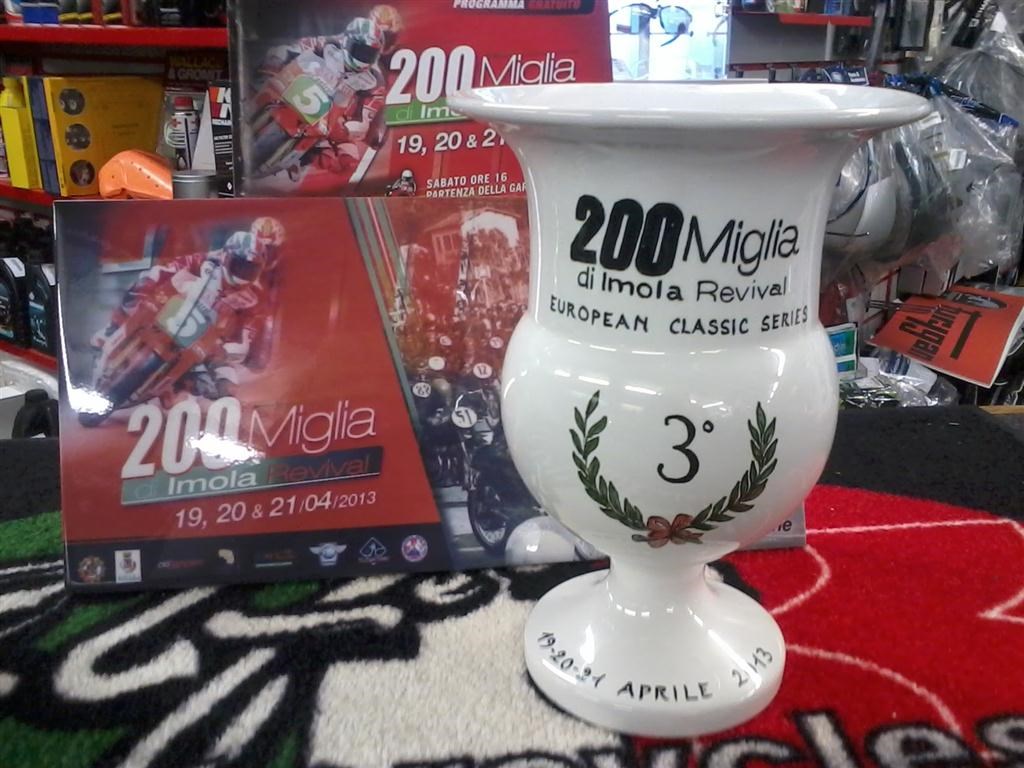 Pictures supplied by John Brookes.  Thank you.  More photos will become available soon.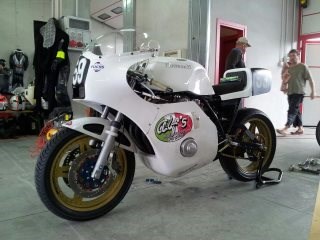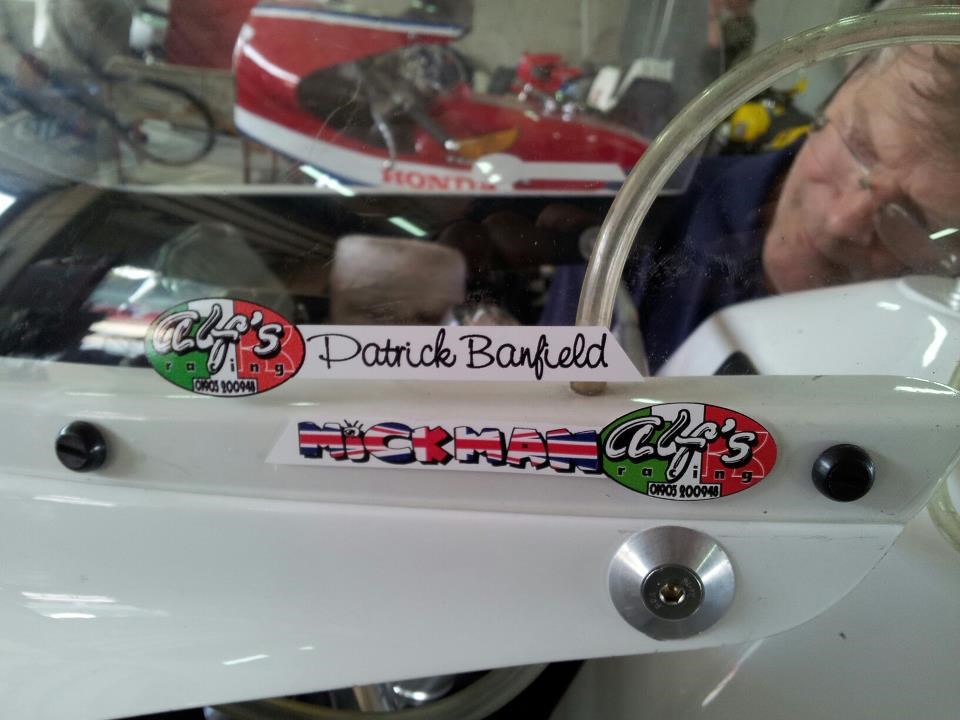 Next round is SPA Francorchamps, Belgium with dates and plans soon to follow.
_______________________________________________________________
Here at Alf's racing, we are raring to continue braking our race records of the previous years; Building on our already impressive race accreditations under our belt, with new bikes and new territories.  With the continued and appreciated support of our Sponsors we accellerate in to 2013, below is a summary of our planned season and the Race calendar for your diary further down the page.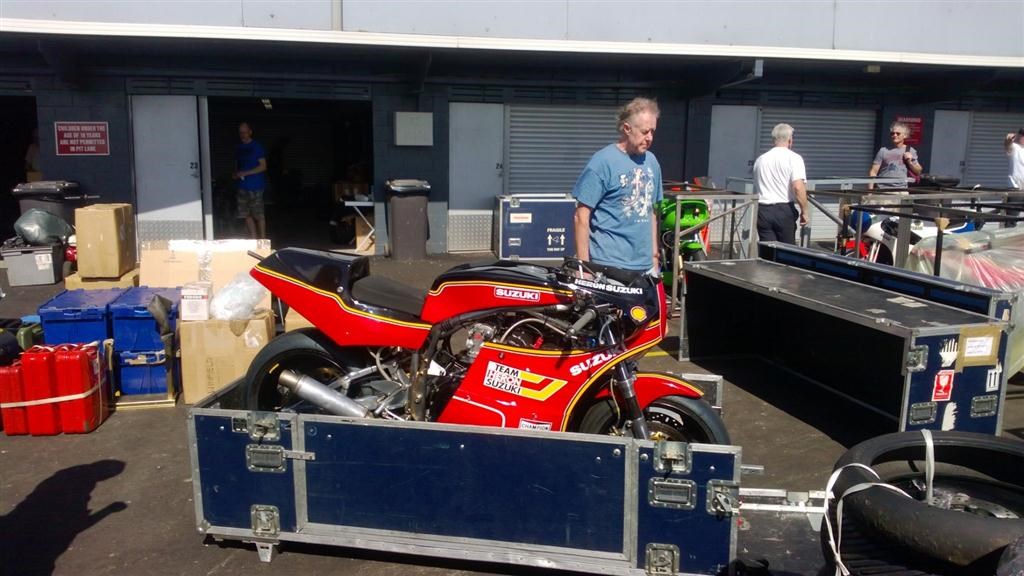 Picture courtesy of Lee Turner - Unpacking the bike in Australia
We have already opened 2013 by participating in the 20th Anniversary Phillip Island International in Australia with the Team Winfield Gears, owned and managed by Roger Winfield on a virgin circuit, freshly re-surfaced. With a Suzuki XR69 (F1 HARRIS), the bike on which Ryan Farquhar rode to 1st place in the MANX GP in 2011 (and we came 3rd on our Kawasaki Z1R 1978); Mick tied 5th place and overall the UK Team to a 2nd behind winners Australia, New Zealand and USA in 3rd and 4th.
Next up on our European Classic calendar is a set of three 4 hour Endurance races starting off at Miglia 200 in Imola, Italy, (19-21st April), where we shall be presenting for its first ride of the year, our favoured and newly restored 1978 Kawasaki P&M (Peckett & McNabb) 1170. Mick will be partnered by the bike owner, Patrick Banfield, also Team Manager and co-rider.
Pictures of the P&M will be available soon, she is just a skeleton right now.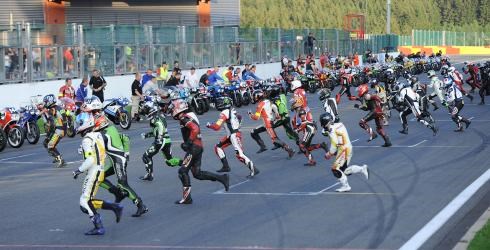 It is planned to utilise this beauty at the 4 hour Endurance race at Spa Francorchamps in Belgium, where the bike will be modified to include headlights, as the race is designed to cross over from day to night riding on one of the longest and most demanding tracks in Europe and very dark at night!! Mick recalls having done a 24 hour there with Alf in 2002 on a Kawasaki ZX9-R. Then on to Aragon in Spain, which has only been open for a couple of years and therefore a new fresh circuit to accomplish.
The awesome road race in the Isle of Man, Classic TT runs under the new identity of Manx Gran Prix Festival 'MGP' and Alf's. With changes this year to the regulations, Alf's Racing have had to take the decision to place on the back burner our favoured marque Kawasaki; as the regulations now include bikes up to 1991, allowing machines such as the long running Honda RC30 and awesome Yamaha OW01 to compete; unfortunately, the Kawasaki range doesn't have a model of that era to meet the challenge of the TT and on one of the worlds most gruelling courses. With this said, Alf's have returned to their first love the "Ducati" and will strut out a Ducati 888 Corsa.  As a taster below is an example picture, our will be revealed near the time.
Example picture of Ducati 888 Corsa 1992 picture courtesy of www.ttacademy.org
We are confident that whilst meeting the new regulation requirement, the powerful performance required and with our 30 years of experience in working with the Ducati engines we will hope to achieve the number 1 slot which we so nearly achieved in 2012. Watch out Michael Dunlop! - "Not an easy task" (Alf)!  "Oooooh!" (Mick) :-)
Moving on to our more modern range, the Hottrax Endurance Championship, recognised as a National level race will be fought on Sweatshop's new 2013         ZX-10R. As both the key riders are now full time Champions only selected rounds will be raced due to other commitments.  Check with us for confirmed meets.
We are sure that this season will hold a whole brand new set of adventures and achievements. If you are planning to attend any of the Race meetings, please let us know; send us pictures, feedback on our performance and anything else related.
2013 RACING CALENDAR
ENDURANCE VINTAGE UEM CUP over 3 Circuits:
Miglia 200, Imola Italy on19th-21st April
Spa Francorchamps Belgium on 5th-7th July
Motorland, Aragon, Spain on 25th-27th October
ISLE OF MAN Classic 'MGP' on19th - 28th August
HOTTRAX Endurance Season - Attendance dates to be confirmed by us
Snetterton R1
8-10TH March
Oulton R2
19th-20th April
Anglesey R3
24th-26th May
Donnington R4
8th-9th June
Cadwell R5
12th-14th July
Pembrey R6
9th-11th August
Brands Hatch R7
6th-8th Sept
Mallory Park R8
4th-6th October
 ___________________________________________________
LATEST BRAKING NEWS! 
NEWS FLASH
"THE BRITS TAKE 2ND PLACE"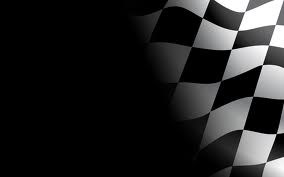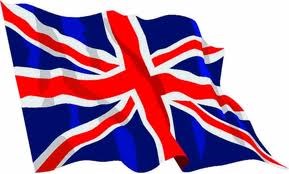 SUNDAY, 27TH JAN: - Report: Mick Godfrey
"Well, I got a 6th and a 7th in the last two races and managed a faster lap time, so ended up 5th overall rider!! The British team came 2nd,  so well chuffed :D Very pleased all round."
SATURDAY, 26TH JAN: 18:36PM -Report: Mick Godfrey
"All good.  After 2nd qualifying stage, overall in 11th position was well chuffed with that.  Then 2 out of the 4 races done and finished in 7th in both, so all good. 2 more races tomorrow, so hope to do well again :D"
FRIDAY, 25TH JAN: 17:25pm - Report: Mick Godfrey
"Morning All, have heard from Mick this morning - his time 17:20pm 25th Jan. Been around the Track testing, had clutch fixed, all good. Qualifying followed and came in 11, disappointed not to finish in top 10 but fantastic to take the Suzuki XR69 (the one that Mick borrowed in the Isle of Man 2011 to practice on) around a new circuit. 2nd round of Qualifying is tomorrow 26.1.13 and is going for it. More updates as they come in. Everyone is well."
________________________________________________
Why not come in to the Alf' Motorcycles Shop and visit our newly laid out Racing Corner for lots more information on this story and our other Achievements.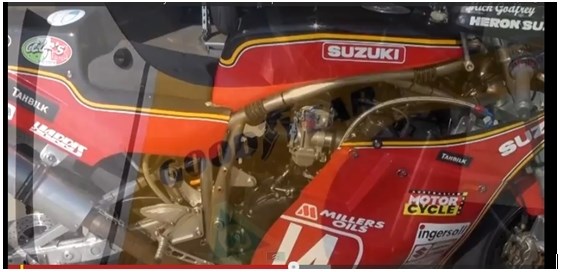 Suzuki XR69 Harris F1 Bike
Read more about the Phillip Island Classic below:
Mick, was chosen for the International Team of riders to represent the UK to take part in the 20th Anniversary Classic Island Race 2013.
The Suzuki XR69 Harris F1 Bike, (No:14) and equipment was shipped out back in early November 2012 by sea, arrived safely in Aus during January 2013.  The other Team mates and organisers started their journey to Melbourne on or around 20th January, going from our cold, snowy weather to a beautiful 22-35 degC.
With the weather sometimes a little too warm, a welcome breeze came through the circuit on the Race days and no it wasn't the riders going by. Our Mick riding shoulder to shoulder with riders such as Australia's Golden Boy Shaun Giles! Our very own, Jeremy McWilliams, MotoGP Winner and the Winner of 2012 Classic Island Race, amongst others.
The races proved to have  a variety of  mechanical and technical challenges for the riders, however the supremacy continued over the final three races, with only two internationals managing to finish inside the top eight finishers across all four legs – UK pair Jeremy McWilliams and Mick Godfrey (both Harris F1).
With pride, Alf', Mick and The Burn come home with another fascinating challenge having been accomplished.
Well Done Team!
Tahbilk International Challenge, a four-race square-off between men and historic machines from Australia, the UK, New Zealand and America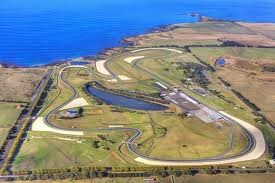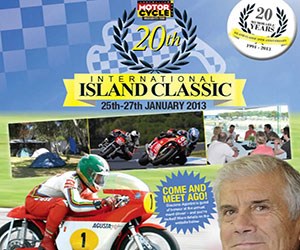 Link: http://www.mcnews.com.au/
Go to the bottom of the home page
Click on 'Latest Braking News' 
_______________________________________________
HOTTRAX 3 HR ENDURANCE 2012
MICK GODFREY & HUGH BRASHER SWEATSHOP RACING CELEBRATE THEIR WIN - THEY ARE THE:
2012 HOTTRAX NATIONAL ENDURANCE  CHAMPIONS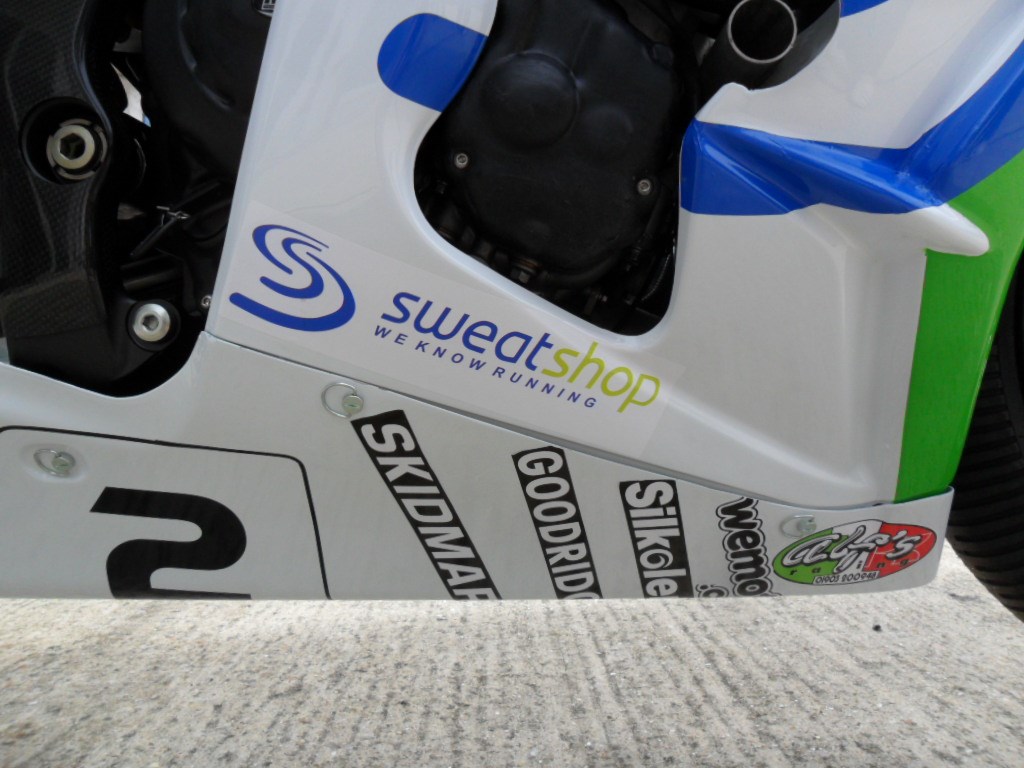 We are so pleased to announce that Sweatshop Racing Team, Mick Godfrey and Hugh Brasher are the Champions of Hottrax Endurance 2012. 
For the second year running, the boys have brought it home again.. Wow! what a year of racing we have enjoyed.
Full round up of all the action, including points of Round 8 at Snetterton race circuit last weekend go to Endurance Index of www.hottrax-motorsport.co.uk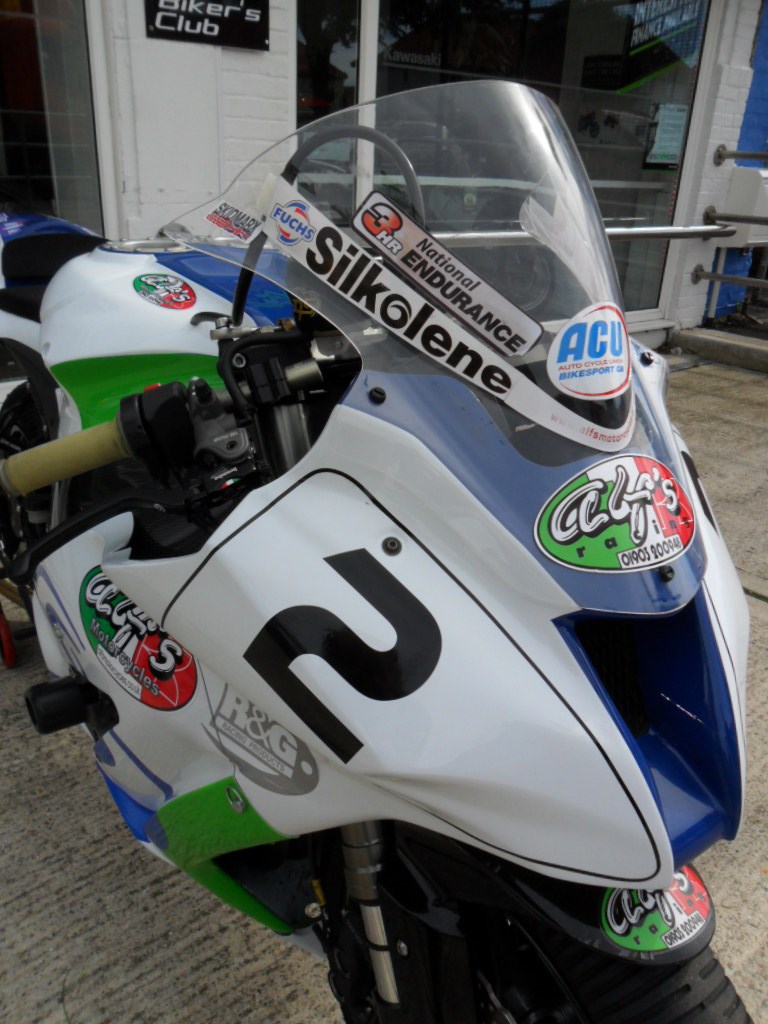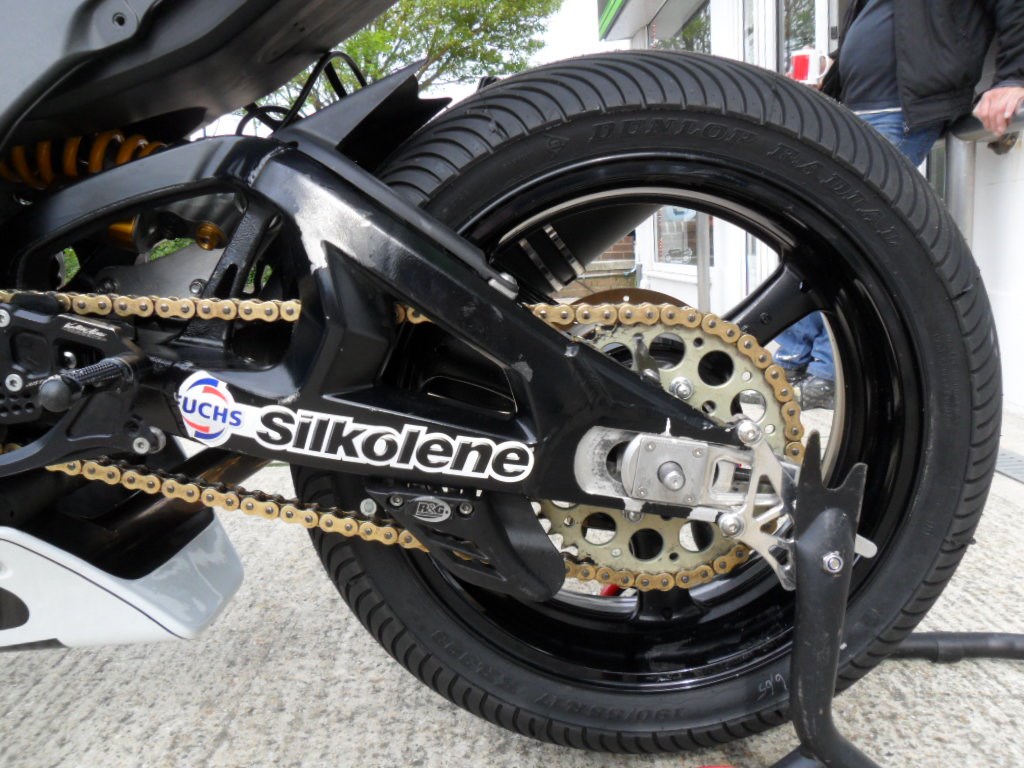 Congratulations  2012 Champions
ACU NATIONAL 1000 ENDURANCE
Sweatshop Racing
>>>>>>>>>>>>>>>>>>>>>>>>>>>>>>>>>>>>>>>>>>>>>>>>>>>>>>>>
Team Alf's are proud to announce our rider, Mick Godfrey, brought home 2nd place podium at the amazing road race in the IOM Manx GP 2012, just 2.5 minutes behind winner Michael Dunlop!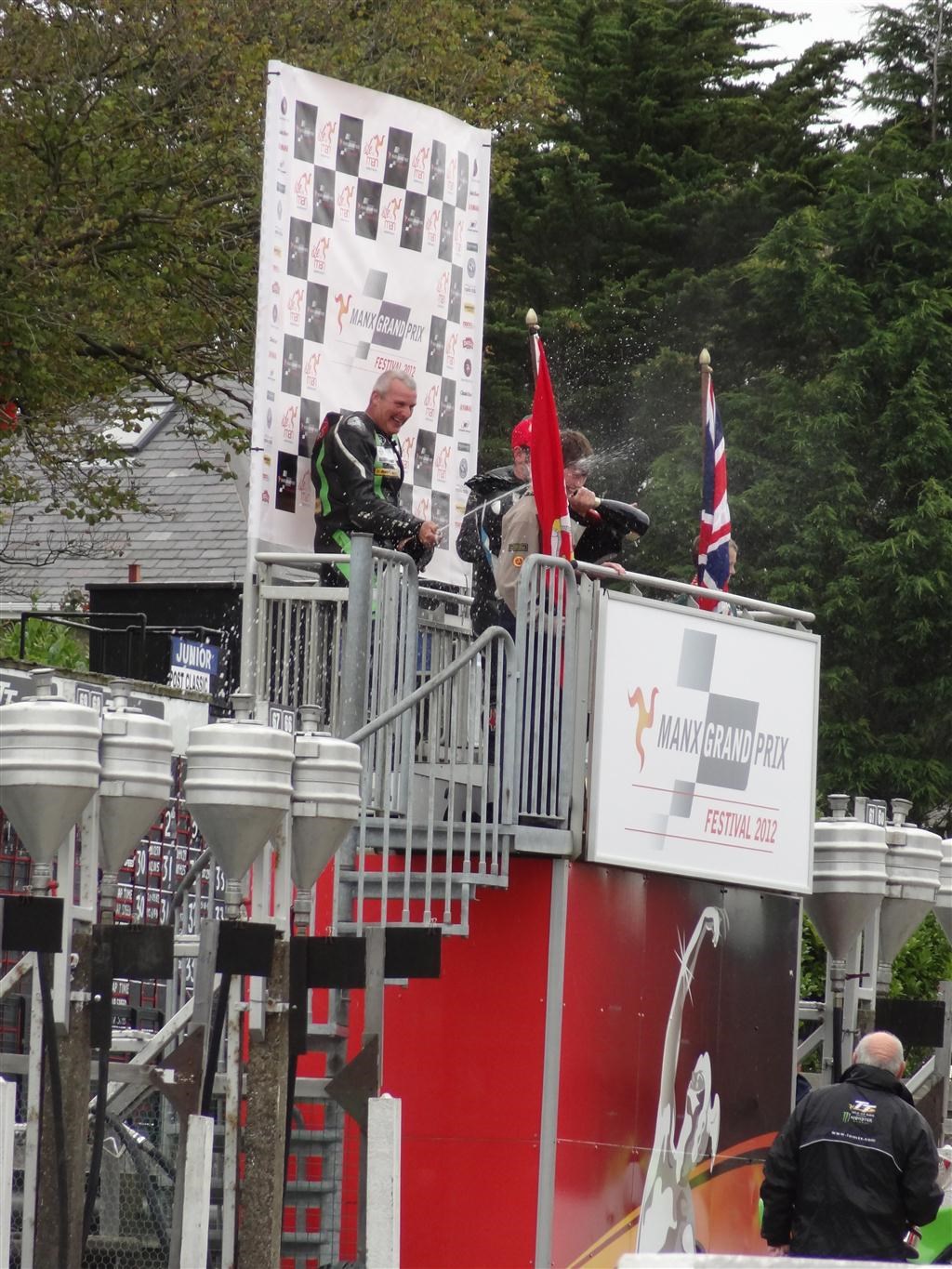 Following our success in 2011, 3rd place podium, clearly it was Alf and 'The Burn' (Terry) mission to put the Kawasaki Z1R 1978, with a Harris Performance frame, uprated forks amongst many other performance parts from R&G, NGK, Skidmarxs, Goodridge, Fuchs Silkolene, Pro-Bolt back in to laurel winning mode.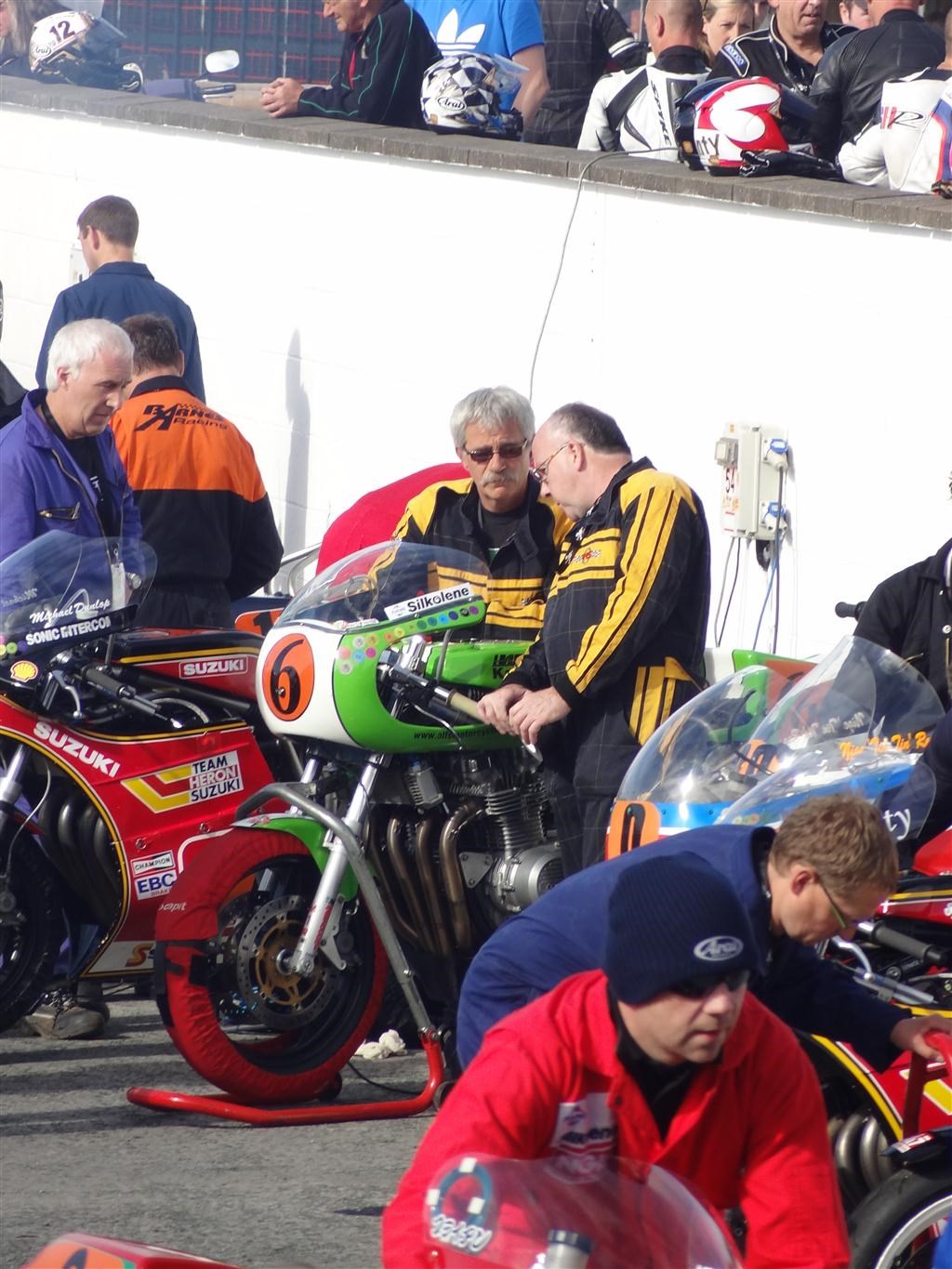 _______________________________
Alf, is the driving force behind our respected race teams and prepares with the help of dedicated pit crew mates, our Championship winning machines for the Endurance 1000, Manx GP and Le Mans racing. 
We have been racing the Kawasaki ZX-10R 2011 in full Super Production specification and a Z1R 1978 Classic Superbike (shown above), fully upgraded to meet todays challenging race demands. Team Alf's Z1R Kawasaki Team with Mick Godfrey as the rider achieved 3rd podium in 2011 and this year a 2nd Podium was won at the MANX GP 2012. Mick is our sales director who has over 20 years of endurance racing experience and has raced all around the world.
Over the years he has prepared our own 944SS (Sound of Thunder championship winning machine), 748R, 916SP, 996. Starting in the early days within the UK KRC endurance Championship from 1997 through to the present day. Most recently he competed in and won the Hottrax endurance championship.

To aid the race preparation Alf has a bespoke Dyno in addition to his mastery of spanner wielding, tuning and servicing skills.
---
Team Alf's Kawasaki & our very Rider Mick Godfrey our very own won 3rd place at the 2011 Isle of Man MANX GP!
After weeks of preparing the Kawasaki 1978 Z1R for the 2011 IOM Manx GP race, finally the day came when Alf, Cliff and Burn rose early for the journey up to Heysham and across the North Sea to the Isle of Man.
Mick went out on the first Practice of the Classic Superbike and was recorded as average speed of 97.85 mph, with a lap time of 23 mins 08.12 sec. The Bike gearing needed drastic attention and fractured wire was causing a misfire.  The suspension felt hard and needed adjustment, so plenty to do and improve on! The next two days were spent re-building and improving the Z1R, where lubrication issues had arisen causing various complications with the cam shaft, 2 valves being bent, 2 valve guides broken, all due to a faulty oil pressure switch – 30 years what do you expect!Having now re-built the engine twice and still not in a position to get a practice session in, time was running out on practice lap times to qualify with the minimum 5 laps needed to complete in the main MANX GP race.
| | |
| --- | --- |
| | |
Thankfully a 'Road Angel' in the form of Roger Winfield approached Team Alf's and offered them the use of his Suzuki XR69, to get both practice sessions finished and provided them with the qualifying option; there is a silver lining to everything – "THANK YOU ROGER" As a direct result of using the XR69, Mick qualified in 10th position with a course lap time of average speed of 101.43 – Brilliant in the WET!!  With lots of Blood, Sweat, Tears and the 3rd new engine, the Race day had materialised and we were there in 6th position start, adrenaline running through the veins of Mick, expectation of the crew that the 'new replica Z1000 was ready for the challenge'
With the riders in most cases achieving 109 mph around the course marking points, Buckley was reported retired at Kerrowmoar on the last lap with mechanical failure, leaving Faquhar to take the chequered flag in 1:19:49:56 (113.437mph) Behind him there was a battle emerging for the runner up slot between John Barton and Mick Godfrey on the 1050 cc Kawasaki with the pair swapping places on the last lap before Barton came home in second 1:24.31.47 (107.131mph), five seconds ahead of third placed man Godfrey 1:24:36.65 (107.022mph)
Fnatastic result makes all the hard work worthwhile!
Team Alf's would like to thank all there Sponsors who without them we would not be able to compete at this level.  To mention a few:
SILKOLENE - GOODRIDGE - SKIDMARX - DYNOJET- WEMOTO - HI VAC - WURTH - PROBOLT - HARRIS PERFORMANCE.
---
Le Mans 24 heures Moto Endurance 17th & 18th April 2010.
Click here
to visit the Official Le mans website for all the latest news and updates
| | |
| --- | --- |
| | |
| Alfs Endurance Team 2010 | |
| | |
| The riders (left to right) Tom Montano John Barton Mick Godfrey | |
| | |
| Mick Godfrey | |
| | |
| Alf (Centre) and his hand picked team for 2010 | |
| | |
| --- | --- |
| | |
| The Start | |
| | |
| In action | |
| | |
| Refuelling Pit stop | |
| | |
| Timings | |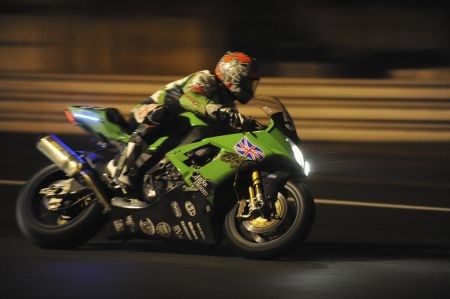 Fréderic GAUDIN - ACO/Nikon - Dimanche 19 Avril 2009 - 00:22:10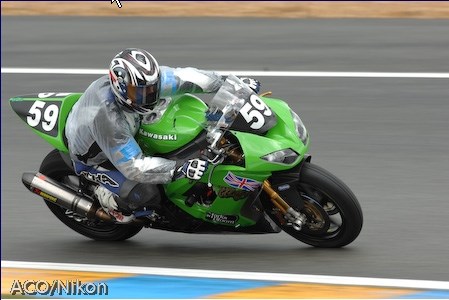 Fréderic GAUDIN - ACO/Nikon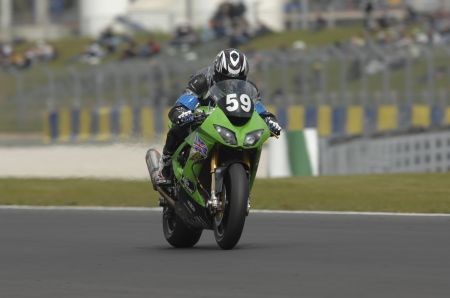 Fréderic GAUDIN - ACO/Nikon - Samedi 18 Avril 2009 - 15:49:05