ALF'S MOTORCYCLES....HOW IT ALL BEGAN
The business began in early 1988. The catalyst for this was the closure of Bol D'Or Motorcycles in 1987, a well respected business in Worthing of which Allan Hubbard ('Alf') was a technician, having served his apprenticeship with Hyde Motorcycles in Horsham, moving onto Bol D'or, Alf's love of Ducati's started here, responsible for PDI'ing and servicing the early bevel machines, along with the early Honda Superbikes, CB750's and the like. Whilst there he met Nigel Hunt (our Workshop Foreman today).
We are very active in the Racing arena Click here to see our achievements.
The company is a Kawasaki solus dealership. The premises has over 3000 sq ft with a dedicated floor to clothing, parts and accessories and has recently been refurbished. 
lso, on the 1st floor is our Museum, showcasing our racing history with lots of memorabilia, signed helmets, boots from famous racing such as John McGuiness, Leon Haslem and more.. A superb collection of classic Ducati and Bimota motorcycles.
Below the Museum floor is the MV Agusta showroom with a large range of Italian exotic and refined motorcycles.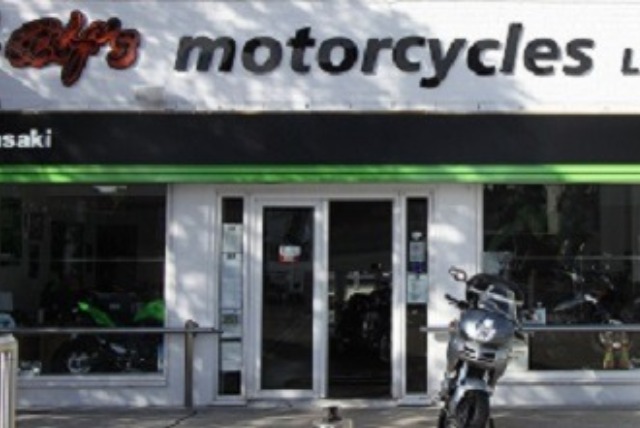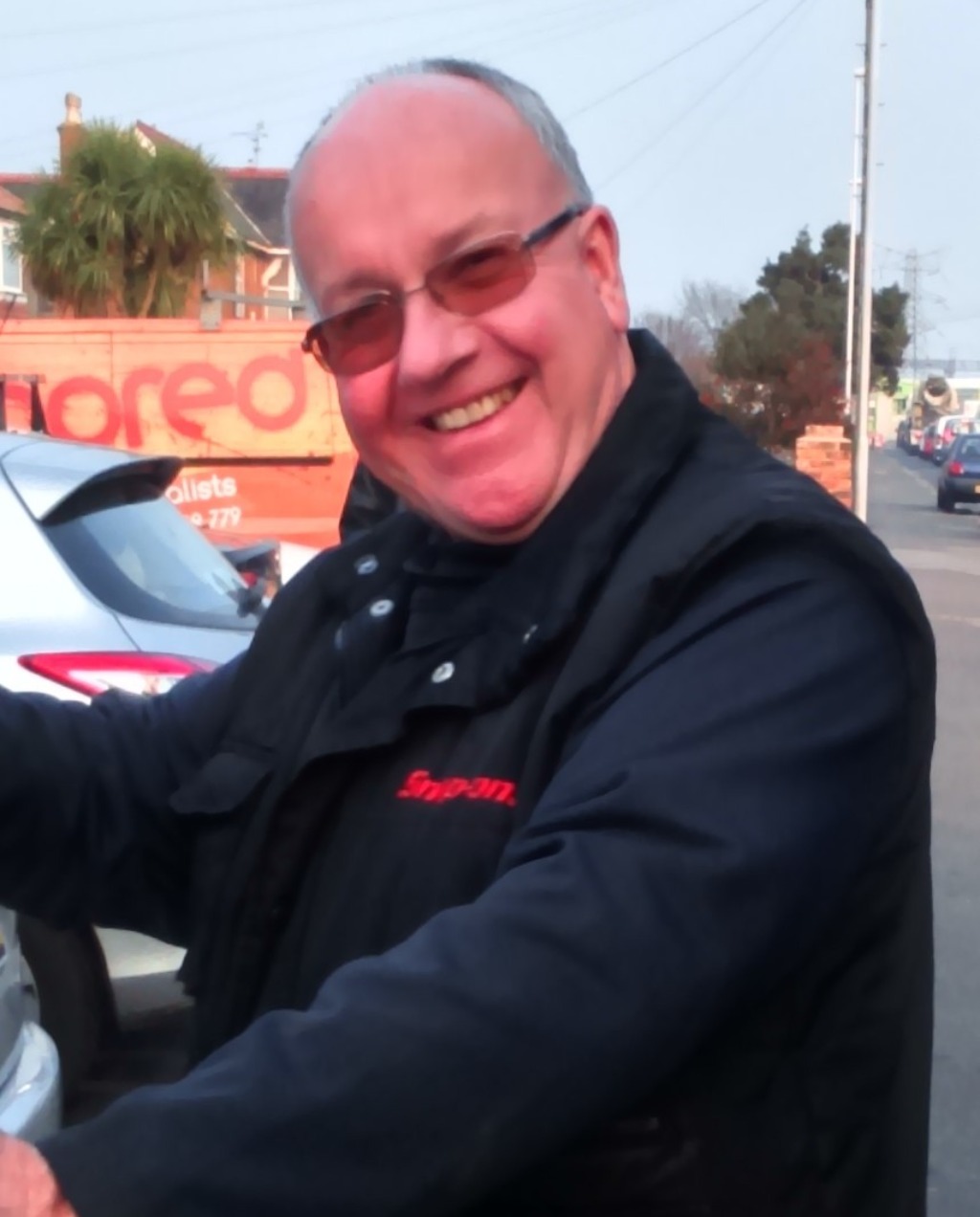 Our Clothing Department, a large 3,000 sq.ft area on the 1st floor, providing you with a friendly and relaxed atmosphere for you to peruse our Leather and Textile clothing range (Richa, Weise, Kawasaki, MV Agusta branded), Helmets (Shoei, SHARK, HJC, Scorpion), Gloves (Racer, Weise, Richa); Protective Boots range (TCX, Richa), High Viz Jackets, Givi, SW Motech Luggage options - all at very reasonable prices!
We can offer guidance to you on fitting with both personal and professional knowledge of 2 accredited Shoei, Shark, Scorpion staff here to provide you with honest, accurate advice and after sales service, including servicing. We strive to ensure that you feel at ease trying the products on so you can find exactly what suits you whilst riding your new bike from both a safety and comfort-ability aspect.
In the Parts Department we can provide you with a wide range of consumable items oil and filters, chain cleaner & lube, most bulbs, batteries (YUASA), chain & sprocket kits, and a host more parts and accessories. We have access to the main Kawasaki and OEM part databases and a vast range of part fiches for other makes or older motorcycles under restoration.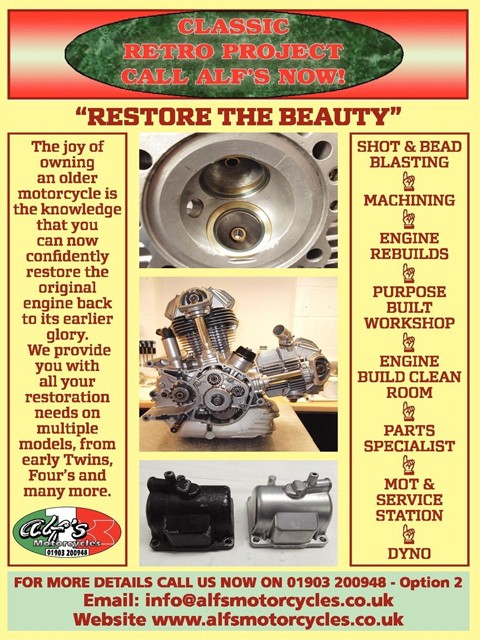 For when your bike needs a Service, Warranty, MOT, Repair, new Tyres and an Insurance quote/work, Lasertrack frame and wheel alignment checks, Dynojet & Power Commander installation and set-up. We can collect and deliver your bike back to you, if required please inquire for costings. We are proud to have an extremely experienced workshop team who offer a friendly, informative and assuring approach in assisting you when you need it most. 
You can have peace of mind and confidence in our Technicians, as they are factory trained and accredited to the Auto Technician's standard by the Government Motorcycle Association.
We provide a full restoration service with our motorcycle knowledge and experience of strip backs and re-build our Team, headed by Alf can confidently restore the original engine back to it's earlier glory. If you have an early twin, four or other early model of motorcycle and need your original parts shot & bead blasted, machined and cleaned - WE CAN DO IT!
Just call our team on 01903 200948 or pop-in for a chat.
THINK BIKE!  THINK ALF'S