MEET THE TEAM
Dedicated staff with more than 100 years worth of experience between them ensures the best care, knowledge and attention with authorised special tools and procedures including maintenance schedules for your Motorcycle.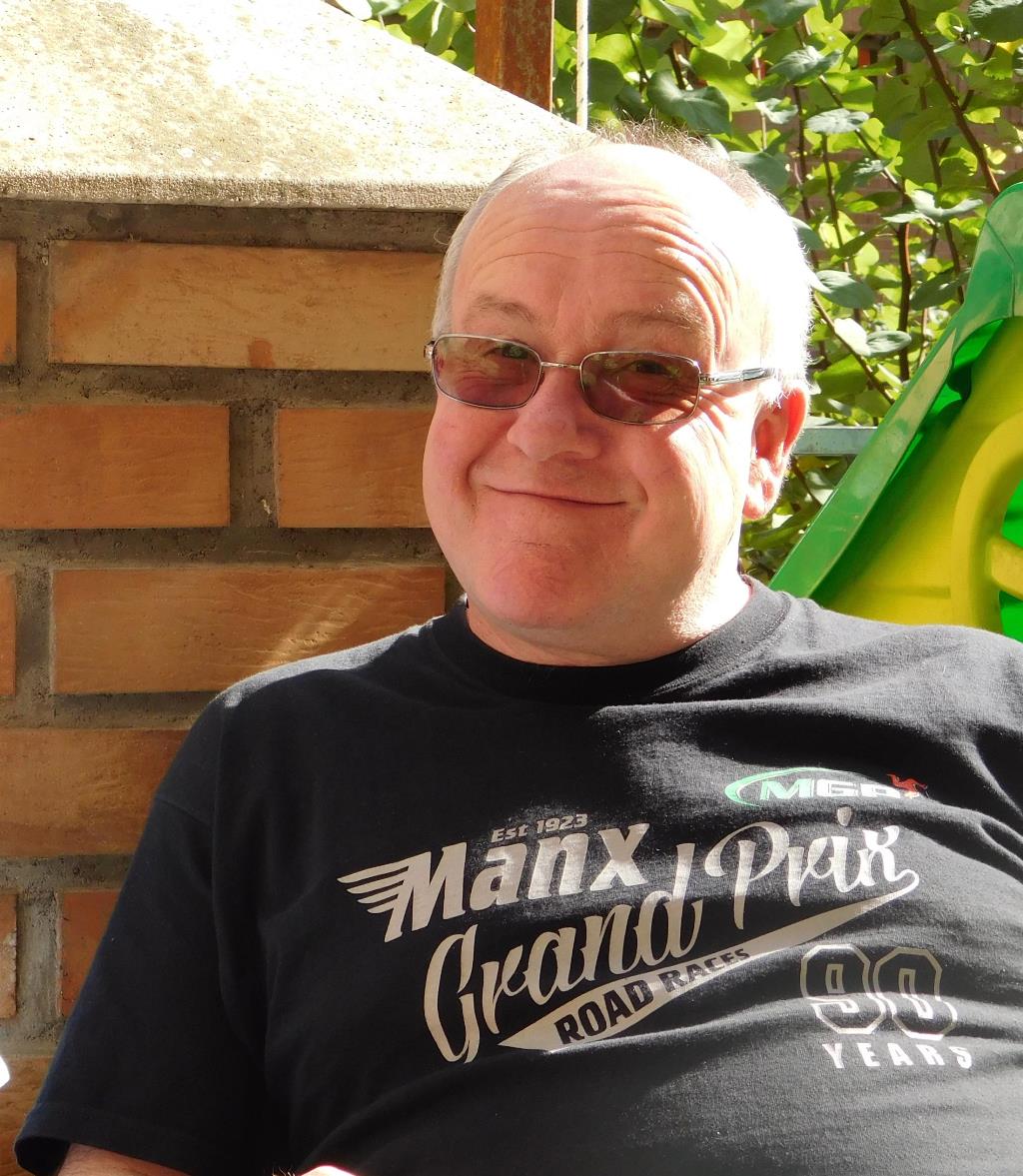 Business Owner - Alf 'Himself'

The sole owner of Alf's Motorcycles who actually gets his hands
dirty! Specialist technician and sole proprietor, Alf, is the driving force behind our respected race teams and prepares with the help of dedicated pit crew mates, our Championship winning machines for Endurance 1000, Manx GP and Le Mans racing.  
Sales Director  - Mick Godfrey  

Mick has 25 years experience of working here at Alf's Motorcycles and over 27 years in the motorcycle trade. Self confessed Kawasaki enthusiast, with an encyclopaedic knowledge of the Kawasaki range.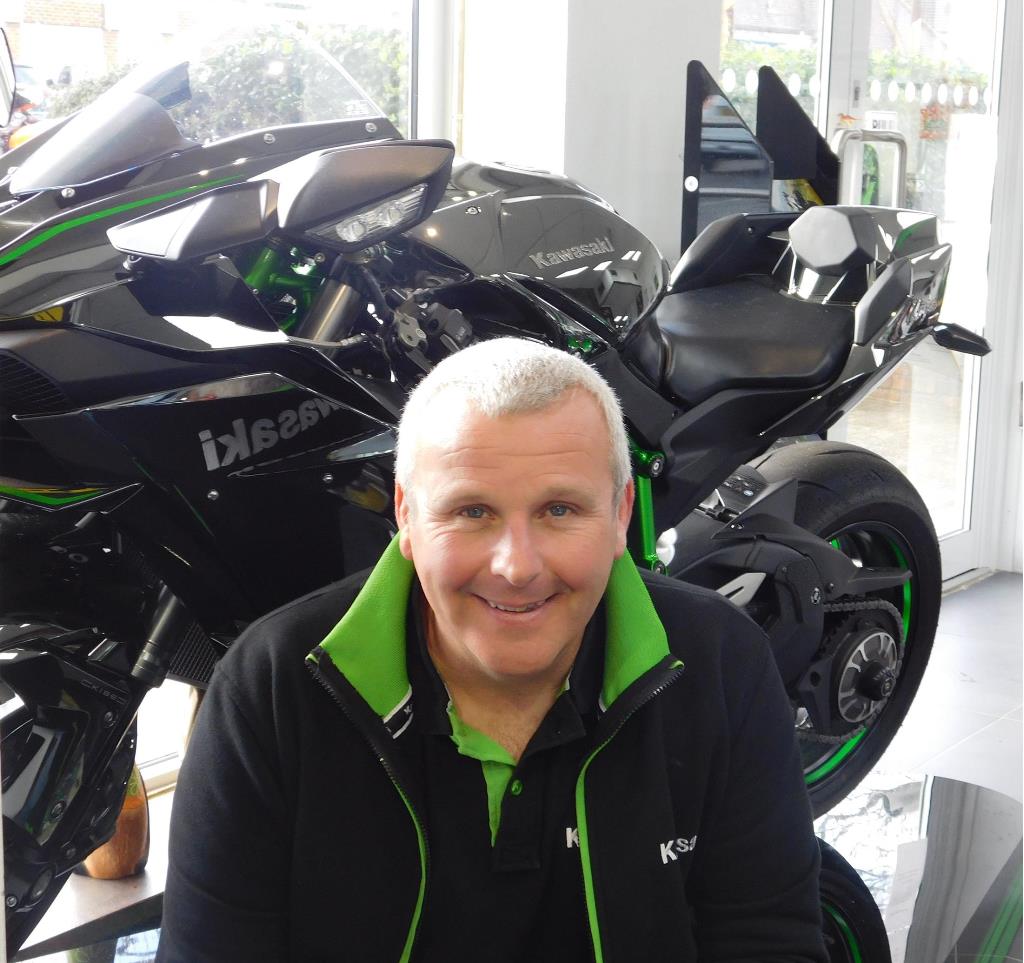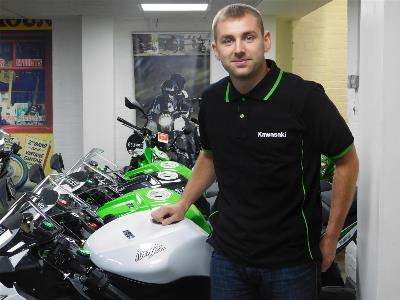 Sales & Marketing Assistant - Gary Isherwood
Gary has been with Alf's since 2011, as a Motorbike Sales and Marketing Assistant along with responsibility of ensuring our Showroom is spick and span.  Dealing with the all aspects of new and used bikes and the Autotrader feeds; New and Used Bike Social media on Facebook, Kawasaki trained. A proven Sales man!
THE WORKSHOP TEAM
The Workshop provides Service, MOT, Puncture Repairs, Tyre & Inner Tubes sales, Insurance estimates, Warranty and Dyno room with restoration and renovation options available.

Contact Boyd or Nigel on 01903 200948, select option 2 for Workshop
alternatively email on:  service@alfsmotorcycles.co.uk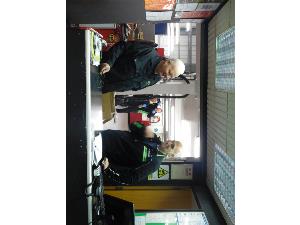 Service Manager - Boyd Cruttenden & Workshop Foreman - Nigel Hunt
Boyd re-joined the Alf's team in 2013 as Service Manager

Nigel started his career within the motorcycle industry in 1973 amassing a wealth of knowledge and experience of many different machines spanning over 35 years. He achieved National Runner-up position in Suzuki's Technician of the Year competition in 1993 before joining the company in 1994.  Today, our MOT standards are fully compliant and you have our protection.
Technicians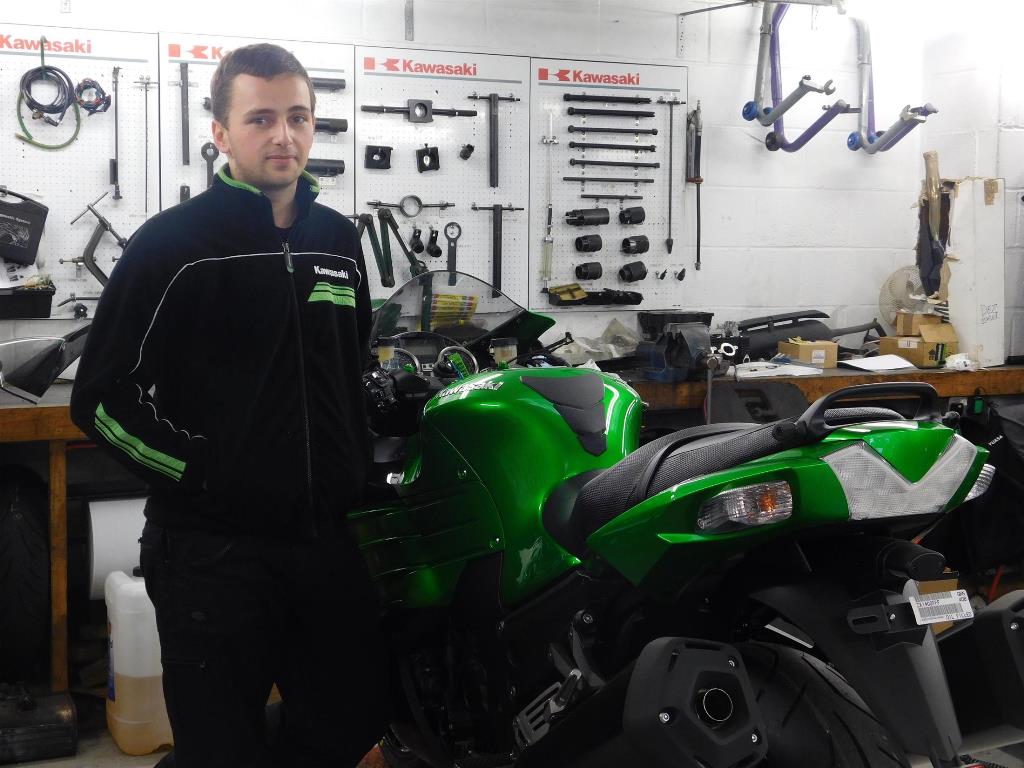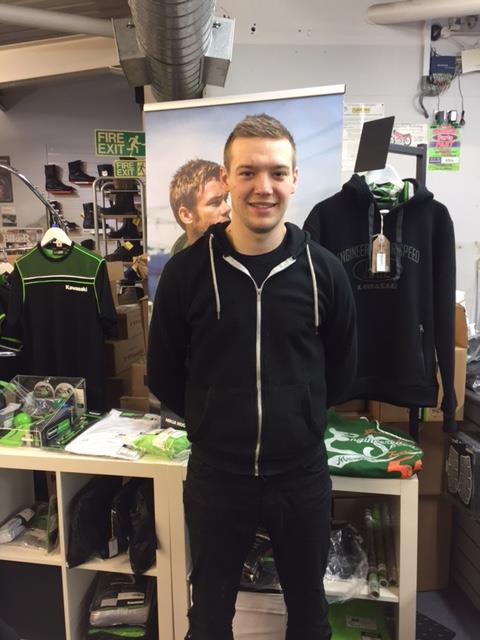 Left to Right: Ollie. Matt - Dez (Coming soon!)

Dez 
Dez has an abundance of knowledge on Kawasaki bikes, also fully accredited to the ATA, Dez has been working on Kawasaki machines since 1988 and has been with Alf's since 1997. Factory trained and reviewed: Kawasaki, M.V. Agusta
Ollie
Joined us in 2013 as on of our Technician and following Kawasaki training and in-house expertise training, he has proven to be a valuable addition to our Tech family.
Matt

Joined us in 2016 and expands our Technical team.

Driver & Valet - Robin Munday

Robin has been enjoying and riding motorcycles for many years and assists in our Sales & Service sections.  He is responsible for ensuring that we valet, secure and transport your Bikes when required. He is the "Jack of the Jet wash and Master of the American Power Blaster!!"

Paul Banner
Paul has been at Alf's for 10 years and has over 14 years experience in the motorcycle trade. A very knowledgeable specialist in both a vast range of OEM and aftermarket parts and accessories complimented by being fully trained on Shoei & Shark Helmet brands, couple that with the Motorcycle Clothing experience, we got a winner!

Contact Paul: parts@alfsmotorcycles.co.uk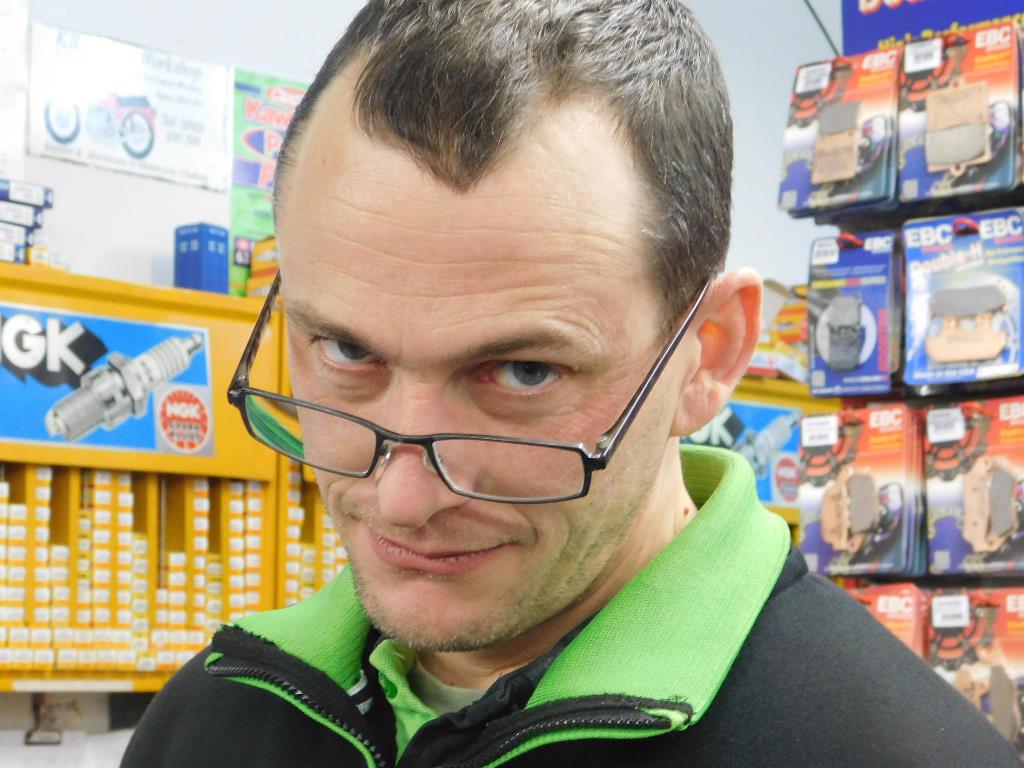 Hazel Wicks
Hazel has been working in Sales and Marketing for over 35 years. Working in the Motorcycle clothing, accessories arena for over 9 years. She brings to Alf's her experience in customer service, marketing, promotional and website management skills. Hazel is key player in the administration for the race team.

Contact Hazel:  clothing@alfsmotorcycles.co.uk
" Does my bum look big in these leathers Luv? "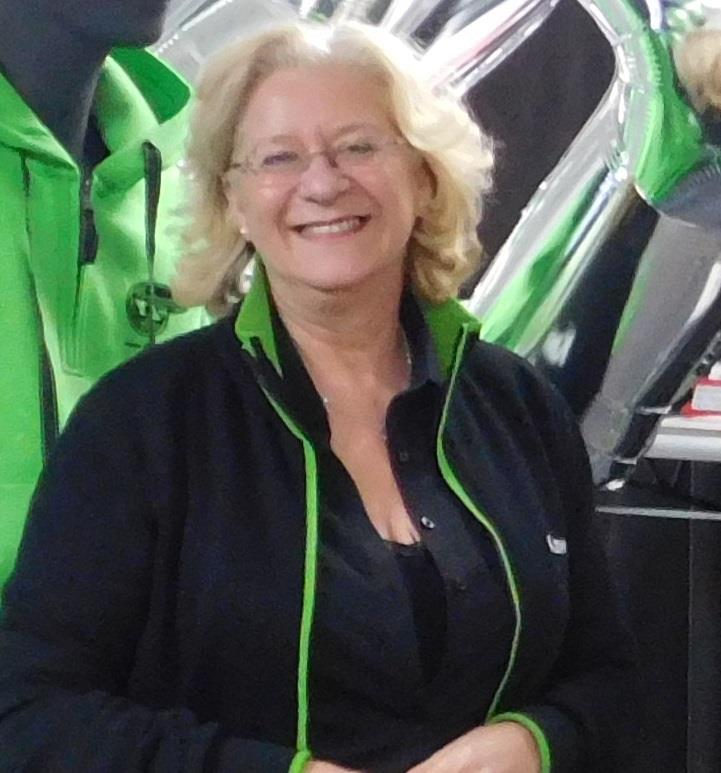 Avril Sargent
20 years plus experience in the motor industry, led me to join Alf's as their accountant in 2007 – it is a pleasure to work as part of the Alf's Team.
Sally Mallam
Joined our accounting team in June 2015. Sally has her bike licence and got her new bike this year, a Kawasaki ER6-N of course!!  Go Girl..



Motto:  "Work Hard, Play Hard, enjoy every moment"
THANK YOU TO ALL OUR CUSTOMERS
 FROM EVERYONE AT 'ALF'S'
YOUR CUSTOM IS REALLY APPRECIATED.