Race Report - Donington Park Circuit
Fri - Sun 5th - 7th May
1st round of 2017 european classic endurance in association with 'endurance legends' race report presented by john brookes 'track side'
Qualification times:
#1 P1 SPIKE 1:16
#2 P2 MICK 1:18
#3 P1 BARTY 1:17
50 starters
@16:03 Team Alfs were P4 - 2 laps down
@16:58 Team Alfs were P14 - 18 laps down
@17:58 Team Alfs were P10 - 22 laps down
BEST lap (Spike) 1:14.899 (Lap 75) and lap record for event.
Cold and windy with plenty of sunshine when Robin and I arrive at Castle Donington on the Friday afternoon. Saturday morning is wet and windy but it clears up during the day and doesn't interfere too much with practice. Fortunately a day race here so night qualification is required, this also has the benefit of getting us to the bar before closing time - a rare privilege!
Sunday race day and we are greeted by the best weather so far, a nice dry and cool but sunny day. We have a 20 minute shake down warm up session at midday and then the other classes have their races while we prepare for our 15:00 start.
Pleasant weather and a sunny starts as Barty goes out for the warm up and practice start laps.
The 'Le Mans' style start at 14:58 and after a poor start when the bike wouldn't pick up immediately Barty settles in nicely picking places up. Progressed steadily from P18 up to P6 doing steady 1:18's
Lap 28 - Stint TWO
First Pit Stop for Fuel @ 15:35 
Mick on the bike for the second stint, he's in the groove by about lap 8 but struggling with traffic.
We're now up to P5 after a couple of retirements. All of a sudden on Lap 50 (Mick's' 22nd) there are waved yellows and Mick's down at Redgate as the font washes out - he's walking away safe but Angry! ...Phew!
Finally the bike is returned to us and its all hands on deck to check for damage!
We empty out gravel and replace fairings, swap wheels and we're back out.
Lap 51 - Stint THREE
Spike is rearing to go now but there's a lot of ground to make up, we're now in last place (now 41st) and 28 minutes behind the lead which is still swapping primarily between the Neates and Team Force. Spike is really on it and gets fastest lap on his 5th lap (Lap 55), Spike is carving through traffic in steady 1:15's laps.
On Lap 65 Team Force snatch back fastest lap with a 1:15:002 but on his 25 lap (Lap 75) Spike has fastest lap again with a 1:14.899 and we're now up into P36.
Lap 82 - Stint FOUR
(31 laps & 41 mins behind the leader)
Barty's turn again - a refuel and splash of oil and we're out circulating into 5 laps of safety car after a spill somewhere on the track. 
After the safety car clears Barty is away and settled into steady
1:17/1:18's without further drama, we are picking up places steadily and at the end of his session we are in P26 a fantastic achievement by all. 
Unfortunately at the pit stop Barty draws Alf's attention to the bike and both Alf & Terry are not happy with the noises, a quick assessment is made and the risk of the bike letting go is too great for bike and rider and Alf reluctantly calls an end to the race. 
A promising start showing the potential of the bike and team and after a several improvements are implemented we will see how things progress at the next venue at the classic Spa track in Belgium 30th June – 2nd July 2017.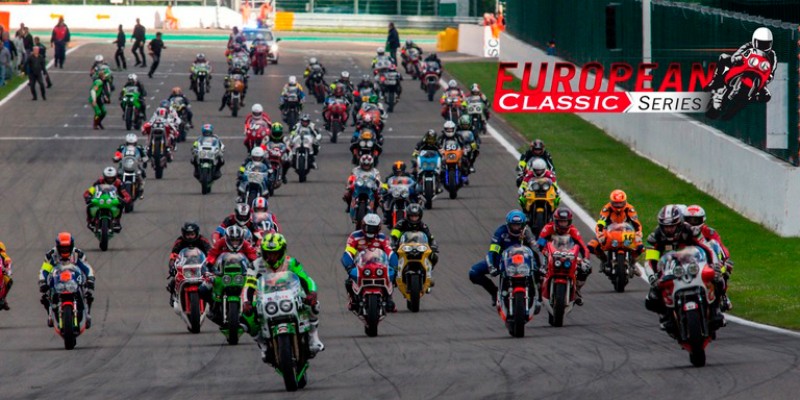 Thank you to our sponsors 
CHEEKY SMOKE

SILKOLENE 
NGK

GOODRIDGE

CONTINENTAL TYRES 

WEMOTO

BRADS WRAP SERVICE

NEVIS

PLANET KNOX

FERIDAX

Thank you to Alf's Team Crew
ALF,

BURN,

CLIFFY,

JB, 

RUPERT

SUPPORT TEAM CREW:
ANN,

GAY,

ANNIE,

HAZEL, JEN,

SALLY,

The passion, fun and enjoyment of reliving a 50's to 90's 'Classic Motorcycle' experience, turn each and every one of these events into a success, in order for the fans to live a real classic motorcycle festival with a 4 Hour endurance race as the main event of the weekend. With trade stalls, music 'Endurance Legends' have combined classic endurance racing and celebrity riders and special anniversary parades, interviews and autograph sessions, club & concours displays and unique elements such as the Live Arena, which takes place on the Melbourne Loop throughout the weekend and even live music on the Saturday night – all of which will be filmed for a special TV programme going to air after the event.
RIDERS:
John 'barty' barton
Mick 'mickman' godfrey
Mike 'spike' 'no.1 bloke' edwards
RACE TIME:
4 HOURS – each rider 45 minutes' sessions
STARTS: 3PM,
FINISH: 7 PM
BIKE NO: 59
KAWASAKI (PECKET & McNABB) P & M 1100
YEAR: 1982
TRACK FACTS:
National Circuit Track (No Melbourne hairpin)
Length: 3.149 km (1.957 miles)
Number of Turns: 10
Fastest Lap: 57.221 (Marijn van Kalmthout, Benetton B197 in 2011, BOSS GP
Return to the previous page