Isle of Man, Manx GP Classic TT
Alf provided the Ducati 888, 1982 and John 'Barty' Barton rider.
Alf, Lawan and Robin arrived on Sunday after a long journey across to the Isle of Man, Manx GP Classic TT event and were met with smiling faces of Rupert & Annie, whose hospitality and support was very much appreciated over the 2 weeks.
Weather in general over the course of the festival was up and down with very low mist causing havoc all around the track especially the mountain.Racing on Monday was rained off
Tuesday night 1st practice – 2 laps – no problems – Great!
Wednesday night practice – John Barton 'Barty' was having intermittent mis-fire.
So early doors off to Slicks' Dyno, Thanks mate. Where it showed the number 1 bike had a head gasket problem; put our T bike on the dyno and re-mapped front and rear cylinder.
That evening, in practice got black flagged on 1st lap at Parliament Square, rode the bike back to the pits later and found a fractured oil line, also removing the seat we found water all over the back of the bike indicating head gasket failure.
Saturday – 1 lap but Alf stripped both head gasket were replaced and to finish off over the day prepping the bike for the race, which was to meant to be Monday but also got rained off!
Start of the race on Tuesday, bike went off okay, went through the grandstand on 1st lap at 146 mph, unfortunately 11 miles out – Retired with a major engine failure – Yet to be investigated – Still sobbing that is Alf and the bike!!
Standing start best time of the week so far was 114.205 average speed
Bike cried oil – Alf cried blood & Sweat & Tears
All safe and well though, great experience and lovely to be back on the Island after 3 year break.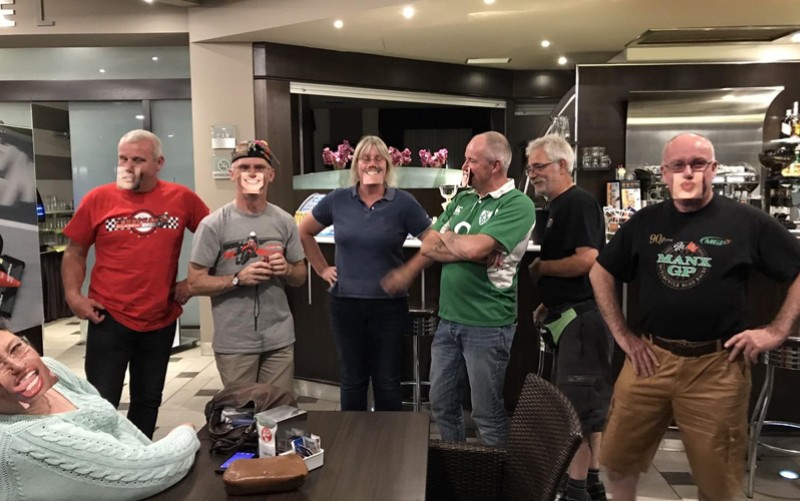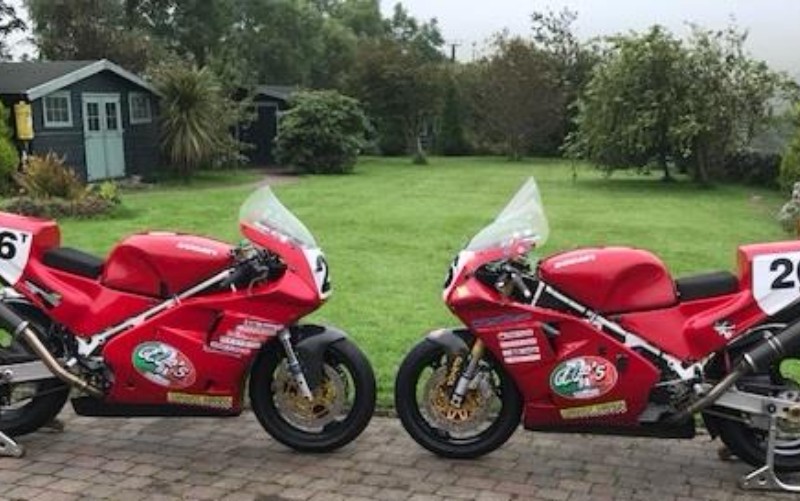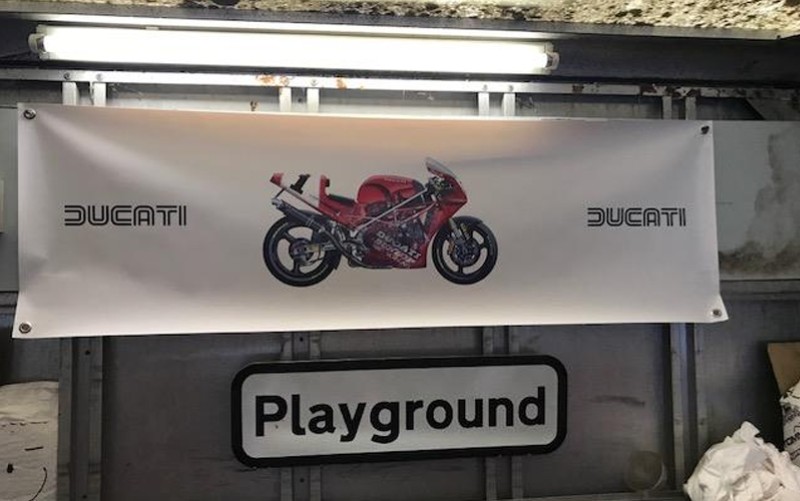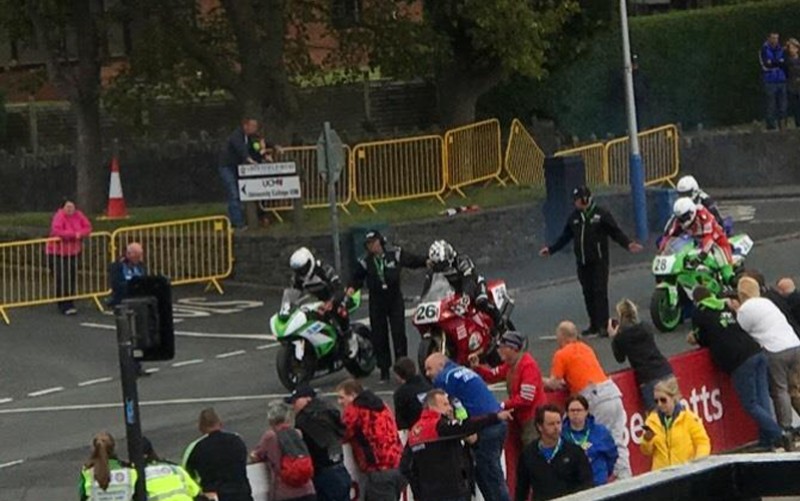 Return to the previous page